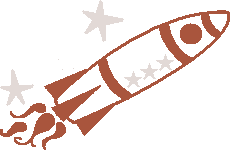 Penelope
About
Today I am 19 and female. I'm one of those people who never gets bored. Trust me, it's not as good as it sounds.
Mood
Links
Profile - Friends

Player
Aug 28th, 2015 12:52 pm - Subscribe
Five years later.
I always come here for Nostalgia...
(0) comments
Jun 18th, 2010 7:23 pm - Subscribe
Niagara
So Niagara was pretty busy. We didn't actually go to the falls. The water park was the funnest part, and Kevin and I argued a lot. Oh and too much sex! Haha.. got my period way early because of it! DISLIKE.

I'm pretty good at leaving out details...
(0) comments
Jun 10th, 2010 10:17 am - Subscribe
trains
I don't really write in here anymore because lately, if something bothers me, I write it in my new personal blog and then forget about it and move on.

But I'm happy. Last night I realized how much I miss hanging out with people!

My sister and I started watching Lost and it's pretty awesome, though time consuming.

I finally started to catch up on some art projects and I feel so much more relieved. We're leaving to Niagara tomorrow and I'm pretty excited.. can't wait to fall asleep beside Kevin again. <3
(0) comments
May 22nd, 2010 11:17 pm - Subscribe
Art Stress
I feel stressed.
I get art ideas on a regular basis, and they pile up in my sketchbook and on loose pieces of paper on my desk, but I can't finish all the other things I have to do... so I can't start any new projects.

I can't take it. I have way too many ideas now. It's not even about how great the idea is... I just want to do all my ideas.

I wish I had more time.
Or help or something.
(0) comments
May 20th, 2010 8:53 pm - Subscribe
Work happenings.
Today at an eldery woman was caught shoplifting. I got the opportunity to go sit upstairs in the room and do nothing. It was really sad though. She was 65 and had one of those motor wheelchair things, and she also had her grandson with her. She was "legally blind" and also said she had cancer. She looked so sad and scared. She kept telling the guy she's sorry, so many times, and that it's the first time she's done it. When the guy mentioned police she got so scared and seemed to almost cry. It really broke my heart.

I understand that they said they gave her three chances to confess about it at the cash register (not sure what they asked) and that she lied a few times.

Still, she has never done anything before, and here she was all shaky and scared with her grandson... they couldn't just spare this one soul? And all she was stealing was laundry soap.
(0) comments
May 11th, 2010 9:32 am - Subscribe
Happy.
I feel good. I'm excited for everything and for all the new ideas coming to my head.

Gotta go get ready to see Kevin! ♥
(0) comments
May 2nd, 2010 9:22 pm - Subscribe
untitled
this is it
(0) comments
May 2nd, 2010 10:06 am - Subscribe
forces
shaking lamps
(0) comments
May 1st, 2010 8:14 pm - Subscribe
okay,
hard to say,
but i think...
i think i'm wasting away.
i've accomplished nothing today.
i hope the feeling doesn't stay.

(0) comments
May 1st, 2010 12:57 pm - Subscribe
untitled
forgot to mention my dream, the night before last.. it was a plane dream, and the plane didn't crash! it was weird.
i usually have plane crash dreams, or in dreams where i go to another country, my dream would skip the plane part! so this was weird.
i have a flower!
gotta stop being so lazy. even my writing is getting lazy.
(0) comments
Apr 29th, 2010 10:47 pm - Subscribe
untitled
didn't accomplish much artistically today. or in any other way. i've been thinking too much about babies. yeah, don't ask.

i'm just going to try my best to be happy. because why not? i already know that if i act upon my crazy thoughts and feelings, i'm going to end up self-destructing. i just have to keep fighting them, all the time.


i like having somebody.
(0) comments
Apr 27th, 2010 10:07 pm - Subscribe
untitled
how do i accept that i'm always going to be like this?
(0) comments
Apr 27th, 2010 9:54 pm - Subscribe
untitled
with or without you
(0) comments
Apr 26th, 2010 11:00 pm - Subscribe
Rays!
I felt pretty today! Completely accepting of myself. My hair was cute, too.

I like days like this because I spend less of my day worrying about my appearance, and more of my day being confidently productive!

I'm really tired though and need some rest.
(0) comments
Apr 22nd, 2010 6:23 pm - Subscribe
untitled
I caaan't waaaait to do more graffitiiiiii!
(1) comments
Apr 21st, 2010 11:45 pm - Subscribe
untitled
still sad.
(0) comments
Apr 21st, 2010 12:33 am - Subscribe
untitled
can't sleep. thinking too much about negative things. never ending cycles. self-hatred. futures forseen.
i don't think i could be what i wanted to be. more and more i just think i'm not capable.
this is what i am. maybe i'll never accept myself. i guess that'll have to be okay.
(0) comments
Apr 20th, 2010 11:58 pm - Subscribe
untitled
I realized that there are more and more personal things in my mind lately. Things I wouldn't post here, or in my real life journal. I still feel like I want to express them though, but I really don't know where.
(0) comments
Apr 18th, 2010 9:56 pm - Subscribe
blogging
I don't write in here as often anymore. Mostly because I've been busy doing a million other things, especially writing in my other blog.

I guess I forgot to mention that Kevin and I are back together. We're doing good, but I think we're too physical and don't communicate enough - but we're doing something about that.

During the last many months, I've become such a numb person. I kind of lost myself. I kind of got carried away with being a person I wasn't, instead of just completing things one at a time. I think I'm getting better now though. I'm not numb anymore... I can feel a million things again and it's overwhelming. I can listen to a song for the very first time and I can feel a thousand things, experience memories that I've never lived, and feel the strongest feelings. It's so overwhelming, but it's also amazing, and I know that there are plenty of people out there who live completely outside of their mind and they don't feel and experience these amazing things. At least I feel like I have something amazing. I'd definitely prefer having my mind over having a beautiful appearance.

I got asked to be a photographer for my friend's dad's media group and I'm excited but also nervous since I'm clueless. But I guess it wouldn't hurt to try.

I still can't decide what I want to be good at though. I know I want to learn photography... but I want to learn so many other things too. There's too many things that I like. It's so weird, how I changed from being an absolute nobody who did nothing with themselves, into somebody who every day feels like they want to accomplish something.

Today I drew out a little comic book for my friend for school. It was just a favour, and I didn't think it would take so long but it took pretty much my entire day. That's okay though, I'm glad I helped out.

OH! I also just realized.. that since I have so much in my agenda and so many plans, I actually usually end up doing NOTHING. How does that work? Well, I often make lists of the things I want to do.. and then I get set on doing it.. and then while I start, I remember other things I have to do soon - possible more important ones. Or, new ideas come into my head and I always get so anxious to do new ideas first before they die on me. Or I also get other people asking me to do things, like tomorrow I have to make a website for my dad!

Hopefully one day I won't be so complicated.

(0) comments
Apr 17th, 2010 10:44 pm - Subscribe
untitled
I could have saved his life but not my own..
(0) comments
Apr 15th, 2010 12:00 am - Subscribe
untitled
you're the best and the worst,
but it's just me
(0) comments
Apr 12th, 2010 12:49 am - Subscribe
untitled
i've drifted so far from it that i no longer long for it. it's all downhill from here.
(0) comments
Apr 10th, 2010 11:31 pm - Subscribe
untitled
the veins in my hands,
there's no air in here.
(0) comments
Apr 10th, 2010 11:16 pm - Subscribe
untitled
Today is a familiar experience. For some reason, my curse has been set free again, attacking me every minute that it could. I was defenceless. I lost everything today. Hopefully in the morning it's all here again.
(0) comments
Apr 8th, 2010 11:24 pm - Subscribe
untitled
i don't really think i deserve this right now
(0) comments
Apr 2nd, 2010 12:25 am - Subscribe
ryrynrw
Stress.
(0) comments
Mar 28th, 2010 11:25 pm - Subscribe
Subject
HOLY.
Why am I so jealous of you and other girls?
Why?

Because they smoke pot with you and I don't?
..but I don't even want to smoke pot.
FFS. What a fucking mess.
(0) comments
Mar 25th, 2010 9:43 am - Subscribe
Work Happenings
Yesterday a man had a seizure at our store. It was kind of scary, he started yelling first and then he was convulsing on the ground and also cut his head as he fell. It was near my lane - I got to stand around for 20 minutes.

The day before I heard that an older lady was trying to steal something and that she was also sick. Not sure the details on that one.

Also yesterday there was a kid who was about three, loudest most obnoxious kid ever. And he started yelling "fuck you fuck you!" to his parents. Everybody heard. The parents looked like they were bad parents too. Poor kid.
(0) comments
Mar 20th, 2010 2:03 pm - Subscribe
back to the future
You're right, I haven't changed at all.
(0) comments
Mar 18th, 2010 11:41 am - Subscribe
Wow.
I'm pretty shocked right now.
I don't even know what to say.
(0) comments
Mar 16th, 2010 9:57 am - Subscribe
I know.
I know everybody has been posting this quote.
I'm posting it too.

"I'm selfish, impatient and a little insecure. I make mistakes, I am out of control and at times hard to handle. But if you can't handle me at my worst, then you sure as hell don't deserve me at my best."

— Marilyn Monroe
(0) comments
Mar 16th, 2010 1:47 am - Subscribe
Ugh.
I think I'm trapped in some sort of depression.
(0) comments
Mar 14th, 2010 8:29 pm - Subscribe
The little things..
Who knew such a small girl could produce so many tears?
(1) comments
Mar 10th, 2010 10:16 pm - Subscribe
enstjsetwtw
Kevin and I are on a "break".
(0) comments
Mar 8th, 2010 11:30 am - Subscribe
Tomorrow.
I don't know what I want anymore!
(0) comments
Mar 5th, 2010 3:45 pm - Subscribe
Summer please.
Ahh! Work was done 4 hours ago. Chilling, eating ice cream. Kevin is coming over in an hour or so, awesome. Maybe we'll go to the keltic tonight.

I'm also an HTML genius.

The weather makes me so happy. Memories of being young. I keep remembering the things that were important to me when I was younger, nature for example. I forgot how I used to love nature, just exploring out in the sunlight alone or with my best friend, into forests and rivers and seeing strange animals. Hearing natural sounds instead of cars. I want to go to a huuuuge field this summer and just lay down and be free.
(0) comments
Mar 3rd, 2010 11:41 pm - Subscribe
"friends"
Once again more proof of how close I am with my "friends". Bilal was online on facebook (still no watch from him by the way) and I ask him if he ever participates in earth hour. He says no, and when I ask him why he says "and you can't convince me to either".

I find that really selfish. I don't understand how somebody can't give up an hour for planet earth. Even if they can't participate in the given hour, they could do it any other hour. Anyways, I decided I'm through with people like this. I've got better friends, who are better people. Especially my best friend. I'm so lucky that my best friend wants to change the world because I do too. All the teens in this city are selfish and fucking stupid... I think I've decided that I'm down for moving out in a year or 2. The people here are starting to sicken me.


(0) comments
Mar 3rd, 2010 6:13 pm - Subscribe
Positive Thinking
So today my adsense is showing blogs on positive thinking. That's much better. Anyways, I've been busy lately working on my art blog or just making art things in general. Today I decided that I need to go out more. I definitely want to hit up a party soon.
(0) comments
Feb 28th, 2010 7:12 pm - Subscribe
Google Adsense
I've always wanted to put Google Adsense on my websites and I finally got around to it! I'm excited. Once I get my new blog started up I'm going to post it around places and possibly get more views. I wonder if I'll make any money at all? I'll keep you posted!

Cool, this one's showing stretch mark removal ads! It must have loved my stretch mark entry!
(0) comments
Feb 27th, 2010 12:49 pm - Subscribe
Dreams.
Sometimes I feel like the more logical I become, the more logical and conscious my dreams become too. Everyone always talks about flying in their dreams, which is something I almost never dream of. I actually dreamed of flying 2 nights ago! Although every time I fly in my dreams, it's never clear and it never lasts long, and I also have a hard time keeping in the air without falling. My dreams evolve with me though, and I think they're better than before. I stopped writing them down for some reason. I should probably start doing that again.
(0) comments
Feb 26th, 2010 11:00 pm - Subscribe
LED
I wish I had time to learn things.
(0) comments
Feb 24th, 2010 10:50 pm - Subscribe
Where the fuck is everyone
Things are good! I feel like I have too many things that I'm slacking off at though! I wish I had more time to myself.

On facebook there's always new groups about teenagers who died. It reminds me about how fragile life is and that any day could be my last day and I won't even know it. It helps me remember that in a life this short, there's no time for sadness or negative thoughts.

I really do think I've grown up a little the past few months. I care more about people, and I value everything more than ever before. It's almost as if I'm "more awake". It's strange though. I'm a lot better at caring for others, but I realized that the people around me seem to care less about me.

Take Bilal for example. After all the ups and downs in our friendship, we finally hung out again (with Douglas) and we chilled in my room for a little. He saw my flikflak watch sitting on my desk (I use it for work) and he asks if he can have it. Although I didn't like the watch a lot, it was a $40 watch, and I just really needed a watch for work, so I told him that. I mentioned that I work in 3 days and he said he'll give me one by then. I let him have the watch, and of course I never got a new one from him by the time I worked again. I caught him online on facebook chat soon after that and I reminded him about the watch. He didn't reply (he seems to ignore me a lot on facebook chat). So after that I decided to write on his wall so that I knew he would see it. The next time I caught him online I clicked on his profile and my wall post was deleted, which is something he does after he reads posts. He didn't reply or anything though.

This whole thing isn't about the value of the watch though, I could get a cheap watch somewhere else. It's about the fact that I reunited with a friend, and we said good things to each other and hoped to both be good friends again. Then he takes something from me, which I made clear that I need, and he ignores me when I ask him about it even though he himself said he'd get me a new one. To me that seems selfish. He's not considering my needs or my feelings at all.

I guess I'm rambling so much because I feel like I set myself up for this one. I completely forgot how selfish and careless he is. I don't think these are the kind of people I want to be friends with. I guess I'm just disappointed. I keep looking for good people to befriend and I just keep finding people who don't give a fuck about anyone or anything. What a great fucking generation.
(0) comments
Feb 22nd, 2010 10:23 pm - Subscribe
Loneliness.
I wish I wasn't so bad at making people feel good. Instead, I'm great at making people feel like shit. What kind of a curse is this?
(0) comments
Feb 21st, 2010 8:47 pm - Subscribe
Dear self,
Stop giving up all the time!
(0) comments
Feb 19th, 2010 10:55 pm - Subscribe
Brainsick
I'm kinda sad. Actually, I don't know really.. maybe I'm just really tired. Yet again I realized that I have mixed feelings on everything in my life. I'm not really liking it anymore. When it comes to the people around me, my ambitions, my future, my ideas, my style, my things, my feelings, my life. I'm always at extremes on both ends, always happy and always sad. Always set on something like crazy, and always doubting it just the same. It makes me sick. One minute I can feel like I have everything and can accomplish everything, and the next minute I feel absolute nothingness towards everything and I just wanna be nothing. I can tolerate things amazingly well but this is starting to drive me insane. I don't know what to do anymore. I guess it's time to get tougher.

My memory still seems to suck. I keep realizing more and more that I've forgotten details to things. Details I used to remember a lot better. And that's just long term memory. My short term memory goes crazy sometimes, but maybe it's because I'm tired. For example at work today.. there were times where I felt like I was in a dream. It was pretty spectacular really, but I felt insecure after realizing I'm actually there. There were other times where time felt like it would skip. Those usually happen when I drift off into a really deep thought and then it often disappears, and I forget what I was doing and thinking.. and the thoughts that left would leave behind a gap in time. I'll admit that sometimes these weird things are enjoyable at work, except when I forget what I'm doing, what I said, which customer I'm serving, who to give the change to, etc.

I'm planning on starting a new public blog about my ideas, art, creativity and also spreading good things such as helping the people of the world, the environment, ourselves, etc. As much as I want to make this blog, I feel so discouraged because I've never learned how to make anything professionally - paintings, photographs, clothes, drawings - and I'm going to look like a huge amateur... but a part of me just says why not? Maybe the experience itself will bring me closer to learning the tools of art!
(0) comments
Feb 18th, 2010 9:55 pm - Subscribe
10 90 o'clock
Today I found out the chess club takes part in the church that's right beside my old house. I also spent six dollars on the bus. I had my college interview and I told the interviewer about how it was my second interview and that I remembered him. He claims to have remembered me too. He told me my portfolio looked good and that it was an improvement from before. The interview was literally 5 minutes or less, and then he said, "See you in September!", shook my hand and said goodbye. Getting accepted the second time around doesn't feel any better. Later on I felt kind of sad because I just feel so weighed down by everything that's going on in my life right now. Afterward, I attended an orientation for an organization called Habitat For Humanity. It was alright, and I'd be down to do some volunteer work there from what I've seen. I'm not entirely decided on it though, but I won't check out any other organizations until after I find out the details about this one.

Later on, I listed my sigmas camera lens on craigslist in hopes of selling it! I actually purchased it off there for $120 but I never used it, so I'm trying to sell it for $80. Hope someone buys it. Also, I just cut one of my t-shirts that I never wear (I hate t-shirts) into a tank top! It's fits nice especially for comfy indoor activities or even as a pajama shirt.
(0) comments
Feb 17th, 2010 11:56 pm - Subscribe
I'm not a (verbal) liar.
Honestly, right here, right now, I feel like giving up.

It's a feeling that I'm not going to give in to, but fuck...
it sure is a powerful feeling.
(0) comments
Feb 17th, 2010 2:21 am - Subscribe
Travellers
Today at chapters I bought a book entitled 365 Ways To Live Happy. Taken from the self-help section, I know it sounds kind of cheesy but after flipping through some of the pages I noticed how similar all the points were to the majority of my daily lists or future goals. Some of the ideas in this book are so simple yet so powerful! I'm excited to start doing all these positive things. I don't think I've ever had such a positive outlook on my life before, except for when I was a little kid. I'm planning on holding onto this.

Later in the evening, Bilal beat me 3 or 4 times in chess! It didn't make me feel very angry because instead of planning to checkmate his king, I kept eating all his pieces.

I'm kind of annoyed because my college interview is after tomorrow, and the last time I had it the interviewer asked me what the most famous Canadian photographer is and I didn't know. He said he's on all the photography magazines if I remember correctly. I wanted to find out this information just in case I got asked this question again. I couldn't find it anywhere online! I also looked at the photography magazines at Chapters and none of the magazines were even Canadian. I looked in the photography books section and there wasn't anything there that I think would have suggested Canadian photographers.

It really annoys me when I can't find information I'm looking for. I guess I've just gotten used to finding answers to all my questions using Google. It makes me think about how much luckier I am than people who lived a decade ago. Or a century before that. Or cavemen. Then again, sometimes I wonder if maybe in the future things will be even better than now, and the people in the future will be like "Damn, we're so lucky to be born in the year 2090!" and look down upon the 21st century. As much as I like to think that thought, I like to take in consideration global warming, over population, extinction of species, limited resources, etc. Those things make me think about how maybe the future is doomed after all and that maybe we really are born in the luckiest years.

And how lucky am I not to be born in Africa or another third world country? How lucky am I to be born in a good place, in a good family, a good home.

It's crazy how great of a life I have, and how little gratitude I show for it. I'm going to try to change that. The starving children in Africa would be laughing if they knew about the little flaws and "problems" I obsess over in my life and how greatly I can let them bring me down. It's funny how I seem to know what's good for me, and know how stupid some things I do are... yet I still go back to my old ways.
(1) comments
Feb 16th, 2010 10:52 am - Subscribe
Where do you go..
Before I start my day I just wanted to write about how much I enjoyed Valentines day. I told Kevin about my missing teddy bear which I really missed, and he actually went to build-a-bear and made me a really cute teddy bear with peace signs all over it. I slept with it last night! Dinner was lovely, we went to that Irish place where Kevin and I had our first date. At home we were cuddling naked in bed and we both fell asleep without brushing our teeth. :$ It was cute. I actually beat Kevin in chess four times in a row, I think I'm getting better but all in all it's a really hard game.

Last night was the first night in a while where I slept well and didn't wake up at all! Maybe it had to do with my mood, or all the ticking clocks in my room. Anyways, better start my day before it's gone forever!
(0) comments
Feb 13th, 2010 10:36 pm - Subscribe
Self-discovery
I don't have TV channels and I never read the newspapers, but tonight I stumbled upon some sort of news website and I ended up reading their top stories for a few hours. It was really disturbing how the majority of the articles were about murders, especially children murdering their friends, brothers, sisters, parents. It makes me sad that this world is so fucking retarded. I know I can't change everything, but I'm not going to let anybody such as my dad discourage me from trying to make a difference.

I think humanity is sinking lower and lower, along with everything else in this world. We're in definite need of a superman right now - or perhaps a supergirl. I think I'll devote my life to making change to the world. I have a lot of dreams and there are a lot of things I personally want to achieve in my life... but none of those things I need. Change, though, is something the world really really needs. I don't want to be selfish, because I think the majority of North America already exceeds in selfishness. I'm not quite sure how I'm going to achieve anything big yet, but I know I'm going to start small.

Oh no! I just remembered that I was supposed to enter a photo into that photo contest online. Ugh. I'm good at putting things on lists but never actually doing them. Damn, the more I notice my habits and flaws, the more I realize why I'm so fucked up emotionally. I'm always trying to fix my life but my failures always bring me down. I guess I really haven't been giving my all after all. That's okay though..! I think I'm just getting too ahead of myself and thinking that I can make everything better in a day. I have time still.. why do I keep forgetting that? How come on days where I have little spare time, I think of plenty of things I would wish to accomplish in that day but can't.. and then on days where I have the day off, I stray off doing something not productive at all. In both situations, I feel bad at the end of the day.

I've put so much effort into being organized and it's still not enough. I've made countless lists either on paper, on my computer, or in my cell phone. I always forget about them. This list thing has almost become a part of me now. I write them almost on a daily basis some weeks. I can't think of a different solution to getting things done, so I think I have to find a way to make one giant list that I can access anywhere and edit too. I can't use my computer, it's a desktop. I can't use my cellphone because my parents still don't know about it. I'd hate to use paper because all my other lists get lost, messy, crumpled or ripped. If only I had some sort of hand held digital tool!

Anyways, tomorrow is Valentines day and it's going to be the first one where I'll be celebrating with a boyfriend. Well I wouldn't call it celebrating because I'm not really going to be celebrating anything. Even though we're going to be having Dinner somewhere, the best part is that Kevin's parents are on vacation for another week or so.

I hope it's a good one, I can't wait.

P.S. I hate making artwork that doesn't appeal to me. I realized how bothered I am by it. I just made an artwork that I don't really like and I feel like I can't destroy it because I would feel like I wasted my time making it. I'll probably end up fixing it tomorrow. I always do that! During the past few months I've been realizing how much I am of a perfectionist when it comes to my things. I'm trying to change that about me because I noticed on countless occasions where I spent time trying to make something "perfect" or "better" or "my own", even though it was completely fine to begin with.

I also noticed that I blog a lot about getting to know myself better. I guess I could label this a blog about self-discovery.
(0) comments
Feb 13th, 2010 9:33 am - Subscribe
Volcanic Erruptions
I wonder why my sleeping problems are getting worse, and when is it going to stop..
(0) comments
Feb 12th, 2010 10:45 pm - Subscribe
Identities.
I may not show it, but I can be plenty of things.
I can be that romantic butterfly you're looking for.
(0) comments
Feb 11th, 2010 7:47 pm - Subscribe
Miracle Sun
Today I shopped at various stores and not once did I take a plastic bag! It rubbed off on my mom and she didn't get one at the grocery store. I also bought recycled pencils! My dad and I had a huge argument over saving the environment and things of that sort. He's a really pessimistic person.

I feel re-inspired. I want to help the environment, I want to help people in poverty, I want to help girls feel pretty, and I want to help all my friends feel happier. I also want to do much more than that! It's strange but I feel selfish and selfless at the same time.
(0) comments
Feb 6th, 2010 4:04 pm - Subscribe
Futures!
Yesterday Kevin and I went skating at Gage Park again. It was fun except it was a little colder this time and Kevin's feet were hurting so we didn't skate as long as we usually do. Afterward, Kevin, Cody, Matt and I all went to Laser Quest. They all got higher scores than me, and Kevin even came in 4th and I came in 11th. After that we went to Putting Edge to play some glow-in-the-dark golf. That was really fun and of course I got the worst score again, but I think I was the only one who got a hole-in-one one time. We wanted to chill at the Keltic for a little bit after that but there was a giant line-up outside of it, so Kevin and I went back home. We played a few games of chess and I lost them all! I'm so bad at the game. I remember being good way back but now I just plain out suck. Now I have to mission all the way to work to check my schedule to see if I work tomorrow. If I were more responsible I would also buy crickets for Story because she hasn't had them in about 2 days or so.

In my dream Kevin broke up with me. Lamesies. We're always arguing anyways. If I'm not mad at him for something, then he's mad at me.
(0) comments
Feb 4th, 2010 10:02 pm - Subscribe
Good thoughts.
Life is bliss.
I don't have much to worry about...
..all the problems that would take over my mind, don't anymore. I think being with Kevin helped me block out negative thoughts. There's just absolutely no time for negativity in my life anymore. I've realized how many hours, days, weeks.. months even, I've spent sulking in my mind obsessing over my problems, flaws, regrets.

It's time to let go of that part of me, I really don't need to be that way. Self-improvement: success? Although I'm not stopping just here!
(0) comments
Feb 3rd, 2010 10:34 pm - Subscribe
Thoughts about thoughts.
Laser quest! Yes!
Aside from laser quest, there are lots of activities I feel like trying either again or for the first time. I've never been so interested in what I do in my life before! I've always been interested the most in what goes on inside my mind. I would be happy spending my entire days thinking about things and not physically doing much at all. I'm kind of happy that I'm finally more like everybody else, but I'm kind of sad because now I'm starting to forget all the important things I used to think about, like death, the meaning of life, being human, feelings, dreams, etc. etc. I know I'm going to get tired of this lifestyle because it doesn't matter what people can or can't experience in life... there's something we all share no matter who we are, where we are or what our life history looks like. We all have minds and we're all capable of achieving amazing thoughts and realizations about what it is to live. I've come so far with my thoughts, and now I'm just putting them aside... and for what? I think I'm becoming somebody I'm not. :(
(0) comments
Feb 2nd, 2010 10:04 pm - Subscribe
Truth.
I've never felt this way about anybody before. I never really care much for feelings, but I'm not really sure what I'm going to do with these.
(0) comments
Feb 2nd, 2010 11:38 am - Subscribe
It happens,
...but you'll never know.
(0) comments
Jan 30th, 2010 1:36 pm - Subscribe
La vie.
I really hate how I take my life for granted a lot.

I have everything! I'm alive, healthy enough to function, have a home, a family, a job, a boyfriend, a photo camera and ambition. I don't need anything else, really. There are people out there who don't have almost anything, not even their health. I don't know why I get caught up with buying things or trying to look pretty. It's a huge waste of time and I know that.

I need to focus less on my appearance and the materialistic things that I own, and focus more on who I am and who I want to be. I don't need iphones and expensive makeup and designer clothing. Those types of things only make me happy for a day or so... I realized lately that I'm the most happy when I'm doing my own stuff, my own hobbies, artsy stuff, reading books, adventuring...

I just remembered that list I made of things to accomplish for 09/10. I haven't looked at it in a while since I've been making new lists everywhere! I think it's time to combine all my lists and make a giant to-do list and do amazing things!

I'm excited. Anyways, I want to start by signing up for the Mississauga Marathon! I've wanted to run a marathon for a long time.
(0) comments
Jan 29th, 2010 10:15 pm - Subscribe
Dad.
I hope I never turn into my dad.
Fuck, just shut the fuck up.
(0) comments
Jan 29th, 2010 5:25 pm - Subscribe
Blurbs
It's so cold out today but it's nice inside. I feel like cleaning my room and then probably reading a book. I wish I was just in bed with Kevin right now...

----------------------------------------
Edit: I don't know Kyle well or anything, but after driving us around for 3 hours, he couldn't even drive me home just 6 minutes up the street from Allie's house. I'm not complaining, I'm just shocked really. My Dad was complaining to me about picking me up because I figured Kyle would have dropped me off, and I told him that. My Dad was even wondering why he couldn't drop me off because it was so close... he started going on about how Canadians have no courtesy and stuff. Maybe he's right... a lot of younger people are selfish, rude, and disrespectful in Canada.

Anyways, this also reminded me of how a few days ago while at work a customer had asked me where we had a Taxi phone. The lady behind her heard and asked her where she was headed, and then offered her a ride! Also, the lady who was going to take the Taxi was black and the other lady was white. I know there's a lot more racism among older people so this was surprising to me, but it made me feel good and it made me feel like doing something good for somebody else.

Also, today after I missed my bus I went to get pizza because the weather was so cold, I couldn't stand being outside for even a minute! As I was waiting for my pizza slice, a random man gave me two bus tickets. It was weird but it made me feel good.

But like I stated earlier, I think my dad is right that younger people don't do enough good things. I'm going to start doing more good things when I can, and when I can drive, I'm going to give people rides when they need them.
(0) comments
Jan 25th, 2010 10:42 pm - Subscribe
Life nears.
I wish my mind could stick to what I know is right.

I'm just so good at ruining everything in my life.

I can't decide if I'm supposed to get used to it, or do something about it.

Maybe I'm just not used to these new feelings.

I've always been bad with feelings.. those silly things, feelings.

I know I'm a top expert at pushing people away.. but I think I've decided to keep this one close. Just this once.

Maybe I'll go crazy.. but it's definitely going to be worth it in the end. I can tell.
(0) comments
Jan 23rd, 2010 11:48 pm - Subscribe
Morality.
I don't really know what to write in here exactly.
I had an amazing time skating again. I made some girl fall, but she deserved it because she was "learning" or something except she was moving her feet 2 cm per minute. Kevin and I went around the rink pleeenty of times before she went around it once.

Anyways, keltic was amazing as usual because I always find people there that I know - oh and I was kind of drunk. I liked the fact that both of Kevin's friends really liked me! One of them is also in Humber so I'll have a school buddy.

Kevin and I got into a huge argument because he told me about his friend cheating on his girlfriend (which I knew) and so I told her the next day. Instead of being mature and telling her what happened, he denied it. Apparently he hates me, and apparently it ruined things between him and Kevin, and of course it ruined things between Kevin and I. They made the biggest deal out of it ever, seriously. It was so dramatic you'd think they were a bunch of girls.

Anyways, the point is I did what I expected to be done to me. If I got cheated on, I would like to find out as soon as possible - doesn't matter from who.

If TJ thinks it's perfectly okay to cheat and lie, then he should expect bad things to happen to him in return. Instead of bitching for hours about how I passed on some true information to someone, he should probably stop and think about the fucking shit he did himself.

I never tell secrets or important information, but this wasn't a secret and it was just wrong. If I hadn't told, he'd probably go back to his girlfriend and fuck her that night. That's disgusting. She wouldn't even know she was getting his ex's germs! It scares me thinking about Kevin cheating.

Anyways, this situation is immature and ridiculous. I don't mind if Kevin doesn't tell me anything anymore, but I'm not going to stop sticking up for what's right. That girl deserved to know what was going on right away.

This had nothing to do with whether or not is was "my business". If I found out somebody had a weapon on them and might hurt someone else, I would definitely tell someone also. I would do the same in plenty of situations. I may not be saving people's lives, but I might be saving people from getting physically hurt, emotionally hurt, lied to, etc. etc.

It may have upset TJ, but maybe he shouldn't have done stupid things without considering that there might be consequences. And after that, he should fucking accept what he did and that this mess started with him.

Sometimes I wish the people around me were better people. It might be one of the reasons why I'm always getting rid of old friends and looking for new ones. I want to be a good person and I want to be around good people.

I'm not going to lie, this whole ordeal made me question my relationship with Kevin and I guess I was considering a break up.

I guess I don't really know what I really want.

I know it can't be wrong if he still gives me butterflies, but our differences are here to stay.
(0) comments
Jan 22nd, 2010 8:29 am - Subscribe
The past.
I'm absolutely fine.

The sunshine is making me even more excited.

The past is just as important as the future, except the past helps me make my future even better.

No, I'm not saying that I'm ashamed of who I used to be, and I'm not saying I regret the things I did... but maybe I should have done a little more.

Either way, it's okay. I have ambitions now, and it's better late than never. I have plenty of time to do the things I want.

I can't decide who I am right now! I can't figure out if I still like parties, or my old friends, or the things I used to do. I feel like my old friends haven't changed at all. I don't mean that in a bad way, because all my friends are great... but all the parties were always the same thing time after time. I'm turning 20 this year, I think I'm allowed to have more mature get-togethers with my friends now. I'm tired of drunks and sluts and people hooking up all around me and everybody discussing stupid, pointless things all the time!

Can we have some smarter parties now!?

(0) comments
Jan 20th, 2010 11:25 pm - Subscribe
Discoveries.
Sometimes I feel bad for letting myself think certain things, oh.. "those thoughts"..
(0) comments
Jan 19th, 2010 11:32 pm - Subscribe
All smiles.
I've decided that I like being positive and that I'm going to take up positivity.

Also, I'm almost done figuring out my room setup and it just makes me feel so good now that I have space to breathe, and my own sanctuary back. I can be myself and do my stuff.

I went skating with Kevin today at Gage Park. I haven't skated there since around grade 5 or so.. and I haven't skated in general in about 5 years. It was great, and we were cute.

I should be sleeping, but at this time my mind is always creating the most ideas and new goals.

I'm going to find some new music so that I can hold onto a new lifestyle. :)
(0) comments
Jan 18th, 2010 4:58 pm - Subscribe
Rents.
My parents are always arguing, every day, over different things and often the same things over and over. I don't talk to them a lot but lately I try to add my say in conversations. They've also been helping me around my room and with a few other things. While I was on the computer, they were in the kitchen arguing about all sorts of things. I don't really listen, but they started a conversation including me. I said something witty and my dad replied in agreement, but he didn't realize he just made himself look bad. It made my mom laugh soooooo hard! My dad even said he hasn't seen her laugh like that in 10 years, and in the end he still didn't know what was funny.

I just felt good, that something I said lead to my mom laughing like that. :)
(0) comments
Jan 11th, 2010 10:42 am - Subscribe
Futues.
I feel really good right now. I finally finished painting my room, I don't even know how long it took but I'm guessing a week or so. I feel more comfortable now, and oh yeah, my room looks amazing! Everybody loves it.

I've also been learning to deal with feelings better. I realized that certain things people do would always make me feel a certain way and react a certain way. I think Jamie's note about "scripts" has made me more aware of this. I realized one of the scripts I'm stuck in. It has to do with sexual activities and how I used to get pressured into doing them a lot. I guess because of that, I feel that way sometimes with Kevin, and it makes me wanna push him away. I realized that's not really how I should deal with this anymore. I think I can overcome everything and find out the things I like to do and the things I don't like to do.
(0) comments
Jan 9th, 2010 5:09 am - Subscribe
Stretchmarks.
I've always thought myself to be more flawed than others. I've always had the thinner hair, worse skin, smaller eyes - I've pretty much been the ugly one for the most of my past. Because of that, I've always liked the few things about me that I had better than most of my friends, for example being thin. Probably a result of being thin, I've never really had stretchmarks. I always tried to look for them on my body and I think I found some on my thighs but they're so tiny that I'm not even sure if that's what it is. I've always felt lucky about that though. All my girl friends would have stretch marks on their legs and thighs, arms and even sometimes their breasts and stomach. I felt like I finally have something that they don't.

I've been eating more the past few weeks, trying to gain weight, as I always have. I started to gain some weight at last, but nothing too noticeable.

This morning I found my first set of stretch marks on my body. One on each side of my hips - they're pretty long. I've always hated my body, but now I feel even worse. Stretchmarks don't go away.

By all means, stretchmarks aren't a big deal. I just feel like I don't have anything special about my body anymore - I'm just this giant elephant man now. If this is the price of gaining weight, then I guess I'd rather stay skinny, scrawny and flat.

-----------------------------------------------

Edit: I think it might have something to do with the fact that it happened during the time when I was recovering from a UTI (bladder infection) and I was drinking so much more water and juice than usual.
(0) comments
Jan 9th, 2010 3:08 am - Subscribe
Five.
If my headaches and memory problems don't disappear after painting is over, I'll be a little more worried.
(0) comments
Jan 6th, 2010 4:54 am - Subscribe
Paint Fumes.
The night repeated;
Inhaling paint fumes, having bad dreams resulting in getting shot, waking up extremely tired even though I had enough sleep, getting up to feel a rush of a huge headache, having no energy.

It doesn't help that my window won't open.

I'm not sleeping in there tonight.
No fucking way.
(0) comments
Jan 5th, 2010 3:35 pm - Subscribe
Cashiering.
I realized something new about life today. I can't really explain it in words, but I guess the point is that it's a good thing and it made me feel better about myself and my life.

That is all.
(0) comments
Jan 5th, 2010 5:29 am - Subscribe
Divisions.
Sometimes, I hate doing things all by myself.
It used to be something I love, but that's changing.

I never thought I'd have someone.
I still don't.
(0) comments
Jan 4th, 2010 4:16 pm - Subscribe
Thirsty
fuck lemonade.
i like kevinade.
(0) comments
Jan 3rd, 2010 2:10 pm - Subscribe
I've got...
g i n
o r m
o u s
d r e
a m s
(0) comments
Jan 3rd, 2010 6:43 am - Subscribe
Hearts don't beat the same.
I wish I didn't have to doubt you all the time.

..but we don't look at each other the same.
When I look at you, you're all I see, you're all I hear. You, just you, all you.
When you look at me, I don't captivate you.
You're still more interested in everyone else, everything else around you.
Maybe if I had prettier eyes, that wouldn't be the case.
(1) comments
Jan 2nd, 2010 4:27 pm - Subscribe
Frostbitten toes.
Popcorn that expired in 2007 and dead sea horses.

I take everything for granted. As much as I've realized the insignificance of our short lives, I still can't get myself to enjoy all my moments. I'm probably the biggest wreck I've been in a long while, but at the same time I can also get more ambitious than I've ever been. I noticed I get worse as time goes on, and I sure as fuck can't wait to see what the fuck happens to me within the next year or two. It's like, when we're little we live in a thousand different worlds and it's okay. We're fine where we are, discoveries have yet to be made. Once we start growing up, learning things, experiencing things... all these worlds start imploding until they all crash into each other.

I think mine are headed for impact real soon.

I don't know what I want out of life anymore. I'm interested in so many things, but I still haven't found anything I'm good at. Could I ever be good at anything? Arts make good hobbies, but I don't see myself making any money out of it.

I think I'm just stuck. I don't know what to do to make this feeling go away. Right now, I just wanna be like them.
(0) comments
Dec 28th, 2009 3:08 pm - Subscribe
What's new.
Today at work while I was store shopping, two boys were coming towards me and as they passed by, one of them said to me, You're very beautiful. I didn't say anything back. I didn't really know what to think, if he was just joking (I honestly looked bad today)... and then as he passed me I'd wonder if him and his buddy started to laugh and say think she believed us? But I'm not hideous either, so I don't know why they would try to make me feel bad like that. I guess I'll never know.

Also, something that pissed me off today was that a random customer gave me a stupid religious pamphlet. Religious people waste time, brain activity, and now paper too? What is this world coming to? And then, on my break, an employee asked me if I go to church. When I told her I'm an atheist, she started going on and on and on about how I'm a sinner, and how I'll face God when I die, and how she'll PRAY for me. Go, fucking waste your valuable time on PRAYER. It's not going to magically change my brain and erase my education.

Moving on, Kevin and I are great. As weeks go by, I like him more and feel less needy of him. I feel like we're growing to be more serious about what we have. He wants me to go on birth control. I don't want to, but I'll do all my research before I make a final decision. If I find something that's safe for my body, and I'm able to get it in a way that my parents don't find out, then I don't see why not.

Besides the little things, I've been doing pretty much the same. I think I'm doing a little better than before, and accomplishing more. I'm really excited for the future! I want to make a lot of good art projects and photographs, but I also feel like writing (probably since I've been reading more lately). I don't have as much time to spend with my interests anymore because I spend the majority of it with Kevin, but I guess it's never good to spend so much time all alone. I've been obsessing with my skin lately, ever since we moved into this house! I think it has to do with the lighting in the bathroom. As much as I know it's bad for me to constantly obsess over my flaws, at least it helps me make better food choices. I read that the foods you eat helps your skin.

I like my new cozy room. I like my new amazing boyfriend. I like the money I've learned to save for school. I like the things I like.

I don't need much more than this... ..except maybe snacks and summer.



(0) comments
Dec 25th, 2009 5:23 am - Subscribe
Blogging.
I can finally post entries again.
That was annoying.

Anyways, I'll write a catch up blog soon.
(3) comments
Dec 18th, 2009 1:03 pm - Subscribe
Sgnileef.
I'm going to make this winter one to remember.
(0) comments
Dec 17th, 2009 4:19 pm - Subscribe
I met a morph's sis.
I like to pretend that I'm still just a caterpillar, eating all that I can in hopes that everything I take in will eventually be the things that transform what I am into something pretty. Maybe I'm just a late bloomer, because this sure is taking a long time. I'm probably one of the most patient people I've ever known, and yet when it comes to this I always seem to be balancing on the borderline, swaying. As more and more time goes by, faster and faster I'm eating myself.

I'm awaiting a metamorphosis that might not happen.
(0) comments
Dec 16th, 2009 4:27 pm - Subscribe
Whispers.
Sorry for pushing you,
pushing you away.
(0) comments
Dec 14th, 2009 4:43 pm - Subscribe
Innovations.
I think I'm falling for you.
(0) comments
Dec 12th, 2009 2:44 pm - Subscribe
Reminding myself.
it's not about the body we live in,
it's about the time we're given

(0) comments
Dec 12th, 2009 2:43 pm - Subscribe
Blurbs
loneliness, leave me alone
(0) comments
Dec 12th, 2009 10:23 am - Subscribe
Blurbs
I feel fine. Taking things slowly and steadily, allowing myself some time to catch my breath, but never forgetting what I am. As ambitious as I can get sometimes, I'm not sure if I'll ever really know who I really want to become. I guess I should start with fixing my problems, because they ruin me and they ruin my friendships with the people around me. It hurts that I try to push you away sometimes, only because I hate myself. I'd probably hate myself even more if I lost you for good.
(0) comments
Dec 9th, 2009 4:43 pm - Subscribe
Standing still.
Right now I hear the sound of my keyboard, computer, air conditioning, and water tap dripping. It's that feeling again.. there's so much going on in my mind. There's so many things I want to accomplish and so little time. I need more time..

How the fuck am I going to do this? I'm seriously running out of hope for myself.
(0) comments
Dec 9th, 2009 6:16 am - Subscribe
Responsibillities.
My chameleon is such a hassle, but she finally laid her eggs for the second time this year. This time there were 52 eggs. She's such a huge responsibility, especially since she's a female, but I guess I do learn a few things from having to take care of her so much. I can't even imagine having an actual kid!

Anyways, I feel a lot better now. I can't wait to paint my room and get back on track with everything!
(0) comments
Dec 7th, 2009 5:29 pm - Subscribe
Sand.
Why can't things just be okay?
(0) comments
Dec 6th, 2009 4:44 pm - Subscribe
Safe conditions.
"Why can't I feel anything from anyone other than you?"
-
I hate how I always try to help others, just so that they can be my crutch when I become low. Maybe I'm only doing it for a selfish cause, and all this time I didn't even realize it. Everyone's right when they say I only think about myself. I think I'm slowly realizing it. I just don't know how they could see it before I could.
-
I think last night I realized that if I'm going to be getting these amazing feelings from you, that I should also be expecting the complete opposite.
-
I wish I could break this obsession already. I'm driving myself nuts, and oddly enough.. even though I'm getting better, I'm also getting worse. :(
(0) comments
Dec 4th, 2009 5:01 pm - Subscribe
Fact..
I really don't belong around these people.
(0) comments
Dec 3rd, 2009 5:32 pm - Subscribe
Marijuana. and butterflies.
I really hate the feeling of being high. I think I'd rather be drunk. Most of all, I like being sober. I like having a proper sense of time and a working memory. I like being able to feel everything and having the ability to think the thoughts I want to think. I like to think thoughts. I think one of the main reasons I hate weed is having to give up my thoughts. I'd have to say that what goes on in my mind is probably the most important thing to me. Why would I want to dull my mind by smoking weed? If anything, I want to live even more, and try to be even more productive with my ways of thinking. I don't think turning to drugs and things of that sort is going to get me anywhere in life. Either way, I'm still falling behind, and I still have to figure out how to spend my time a little more wisely. I guess that's my top priority in life right now - still trying to better myself. :)

I guess I shouldn't let it bother me so much if the people I care about want to live their life in other ways. Everyone has different dreams and goals, and some people don't have any at all and just turn to other things in life. Even if some of us end up really successful and others not, what really matters is the entirety of the life we lived and whether or not we got what we personally wanted. Some people just want to enjoy every day and even if that gets them nowhere in life, I'm sure they'll happy in life. I know I start a lot of arguments with Kevin, but I do like how he's different than I am. I like the butterflies, and I even liked that strange feeling I get when his eyes turn red. I like how he can say something slightly offensive to me and it burns a giant hole through my body. I like how even when I go a little crazy and push him away, I just end up crying because I know I don't want to lose him, I just really like hurting. I've always been that way, maybe that's something I can't change.

I miss cuddling with Kevin.
(0) comments
Dec 2nd, 2009 4:07 pm - Subscribe
About us.
You're so unpredictable.
(0) comments
Nov 28th, 2009 7:18 am - Subscribe
Ugh.
I knew I wouldn't be able to handle this.
(5) comments
Nov 26th, 2009 3:15 pm - Subscribe
Change.
I like to say I'm a big fan of change, but at the same time I have such a hard time to let go of things - nearly impossible.

The person we are today, right now, is all as a result of change. Every little experience, thought, song, friend, family member, etc. has shaped us to what we are today. We are change.

Change is inevitable. Everything changes, and nothing is permanent either. We change every day - mentally, physically, and emotionally - because every day is something new. We'll learn new information, we'll be inspired by new things, we'll see new sights, we'll think new thoughts, and more.. and then we usually reflect on these experiences and often change who we are: change our opinions, our ambitions, our perspectives, our morals, our goals, our attitudes.

As much as the world around us shapes us, we can shape our own selves just as much. There is so much negativity out there, such as the media and its materialism, television, advertisements, money, money, money - basically a lot of brainwashing. I'm personally not a big fan of people who don't think for themselves, and let this society shape who they should be. I never want to sink that low. Everybody should question what they're being told, and fed by others. A lot of the time, our close friends influence us to act certain ways too. Because we like our friends a lot sometimes, we tend to become more like them so that we could keep them. We might not even realize that the influences that they have on us are negative. Even if we do realize it, sometimes we don't care.

I wish people would care more about themselves, their minds, their futures and their effects on other people.

I think my main point here is that we are in total control of our own lives. We can take ourselves anywhere, we can achieve the things we set our minds on, and we can be the person we truly want to be.

I think one of the main reasons people change is because of the mistakes they make. Some mistakes are small, some mistakes are big and can put people in jail. Either way, I think the advice I would give would be to learn from other people's mistakes. If you can't do that, then the best thing is to think ahead before you do things. People don't think about their futures enough. Some people take on horrible habits, such as smoking. I know that a lot of people try to quit after a few years, but there are some people out there that never start caring about it.

I like to think way in the future, about 10 years ahead or so, and picture where I want to be and what kind of person I want to be. I try to keep that in the back of my mind at all times, just in case I start to stray away from my goal. Honestly, it's just a small thought, but it keeps me going such a long way.

I know everyone does this, but I think I do this more than most people: I like to think back to a month, a few months, a year or even a couple of years, and think about how different I used to be. I change my appearance a lot, my style, but more importantly I had different views on everything. My morals would change and my views on the world. The things that are important to me would change. My friends would change and what I look for in my friends changed too. It's crazy! As much as sometimes I would change in a negative way, I think all in all I'm becoming such a better person. I try to inspire a lot of my friends to keep moving forward and do the same. I guess sometimes people just want to stay the wreck they are. I just wonder how long they can tolerate their lifestyle.

One thing's for sure: we are not made to be a certain person. We aren't genetically programmed to be a certain person. We all start off as an innocent child, a lump of clay. Who we decide to be in the end is entirely up to us. I don't believe that all of us will have the willpower to be great people, in which case, I'd like to stick to those people who will keep me going in the right direction.
(0) comments
Nov 26th, 2009 1:05 pm - Subscribe
Compliments.
A friend said that I'm ageless.
(0) comments
Nov 24th, 2009 12:34 am - Subscribe
Wisdom
I'm making myself sick thinking about wisdom teeth removal.
(0) comments
Nov 23rd, 2009 11:29 am - Subscribe
Youtube Video #2
(0) comments
Nov 23rd, 2009 12:31 am - Subscribe
Human again.
I should be getting ready for work but I had an eventful weekend. I'll start with the most amazing part: Kevin. I know I've probably written about being abstinent, but all these feelings made me realize that everything's fine. It was great, and for the first time in my life, I felt amazing after sex. I was always so against it, and thought to myself.. Relationships are about relating with a person, getting to know them and caring about them... not about sexual activity. It's so weird, but I guess I never really thought I'd find somebody who would make me feel this way - make me feel like I want to be intimate with them, make me feel like I want to be everything with them.

Those other boys only ever made it worse for me. Boys who try to sleep with you out of the blue, when you show no interest, and outside of a relationship. Ah.. I don't even want to think about the past anymore. The present is such a comfortable place right now. :)

I'm heading out to work soon, I'll finish writing when I get back.

------------------------------------

Alright, well aside from having an amazing day/sleepover with Kev, I was late for Allie's birthday party by like an hour and I haven't even made her gift yet. Things got stolen from her house and I feel bad because a part of me thinks it might have been somebody that I know. People are really disappointing sometimes...

The No Frills Christmas Party was pretty sick! The food was decent, and at first I didn't dance with the others. I ended up getting some drinks and felt a little better, and danced away. I'd completely forgotten how much I love to dance! I really need to go clubbing finally.

Anyways, I'm stressed because of packing and having no time for myself. It's like, a whole bunch of feelings molded into one big feeling... and it like paralyzes me in laziness and I can't get myself to do anything anymore. I don't know how to fix that yet.