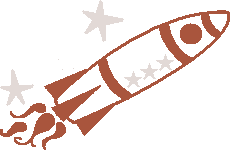 Penelope
About
Today I am 19 and female. I'm one of those people who never gets bored. Trust me, it's not as good as it sounds.
Mood
Links
Profile - Friends

Player
Feb 18th, 2010 9:55 pm - Subscribe
10 90 o'clock
Today I found out the chess club takes part in the church that's right beside my old house. I also spent six dollars on the bus. I had my college interview and I told the interviewer about how it was my second interview and that I remembered him. He claims to have remembered me too. He told me my portfolio looked good and that it was an improvement from before. The interview was literally 5 minutes or less, and then he said, "See you in September!", shook my hand and said goodbye. Getting accepted the second time around doesn't feel any better. Later on I felt kind of sad because I just feel so weighed down by everything that's going on in my life right now. Afterward, I attended an orientation for an organization called Habitat For Humanity. It was alright, and I'd be down to do some volunteer work there from what I've seen. I'm not entirely decided on it though, but I won't check out any other organizations until after I find out the details about this one.

Later on, I listed my sigmas camera lens on craigslist in hopes of selling it! I actually purchased it off there for $120 but I never used it, so I'm trying to sell it for $80. Hope someone buys it. Also, I just cut one of my t-shirts that I never wear (I hate t-shirts) into a tank top! It's fits nice especially for comfy indoor activities or even as a pajama shirt.
(0) comments
Add Comment
Anonymous guest, why not register, or login now.



- BACK TO BLOG -