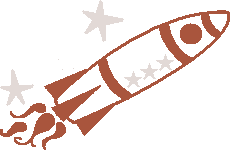 Penelope
About
Today I am 19 and female. I'm one of those people who never gets bored. Trust me, it's not as good as it sounds.
Mood
Links
Profile - Friends

Player
Oct 25th, 2009 6:00 pm - Subscribe
Animals without purpose.
I have so much on my mind. There's so much I have to do that I know don't where to begin and I don't end up doing anything sometimes. I wish I could organize my thoughts.. but I can't.

Today I visited Jenni and her new house. We explored the paths behind the houses and ended up at this path with scattered animal parts, legs and heads. It was very creepy, I couldn't even tell what they were. There was one that looked like a donkey's head, and another one that was much bigger which I couldn't figure out what it was, Jenni says it was a cow's head. Anyways, I took some disturbing photos of it , but I don't think I'm going to put it on my photo site! Although I got some other good shots that I liked today. I've also been getting compliments on my photos.. and it helps me not think about giving this up.

But seriously, I really wish my mind could just relax. I think it's getting worse.
(0) comments
Add Comment
Anonymous guest, why not register, or login now.



- BACK TO BLOG -