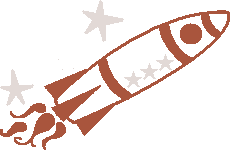 Penelope
About
Today I am 19 and female. I'm one of those people who never gets bored. Trust me, it's not as good as it sounds.
Mood
Links
Profile - Friends

Player
Oct 5th, 2009 8:06 pm - Subscribe
Auto-pilot
It's crazy, but I keep finding good ideas for art and photography! They just quickly come to me. I can't remember the last time I was this good at thinking of things, it must be the change of environment and routines. I was supposed to hang out with Jarett today but I didn't really feel like desperately chasing after him because I know that's what he wanted. I think he actually ignored my first hello on chat, so I didn't bother, but he did end up messaging me later on. Anyways, I ended up seeing a movie with Andrew and then we went to play some pool. I won most games but apparently he was easy on me. Why are all guys easy on me? I can handle them.. especially since a part of the game is really just luck.

I have the crazies again.

I need to relax and just let myself be happy.

I hate feeling like nobody is allowed to like me. Why am I like that? It's starting to sicken me... I know I'm completely far from perfect, but did it ever occur to me that maybe other people like that about me? I'm usually one who considers all possibilities, so I don't understand why I let my flaws control me so much. They're pretty much my very own Hitler.

I'm finally starting to realize how abusive I am to myself.
It's a little disappointing..
(0) comments
Add Comment
Anonymous guest, why not register, or login now.



- BACK TO BLOG -