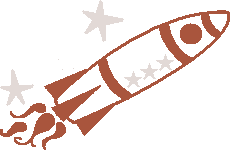 Penelope
About
Today I am 19 and female. I'm one of those people who never gets bored. Trust me, it's not as good as it sounds.
Mood
Links
Profile - Friends

Player
Oct 3rd, 2009 8:07 am - Subscribe
Banksy
So a month ago or so, my friend introduced to me a graffiti stencil artist named Banksy. He's really amazing, and his stuff is very inspirational and original, even though I have my doubts that he thought of all the ideas on his own. Anyways, the strange thing is that ever since then, I keep seeing Banksy all over the place! The day after my friend told me about him, a teacher I have on facebook changed his profile picture to Banksy's artwork. I'm assuming he took the photo himself since he's a photographer. Then I just realized that Krystal's tattoo is based on something Banksy made also! Then today I went on my myspace profile because I don't go on myspace anymore, and I have this photo on there that I've had for like a year, and when looking at it today I thought to myself, "My god, that's gotta be by banksy!" I was right, too. It's pretty amazing and inspirational though. I feel kind of lame that I always have all these things right under my nose, but I never care to learn about who made it and what the history of it is. I think I'm going to try a little harder with that from now on.
(1) comments
anonymous
- October 03rd, 2009
What beautiful things people can open your up eyes to.
Add Comment
Anonymous guest, why not register, or login now.



- BACK TO BLOG -