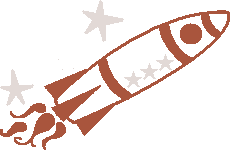 Penelope
About
Today I am 19 and female. I'm one of those people who never gets bored. Trust me, it's not as good as it sounds.
Mood
Links
Profile - Friends

Player
Oct 16th, 2009 2:45 pm - Subscribe
Biggest number of all: 1
I know I'm probably the most hypocritical person I know.
I'm going to change that.

I realized I spend a lot of time at work. Well of course, probably around 15 hours a week at least. It's not a very big number, but the time spent there feels big. I never really make the best of work. I mean, it's really fun sometimes depending on who's working, but the customer part. I'm always really friendly but a lot of the customers don't seem so friendly most of the time, so I never really go out of my way to ask questions or initiate conversations. I stopped caring so much about what to expect though.. so I comment and ask questions about the items they buy or something they wear. I actually learn new things a lot. I also realized that I want to be a lot less hypocritical about my ambitions to save the environment. I noticed that a lot of customers leave their reusable bags in their home, but plenty of them leave them in their cars. So when I ask them if they'll need bags, they usually say they do because they are in the car... so I'm trying my best to remember to remind these customers that the best thing to do is just put all your items in your shopping cart and just pack them near your car! That saves plastic bags. It's really funny because a lot of customers never think of this - and I didn't either until after customers would tell me that it's what they do! If I try to remind as many customers as I can to do this... who knows how many plastic bags I'll be saving in the long run?

On a similar topic, today I told my mom to stop buying bottled water and use filtered water instead. I mentioned stainless steel water bottles to her but I don't think she knows what I meant, so I'm going to try to buy one, possibly tomorrow.

I know I've been giving up on myself again lately, but Dominique re inspired me today. It probably has to do with how tired I am lately and I know I have to change that instead of letting it consume me. I have new plans and ideas but of course first on the list is anything halloween related. I'm running out of time!
(0) comments
Add Comment
Anonymous guest, why not register, or login now.



- BACK TO BLOG -