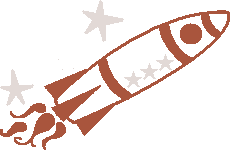 Penelope
About
Today I am 19 and female. I'm one of those people who never gets bored. Trust me, it's not as good as it sounds.
Mood
Links
Profile - Friends

Player
Jan 29th, 2010 5:25 pm - Subscribe
Blurbs
It's so cold out today but it's nice inside. I feel like cleaning my room and then probably reading a book. I wish I was just in bed with Kevin right now...

----------------------------------------
Edit: I don't know Kyle well or anything, but after driving us around for 3 hours, he couldn't even drive me home just 6 minutes up the street from Allie's house. I'm not complaining, I'm just shocked really. My Dad was complaining to me about picking me up because I figured Kyle would have dropped me off, and I told him that. My Dad was even wondering why he couldn't drop me off because it was so close... he started going on about how Canadians have no courtesy and stuff. Maybe he's right... a lot of younger people are selfish, rude, and disrespectful in Canada.

Anyways, this also reminded me of how a few days ago while at work a customer had asked me where we had a Taxi phone. The lady behind her heard and asked her where she was headed, and then offered her a ride! Also, the lady who was going to take the Taxi was black and the other lady was white. I know there's a lot more racism among older people so this was surprising to me, but it made me feel good and it made me feel like doing something good for somebody else.

Also, today after I missed my bus I went to get pizza because the weather was so cold, I couldn't stand being outside for even a minute! As I was waiting for my pizza slice, a random man gave me two bus tickets. It was weird but it made me feel good.

But like I stated earlier, I think my dad is right that younger people don't do enough good things. I'm going to start doing more good things when I can, and when I can drive, I'm going to give people rides when they need them.
(0) comments
Add Comment
Anonymous guest, why not register, or login now.



- BACK TO BLOG -