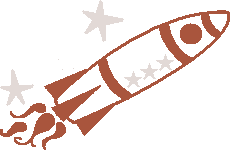 Penelope
About
Today I am 19 and female. I'm one of those people who never gets bored. Trust me, it's not as good as it sounds.
Mood
Links
Profile - Friends

Player
Feb 19th, 2010 10:55 pm - Subscribe
Brainsick
I'm kinda sad. Actually, I don't know really.. maybe I'm just really tired. Yet again I realized that I have mixed feelings on everything in my life. I'm not really liking it anymore. When it comes to the people around me, my ambitions, my future, my ideas, my style, my things, my feelings, my life. I'm always at extremes on both ends, always happy and always sad. Always set on something like crazy, and always doubting it just the same. It makes me sick. One minute I can feel like I have everything and can accomplish everything, and the next minute I feel absolute nothingness towards everything and I just wanna be nothing. I can tolerate things amazingly well but this is starting to drive me insane. I don't know what to do anymore. I guess it's time to get tougher.

My memory still seems to suck. I keep realizing more and more that I've forgotten details to things. Details I used to remember a lot better. And that's just long term memory. My short term memory goes crazy sometimes, but maybe it's because I'm tired. For example at work today.. there were times where I felt like I was in a dream. It was pretty spectacular really, but I felt insecure after realizing I'm actually there. There were other times where time felt like it would skip. Those usually happen when I drift off into a really deep thought and then it often disappears, and I forget what I was doing and thinking.. and the thoughts that left would leave behind a gap in time. I'll admit that sometimes these weird things are enjoyable at work, except when I forget what I'm doing, what I said, which customer I'm serving, who to give the change to, etc.

I'm planning on starting a new public blog about my ideas, art, creativity and also spreading good things such as helping the people of the world, the environment, ourselves, etc. As much as I want to make this blog, I feel so discouraged because I've never learned how to make anything professionally - paintings, photographs, clothes, drawings - and I'm going to look like a huge amateur... but a part of me just says why not? Maybe the experience itself will bring me closer to learning the tools of art!
(0) comments
Add Comment
Anonymous guest, why not register, or login now.



- BACK TO BLOG -