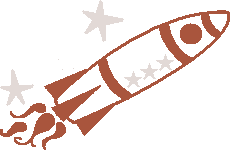 Penelope
About
Today I am 19 and female. I'm one of those people who never gets bored. Trust me, it's not as good as it sounds.
Mood
Links
Profile - Friends

Player
Sep 16th, 2009 4:21 am - Subscribe
Broken heart lake.
Ahh, so we sold our house and every time I think about moving away, it makes me so sad. I love this place, and all the memories. I think I have some sort of obsession with memories. Maybe obsession isn't the right word though. Anyways, my mom told me that one of our options for a new house is one that's not too far, still in heartlake, and that would be so fucking amazing! It's just strange that we have to surrender our house to indians, I mean I'm not being racist.. but I think within the next few years, every house in this city will be occupied by indians. I hate places with little or no diversity.

So I bought that 50mm f1.8 lens for my camera. I haven't officially tested it out on any good subjects yet so I really need to get on that. Money is for spending. I'm going to try out a new saving system: putting away $100 a week for school. That's not even much, and I'll have so much left over to spend on things I've planned for my year. In fact, I don't know why I'm still sitting on my ass in front of this stupid computer. I'm gonna get ready and head to the bank!
(0) comments
Add Comment
Anonymous guest, why not register, or login now.



- BACK TO BLOG -