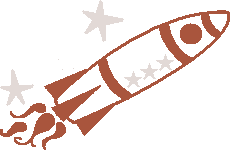 Penelope
About
Today I am 19 and female. I'm one of those people who never gets bored. Trust me, it's not as good as it sounds.
Mood
Links
Profile - Friends

Player
Nov 26th, 2009 3:15 pm - Subscribe
Change.
I like to say I'm a big fan of change, but at the same time I have such a hard time to let go of things - nearly impossible.

The person we are today, right now, is all as a result of change. Every little experience, thought, song, friend, family member, etc. has shaped us to what we are today. We are change.

Change is inevitable. Everything changes, and nothing is permanent either. We change every day - mentally, physically, and emotionally - because every day is something new. We'll learn new information, we'll be inspired by new things, we'll see new sights, we'll think new thoughts, and more.. and then we usually reflect on these experiences and often change who we are: change our opinions, our ambitions, our perspectives, our morals, our goals, our attitudes.

As much as the world around us shapes us, we can shape our own selves just as much. There is so much negativity out there, such as the media and its materialism, television, advertisements, money, money, money - basically a lot of brainwashing. I'm personally not a big fan of people who don't think for themselves, and let this society shape who they should be. I never want to sink that low. Everybody should question what they're being told, and fed by others. A lot of the time, our close friends influence us to act certain ways too. Because we like our friends a lot sometimes, we tend to become more like them so that we could keep them. We might not even realize that the influences that they have on us are negative. Even if we do realize it, sometimes we don't care.

I wish people would care more about themselves, their minds, their futures and their effects on other people.

I think my main point here is that we are in total control of our own lives. We can take ourselves anywhere, we can achieve the things we set our minds on, and we can be the person we truly want to be.

I think one of the main reasons people change is because of the mistakes they make. Some mistakes are small, some mistakes are big and can put people in jail. Either way, I think the advice I would give would be to learn from other people's mistakes. If you can't do that, then the best thing is to think ahead before you do things. People don't think about their futures enough. Some people take on horrible habits, such as smoking. I know that a lot of people try to quit after a few years, but there are some people out there that never start caring about it.

I like to think way in the future, about 10 years ahead or so, and picture where I want to be and what kind of person I want to be. I try to keep that in the back of my mind at all times, just in case I start to stray away from my goal. Honestly, it's just a small thought, but it keeps me going such a long way.

I know everyone does this, but I think I do this more than most people: I like to think back to a month, a few months, a year or even a couple of years, and think about how different I used to be. I change my appearance a lot, my style, but more importantly I had different views on everything. My morals would change and my views on the world. The things that are important to me would change. My friends would change and what I look for in my friends changed too. It's crazy! As much as sometimes I would change in a negative way, I think all in all I'm becoming such a better person. I try to inspire a lot of my friends to keep moving forward and do the same. I guess sometimes people just want to stay the wreck they are. I just wonder how long they can tolerate their lifestyle.

One thing's for sure: we are not made to be a certain person. We aren't genetically programmed to be a certain person. We all start off as an innocent child, a lump of clay. Who we decide to be in the end is entirely up to us. I don't believe that all of us will have the willpower to be great people, in which case, I'd like to stick to those people who will keep me going in the right direction.
(0) comments
Add Comment
Anonymous guest, why not register, or login now.



- BACK TO BLOG -