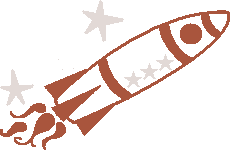 Penelope
About
Today I am 19 and female. I'm one of those people who never gets bored. Trust me, it's not as good as it sounds.
Mood
Links
Profile - Friends

Player
Aug 26th, 2009 5:32 pm - Subscribe
Don't be alarmed.
I'm really excited that my chameleon finally laid her
eggs
, around 54. That's a lot. It's weird how all of those fit in her. I hope she'll be okay, because seriously, having this pet gives me some sort of hope whenever I feel like giving up. I like having daily responsibilities because they help remind me that it's not always about me. I feel like I'm constantly discovering that I'm really selfish but I don't even see it. I always remind myself of the time Earl said that I only think about myself, and I was so shocked that I asked another friend (can't remember who now) and they replied saying "kind of, yeah". So I tried to think back to what I was like around Earl, and I realized I'm still the same. I do care about others, I really do.. I guess they just don't really know it. I wish I was different.
Ugh, I just found out that rat's been chewing on the phone cable that connects my internet to the phone jack. My internet is bad enough as it is, give me a break.
Man oh man oh man. We finally had a show around here, and I've missed those things so much. It wasn't exactly the same feeling though, because of course all the old show kids weren't there, and the ones that were seemed to have adapted into new groups. There were a lot more groups this time. It was kind of what was stopping me from talking to the people I knew. Nonetheless, it was still great and although I know it'll never be the same as it used to be, at least there's some hope.
Me and Allie had a sleepover last night and it was great! I usually don't have sleepovers with anyone other than Jen because I don't mind being without makeup around her, but I wasn't gonna let that stop me. Fuck whatever I look like - if I wanna have fun, I'll have it. We played pool and made a bet that the loser has to eat something gross. I don't know how this happened.. but I lost. I know, I was thinking,
Wtf! She doesn't even know how to hold it right!
Ahaha, well it was all chance. I ended up having to eat something called shrimp fry, which smelled absolutely horrible and might have been expired. It tasted like super salt and dead fish bodies. We didn't go to sleep until past 4.. which isn't so bad for a girls' sleepover. It's too bad Becky missed out though.
(0) comments
Add Comment
Anonymous guest, why not register, or login now.



- BACK TO BLOG -