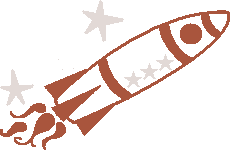 Penelope
About
Today I am 19 and female. I'm one of those people who never gets bored. Trust me, it's not as good as it sounds.
Mood
Links
Profile - Friends

Player
Oct 3rd, 2009 5:20 am - Subscribe
Fog Monsters
Man, what a night! My first time going to the Keltic on a friday night... it was fucking amazing. I went there with Kevin, and right as we were walking in I saw some friends who were leaving to drink a little, and then they returned after a while. Anyways, Kevin paid for all my drinks again! I honestly insisted lots of times that I can pay for them because he paid for me last time. I felt kinda bad, but at least I know that the next time he's not getting away with it.
I love the feeling, when people that never really spoke to me or liked me before, actually start talking to me and asking to hang out and all. It gives me the impression that I really have changed. :)
Oh my god, 4 guys grabbed my ass last night! They were all friends of course, but still. Actually, I think there was 5. I believe it was Kevin, Douglas, Timmy, Alex, and then Danny did it just to be trendy. Haha it was pretty funny though, but definitely not cool of them!
Kevin ended up asking Douggie to walk me home later on. So afterward, we were in a small group that consisted of me, Danny, Douggie, Bilal and some 27-year-old guy whose name I forget. For some strange reason, they decided they wanted to hog Kyle (I'm thinking that was his name so I'll call him that) and have conversations with him, so they completely shut me and Danny out and went around a corner to talk. They even told us they will be right back, but I was so pissed, I was like "Danny, let's just ditch them." He didn't seem as mad as I was, but he agreed to leave and we went to talk to some other people for a while. When we went around the corner some 25 minutes later, the three of them were still there talking. I was so angry at this point. They were still shutting us out even after that, so I just took Danny and asked him if he could walk me home instead. I was actually kind of glad because the walk home was pretty funny since Alex and his friend walked with us for a few minutes. Alex was so fucked up! it was soooooo funny, hahaha. After me and Danny started walking, we saw that the fog looked really good with the sky. I took a picture of it, and I showed him the photo on my cellphone for a few seconds. When we looked up again, there was so much more fog! It tripped us out so bad. Turns out there was this huuuuuge fog cloud, which I called the
fog monster
, who was just traveling down the road. It looked amazing, like something out of a movie - just like in
The Mist
. Me and Danny ended up having some long awesome conversations. He seemed so smart with his ideas!
When I got home, I went online for a little bit and Douggie called me asking about Danny. What a douchebag, he asked why I left and I told him because I was mad at him, and of course he doesn't give a flying fuck.
After attempting to fall asleep, I stared getting really really cold so I got up to get a blanket and socks and decided that while I'm out of bed, I'll reply to a facebook message I was thinking of replying to. When I sat down, I got a phone call. It's strange since my phone is on silent so I can only see on the phone if somebody is calling me - he had good timing. It was Bilal, and he was walking home and wanted to talk to someone while walking home so I did. I was really tired and still thought it was a little weird, but so did he. Oh well, I didn't mind.
Oh yeah, I wanted to mention some things Jarett said to me also, but I think I'll just keep those in my mind for now.
I had a great night. :) ♥
(0) comments
Add Comment
Anonymous guest, why not register, or login now.



- BACK TO BLOG -