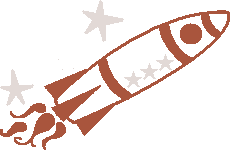 Penelope
About
Today I am 19 and female. I'm one of those people who never gets bored. Trust me, it's not as good as it sounds.
Mood
Links
Profile - Friends

Player
Jan 2nd, 2010 4:27 pm - Subscribe
Frostbitten toes.
Popcorn that expired in 2007 and dead sea horses.

I take everything for granted. As much as I've realized the insignificance of our short lives, I still can't get myself to enjoy all my moments. I'm probably the biggest wreck I've been in a long while, but at the same time I can also get more ambitious than I've ever been. I noticed I get worse as time goes on, and I sure as fuck can't wait to see what the fuck happens to me within the next year or two. It's like, when we're little we live in a thousand different worlds and it's okay. We're fine where we are, discoveries have yet to be made. Once we start growing up, learning things, experiencing things... all these worlds start imploding until they all crash into each other.

I think mine are headed for impact real soon.

I don't know what I want out of life anymore. I'm interested in so many things, but I still haven't found anything I'm good at. Could I ever be good at anything? Arts make good hobbies, but I don't see myself making any money out of it.

I think I'm just stuck. I don't know what to do to make this feeling go away. Right now, I just wanna be like them.
(0) comments
Add Comment
Anonymous guest, why not register, or login now.



- BACK TO BLOG -