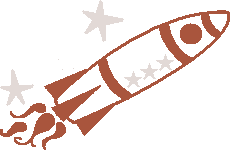 Penelope
About
Today I am 19 and female. I'm one of those people who never gets bored. Trust me, it's not as good as it sounds.
Mood
Links
Profile - Friends

Player
Jan 11th, 2010 10:42 am - Subscribe
Futues.
I feel really good right now. I finally finished painting my room, I don't even know how long it took but I'm guessing a week or so. I feel more comfortable now, and oh yeah, my room looks amazing! Everybody loves it.

I've also been learning to deal with feelings better. I realized that certain things people do would always make me feel a certain way and react a certain way. I think Jamie's note about "scripts" has made me more aware of this. I realized one of the scripts I'm stuck in. It has to do with sexual activities and how I used to get pressured into doing them a lot. I guess because of that, I feel that way sometimes with Kevin, and it makes me wanna push him away. I realized that's not really how I should deal with this anymore. I think I can overcome everything and find out the things I like to do and the things I don't like to do.
(0) comments
Add Comment
Anonymous guest, why not register, or login now.



- BACK TO BLOG -