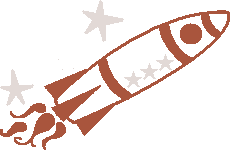 Penelope
About
Today I am 19 and female. I'm one of those people who never gets bored. Trust me, it's not as good as it sounds.
Mood
Links
Profile - Friends

Player
Feb 6th, 2010 4:04 pm - Subscribe
Futures!
Yesterday Kevin and I went skating at Gage Park again. It was fun except it was a little colder this time and Kevin's feet were hurting so we didn't skate as long as we usually do. Afterward, Kevin, Cody, Matt and I all went to Laser Quest. They all got higher scores than me, and Kevin even came in 4th and I came in 11th. After that we went to Putting Edge to play some glow-in-the-dark golf. That was really fun and of course I got the worst score again, but I think I was the only one who got a hole-in-one one time. We wanted to chill at the Keltic for a little bit after that but there was a giant line-up outside of it, so Kevin and I went back home. We played a few games of chess and I lost them all! I'm so bad at the game. I remember being good way back but now I just plain out suck. Now I have to mission all the way to work to check my schedule to see if I work tomorrow. If I were more responsible I would also buy crickets for Story because she hasn't had them in about 2 days or so.

In my dream Kevin broke up with me. Lamesies. We're always arguing anyways. If I'm not mad at him for something, then he's mad at me.
(0) comments
Add Comment
Anonymous guest, why not register, or login now.



- BACK TO BLOG -