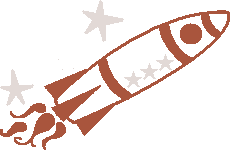 Penelope
About
Today I am 19 and female. I'm one of those people who never gets bored. Trust me, it's not as good as it sounds.
Mood
Links
Profile - Friends

Player
Nov 23rd, 2009 12:31 am - Subscribe
Human again.
I should be getting ready for work but I had an eventful weekend. I'll start with the most amazing part: Kevin. I know I've probably written about being abstinent, but all these feelings made me realize that everything's fine. It was great, and for the first time in my life, I felt amazing after sex. I was always so against it, and thought to myself.. Relationships are about relating with a person, getting to know them and caring about them... not about sexual activity. It's so weird, but I guess I never really thought I'd find somebody who would make me feel this way - make me feel like I want to be intimate with them, make me feel like I want to be everything with them.

Those other boys only ever made it worse for me. Boys who try to sleep with you out of the blue, when you show no interest, and outside of a relationship. Ah.. I don't even want to think about the past anymore. The present is such a comfortable place right now. :)

I'm heading out to work soon, I'll finish writing when I get back.

------------------------------------

Alright, well aside from having an amazing day/sleepover with Kev, I was late for Allie's birthday party by like an hour and I haven't even made her gift yet. Things got stolen from her house and I feel bad because a part of me thinks it might have been somebody that I know. People are really disappointing sometimes...

The No Frills Christmas Party was pretty sick! The food was decent, and at first I didn't dance with the others. I ended up getting some drinks and felt a little better, and danced away. I'd completely forgotten how much I love to dance! I really need to go clubbing finally.

Anyways, I'm stressed because of packing and having no time for myself. It's like, a whole bunch of feelings molded into one big feeling... and it like paralyzes me in laziness and I can't get myself to do anything anymore. I don't know how to fix that yet.
(0) comments
Add Comment
Anonymous guest, why not register, or login now.



- BACK TO BLOG -