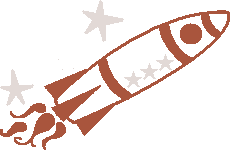 Penelope
About
Today I am 19 and female. I'm one of those people who never gets bored. Trust me, it's not as good as it sounds.
Mood
Links
Profile - Friends

Player
Sep 3rd, 2009 4:41 pm - Subscribe
I would find a way without you.
I'm really excited. I have so many ideas for things to do with photography. They're all just floating around in my mind so I really have to write them down soon before they disappear into space.
I was just sitting here at my desk and my leg looked like it was made from rubber so I took a
photo
. Haha, I kinda like it.
Anyways, I'm getting really excited for my 19th. I love new beginnings. I really wanna meet new people and learn new things and go new places. I'm terrible at keeping friends, but I know this year will be different because it's just a whole different year. Not only will I be 19 and out of school, but I'm going to have more time to improve myself and be a better person towards others. I'm working on being more selfless. That's my top priority right now. Let's see how well this goes.
PICNIC TOMORROW! I need to get out more. :)
(0) comments
Add Comment
Anonymous guest, why not register, or login now.



- BACK TO BLOG -