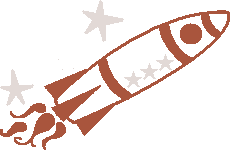 Penelope
About
Today I am 19 and female. I'm one of those people who never gets bored. Trust me, it's not as good as it sounds.
Mood
Links
Profile - Friends

Player
Oct 13th, 2009 5:09 pm - Subscribe
I'm pissed.
I don't even care anymore, I really don't. I don't care if I'm going to sound like a huge bitch. I don't even know where to begin, Edgar. Tonight I find out you've showed somebody else a blog entry of mine. Do you not have any respect for other people's privacy? That's not the worst part - you did it to get Aislinn angry at Bilal. How fucking malicious are you? Why don't you want them to be happy together? Is it because you wanna get with her, you wanna fuck her, like you do every girl? You're even aware that I'm already with a boy, and that Bilal holding my hand didn't mean anything at all. How dense can you possibly be? I bet a child would act more mature in a situation like this. Do you just keep jumping from girl to girl right after each one rejects you? Because that is all people see from you. Yes, people, your other friends. Everyone fucking sees how desperate and obsessed you are. Where are you own friends? Everybody keeps introducing you to their friends - heck, I think every friend I know you have right now is a result of Christina isn't it? How come you've never introduced any of us to your friends? Do you even have any? Or do you ruin it all like you are with everybody here?

Oh and this is a good one. I confront you about exposing my blog and you reply with an "I don't know what you're talking about." How old are you, 10? It's bad enough you don't act your age, but you really don't even act OUR age, us, the younger people you always hang out with and always try to get with. It's only a matter of time before you piss everyone else off.

P.S. Where did I talk to you like I was your friend? I think you're a little confused.