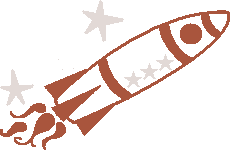 Penelope
About
Today I am 19 and female. I'm one of those people who never gets bored. Trust me, it's not as good as it sounds.
Mood
Links
Profile - Friends

Player
Jan 30th, 2010 1:36 pm - Subscribe
La vie.
I really hate how I take my life for granted a lot.

I have everything! I'm alive, healthy enough to function, have a home, a family, a job, a boyfriend, a photo camera and ambition. I don't need anything else, really. There are people out there who don't have almost anything, not even their health. I don't know why I get caught up with buying things or trying to look pretty. It's a huge waste of time and I know that.

I need to focus less on my appearance and the materialistic things that I own, and focus more on who I am and who I want to be. I don't need iphones and expensive makeup and designer clothing. Those types of things only make me happy for a day or so... I realized lately that I'm the most happy when I'm doing my own stuff, my own hobbies, artsy stuff, reading books, adventuring...

I just remembered that list I made of things to accomplish for 09/10. I haven't looked at it in a while since I've been making new lists everywhere! I think it's time to combine all my lists and make a giant to-do list and do amazing things!

I'm excited. Anyways, I want to start by signing up for the Mississauga Marathon! I've wanted to run a marathon for a long time.
(0) comments
Add Comment
Anonymous guest, why not register, or login now.



- BACK TO BLOG -