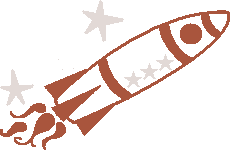 Penelope
About
Today I am 19 and female. I'm one of those people who never gets bored. Trust me, it's not as good as it sounds.
Mood
Links
Profile - Friends

Player
Sep 21st, 2009 3:39 pm - Subscribe
Letters to myself.
Dear Nofrills,

GIVE ME MORNING SHIFTS GOD DAMNIT. And my last paycheck please. It feels sad to be broke.

Dear Bilal,

..you're really annoying and as much as I thought I could handle being around you for a little while that night of the party, you completely ruined it with your pathetic little "where are my mittens" act. I recall you doing the same thing with Christina asking her for your glasses. Guess what? You're not cool! You're a pothead and you're selfish, so I hope you fuck off forever.

Dear Adam,

I can't stand seeing your name on my MSN list so I'm removing it. Every time I think about you it makes me wanna throw up. You're a sick bastard and you have no respect for girls, at all. All you care about is your fucking penis. You were completely wrong about everything.. sex isn't meaningless. Sex initially has a purpose and I'm not going to let morons like you try to prove me wrong and make me think that sex is something you just do with anyone whenever you want to. I hope you catch Aids soon if you haven't yet... I'd love to see where you wind up in the future. I feel bad for myself that I couldn't stick up for what's right and kick you in the fucking balls. I hope to see your face around here again, so that I can slap you hard across it.

--------------------------

I wish I could move on for good and stop going back to the past. I could be so much better than this.
(0) comments
Add Comment
Anonymous guest, why not register, or login now.



- BACK TO BLOG -