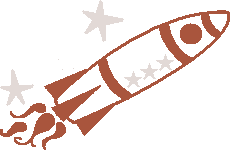 Penelope
About
Today I am 19 and female. I'm one of those people who never gets bored. Trust me, it's not as good as it sounds.
Mood
Links
Profile - Friends

Player
Dec 3rd, 2009 5:32 pm - Subscribe
Marijuana. and butterflies.
I really hate the feeling of being high. I think I'd rather be drunk. Most of all, I like being sober. I like having a proper sense of time and a working memory. I like being able to feel everything and having the ability to think the thoughts I want to think. I like to think thoughts. I think one of the main reasons I hate weed is having to give up my thoughts. I'd have to say that what goes on in my mind is probably the most important thing to me. Why would I want to dull my mind by smoking weed? If anything, I want to live even more, and try to be even more productive with my ways of thinking. I don't think turning to drugs and things of that sort is going to get me anywhere in life. Either way, I'm still falling behind, and I still have to figure out how to spend my time a little more wisely. I guess that's my top priority in life right now - still trying to better myself. :)

I guess I shouldn't let it bother me so much if the people I care about want to live their life in other ways. Everyone has different dreams and goals, and some people don't have any at all and just turn to other things in life. Even if some of us end up really successful and others not, what really matters is the entirety of the life we lived and whether or not we got what we personally wanted. Some people just want to enjoy every day and even if that gets them nowhere in life, I'm sure they'll happy in life. I know I start a lot of arguments with Kevin, but I do like how he's different than I am. I like the butterflies, and I even liked that strange feeling I get when his eyes turn red. I like how he can say something slightly offensive to me and it burns a giant hole through my body. I like how even when I go a little crazy and push him away, I just end up crying because I know I don't want to lose him, I just really like hurting. I've always been that way, maybe that's something I can't change.

I miss cuddling with Kevin.
(0) comments
Add Comment
Anonymous guest, why not register, or login now.



- BACK TO BLOG -