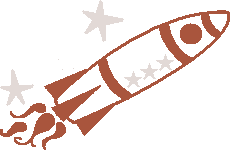 Penelope
About
Today I am 19 and female. I'm one of those people who never gets bored. Trust me, it's not as good as it sounds.
Mood
Links
Profile - Friends

Player
Sep 26th, 2009 7:17 pm - Subscribe
"massive two shits!"
I had such a good night! I went to visit Kevin and it was awesome. He looks the same still, but it was different from all our hangouts. A couple of years ago when we first started talking, it was mostly pathetic conversations such as sexual fantasies. Then the next year or so we would still talk a lot about sex, but in a more mature way I guess. Tonight, I don't think we talked about sex at all - completely. It's great. I feel like we're both different people, and I feel so good about myself that he still likes me even though I'm totally not as cute as I used to be. We went to an Irish restaurant/bar and ate some good food. After, we went to another bar (it was 21+ but they let us in anyways) and played some pool. I won two out of the four games! I was so fucking good, by luck of course. After that, some of his friends picked us up and then we went to Boston Pizza. The whole night I didn't drink any alcohol, although I didn't feel completely sober in the end, probably just the rush and mood of the night though.

I was worrying about bus times to get home, because I didn't know if the 2 would be running at like 1:30 a.m.! I was hoping Andrew could pick me up from Shoppers World... but he offered to pick me up from where I was already at. I was pretty surprised.. me and Andrew don't really hang out at all anymore, but he still did this for me. We decided we're going to have a pool night sometime soon. :)

-----------

Edit: Oh and about the blog title... well basically, that's kind of the way that Kevin attempted to pronounce Massachusetts. It was cute though.
(0) comments
Add Comment
Anonymous guest, why not register, or login now.



- BACK TO BLOG -