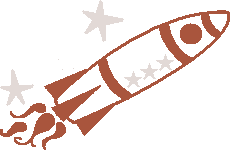 Penelope
About
Today I am 19 and female. I'm one of those people who never gets bored. Trust me, it's not as good as it sounds.
Mood
Links
Profile - Friends

Player
Oct 20th, 2009 4:55 pm - Subscribe
Mein Kampf
I feel absolutely great right now. I'm slowly getting back on track. I realized that ever since me and Kevin started seeing each other, I have absolutely no time between him, work, and sleep to do all the things I like to. ...and there are a LOT of things I like to do, or simply have to do such as cleaning and taking care of my pets. I feel a little less stressed now and started being more productive.

Today I watched some new make-up tutorials from Michelle Phan's youtube channel. I want to try out a few of them. I'm really sick of having the same make-up routine every day - it's boring. The thing is, whenever I try something new, I really hate it and I feel like I look uglier than with my usual makeup. So, I end up removing it and just doing my usual. Maybe I need some more colours, so I think I'll try something new tomorrow. I also got inspired from one of her videos to curl my hair when it's damp. I'm trying it out right now! I hope it works nicely.. it would beat buying that $100 hair curling stick I've been thinking of purchasing.

Today I also got inspired to eat healthier, mostly to improve the look of my skin. I've always wanted perfect skin but never tried my best to get it. I have a list of some things I want to start eating more, or new things to try. I'm kind of excited, except I don't want to spend the extra money. Now I'm going to have to start using my money more wisely again.

At work we have a few pop machines near the lanes. One of them is PC pop for just 25 cents. Today a lady put in a quarter and pop just wouldn't stop dispensing! It was awesome. She only took one and told a cashier about the problem. I'd probably take a few, haha! I hope that doesn't make me a bad person.

I feel so good about my friends (or lack of!). I've lost so many friends or just stopped seeing them, but it's done me so much good in most cases. I don't need a lot of friends, I never wanted a lot of friends. Lately I've been sticking to just a few people and it's so much better. Having a few close friends beats having a million friends who you can't even trust.

Tomorrow I get to hold hands with a really cute boy. Could life get any more content?
(0) comments
Add Comment
Anonymous guest, why not register, or login now.



- BACK TO BLOG -