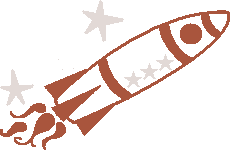 Penelope
About
Today I am 19 and female. I'm one of those people who never gets bored. Trust me, it's not as good as it sounds.
Mood
Links
Profile - Friends

Player
Jan 23rd, 2010 11:48 pm - Subscribe
Morality.
I don't really know what to write in here exactly.
I had an amazing time skating again. I made some girl fall, but she deserved it because she was "learning" or something except she was moving her feet 2 cm per minute. Kevin and I went around the rink pleeenty of times before she went around it once.

Anyways, keltic was amazing as usual because I always find people there that I know - oh and I was kind of drunk. I liked the fact that both of Kevin's friends really liked me! One of them is also in Humber so I'll have a school buddy.

Kevin and I got into a huge argument because he told me about his friend cheating on his girlfriend (which I knew) and so I told her the next day. Instead of being mature and telling her what happened, he denied it. Apparently he hates me, and apparently it ruined things between him and Kevin, and of course it ruined things between Kevin and I. They made the biggest deal out of it ever, seriously. It was so dramatic you'd think they were a bunch of girls.

Anyways, the point is I did what I expected to be done to me. If I got cheated on, I would like to find out as soon as possible - doesn't matter from who.

If TJ thinks it's perfectly okay to cheat and lie, then he should expect bad things to happen to him in return. Instead of bitching for hours about how I passed on some true information to someone, he should probably stop and think about the fucking shit he did himself.

I never tell secrets or important information, but this wasn't a secret and it was just wrong. If I hadn't told, he'd probably go back to his girlfriend and fuck her that night. That's disgusting. She wouldn't even know she was getting his ex's germs! It scares me thinking about Kevin cheating.

Anyways, this situation is immature and ridiculous. I don't mind if Kevin doesn't tell me anything anymore, but I'm not going to stop sticking up for what's right. That girl deserved to know what was going on right away.

This had nothing to do with whether or not is was "my business". If I found out somebody had a weapon on them and might hurt someone else, I would definitely tell someone also. I would do the same in plenty of situations. I may not be saving people's lives, but I might be saving people from getting physically hurt, emotionally hurt, lied to, etc. etc.

It may have upset TJ, but maybe he shouldn't have done stupid things without considering that there might be consequences. And after that, he should fucking accept what he did and that this mess started with him.

Sometimes I wish the people around me were better people. It might be one of the reasons why I'm always getting rid of old friends and looking for new ones. I want to be a good person and I want to be around good people.

I'm not going to lie, this whole ordeal made me question my relationship with Kevin and I guess I was considering a break up.

I guess I don't really know what I really want.

I know it can't be wrong if he still gives me butterflies, but our differences are here to stay.
(0) comments
Add Comment
Anonymous guest, why not register, or login now.



- BACK TO BLOG -