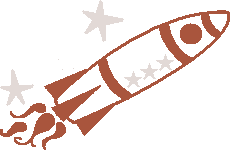 Penelope
About
Today I am 19 and female. I'm one of those people who never gets bored. Trust me, it's not as good as it sounds.
Mood
Links
Profile - Friends

Player
Nov 8th, 2009 5:21 am - Subscribe
Moving alcoholic stars.
Last night was really different. When we were sitting around the fireplace and listening to Idioteque, and everybody was telling us what they thought of when they heard the song, I realized how we're all stuck in our own little worlds.

...and it's okay. I'm happy being an astronaut, and they're happy being whatever they happen to be. Just because I don't like their views, doesn't mean they're not happy too. I'm starting to like being different from everybody. Sometimes I kind of feel... lucky. I don't need anybody out there to see what I see, and think what I think, and be what I'm like. I don't know why it always bothers me that I can't find anybody like me. I wish it didn't...

Everything's fine..
(0) comments
Add Comment
Anonymous guest, why not register, or login now.



- BACK TO BLOG -