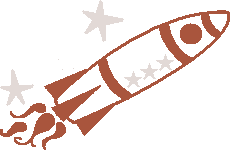 Penelope
About
Today I am 19 and female. I'm one of those people who never gets bored. Trust me, it's not as good as it sounds.
Mood
Links
Profile - Friends

Player
Sep 22nd, 2009 5:51 pm - Subscribe
My food's in the laundry, getting washed.
I can't sleep again. It's becoming more frequent. The truth is, I'm just so anxious for a new day and I start thinking about all the things I could do tomorrow, or the day after, or in a year, or in 10 years. I always think so much, it's nuts. I almost wish we didn't need to sleep. That would give me so much more time in life. Sometimes I'm even afraid to fall asleep because I fear I might not wake up.. it's worse because, when you're falling asleep, you're constantly thinking about all these things you want to accomplish in life.. and that's one of the reasons that dying in your sleep is absolutely terrifying to me. I still haven't really decided what the best way for a person to die would be. It's strange how I think so much about death, but I'm also such a big fan of life. Everything is always two opposite extremes with me. I wonder how many other people are like that..
(0) comments
Add Comment
Anonymous guest, why not register, or login now.



- BACK TO BLOG -