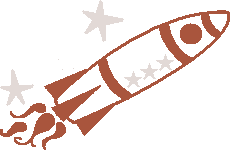 Penelope
About
Today I am 19 and female. I'm one of those people who never gets bored. Trust me, it's not as good as it sounds.
Mood
Links
Profile - Friends

Player
Nov 3rd, 2009 4:56 am - Subscribe
My own happiness.
Today, the sun shines and makes my pupils shrink. The outdoors tell me that small pupils result in smiles. The television tells me that smiles can be collected and exchanged for success. Twenty smiles for ten minutes. My books tells me that success means accomplishing your own expectations. My mind tells me that I have no expectations, every minute I breathe is successful in being alive and free. The world tells me that freedom is happiness.

What does happiness mean?
It means whatever I'd like it to.

It means being on this earth, feeling warm, fighting hunger, seeing great skies, hearing birds fly, having a hand to hold, expressing your mind, laughing, sleeping, dancing...

...or just sitting here.
I'm happy just sitting here.
That's all it takes.
(0) comments
Add Comment
Anonymous guest, why not register, or login now.



- BACK TO BLOG -