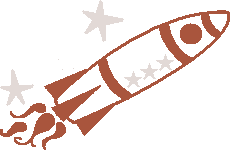 Penelope
About
Today I am 19 and female. I'm one of those people who never gets bored. Trust me, it's not as good as it sounds.
Mood
Links
Profile - Friends

Player
Jan 22nd, 2010 8:29 am - Subscribe
The past.
I'm absolutely fine.

The sunshine is making me even more excited.

The past is just as important as the future, except the past helps me make my future even better.

No, I'm not saying that I'm ashamed of who I used to be, and I'm not saying I regret the things I did... but maybe I should have done a little more.

Either way, it's okay. I have ambitions now, and it's better late than never. I have plenty of time to do the things I want.

I can't decide who I am right now! I can't figure out if I still like parties, or my old friends, or the things I used to do. I feel like my old friends haven't changed at all. I don't mean that in a bad way, because all my friends are great... but all the parties were always the same thing time after time. I'm turning 20 this year, I think I'm allowed to have more mature get-togethers with my friends now. I'm tired of drunks and sluts and people hooking up all around me and everybody discussing stupid, pointless things all the time!

Can we have some smarter parties now!?

(0) comments
Add Comment
Anonymous guest, why not register, or login now.



- BACK TO BLOG -