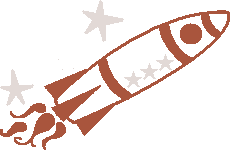 Penelope
About
Today I am 19 and female. I'm one of those people who never gets bored. Trust me, it's not as good as it sounds.
Mood
Links
Profile - Friends

Player
Sep 2nd, 2009 4:53 pm - Subscribe
People say it makes me look younger.
I just love being alone. I love being free, me myself and I, not having to worry about what someone else expects of me. This life is short and it's mine. I don't want anymore obstacles and distractions. I'm always going to give in to those strange feelings I always crave. It's not that I truly enjoy being emotionally hurt by others, but it's kind of like it's more than just a feeling. It takes me places and makes me realize that feelings can be as meaningful and as meaningless as you please. You can shut them out or embrace them. You can dim them out or dissect them. ...and you can do whatever you'd like with feelings, but the reality is that there's a lot more to life.

Fuck you feelings, I have journeys ahead of me.
(0) comments
Add Comment
Anonymous guest, why not register, or login now.



- BACK TO BLOG -