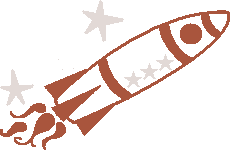 Penelope
About
Today I am 19 and female. I'm one of those people who never gets bored. Trust me, it's not as good as it sounds.
Mood
Links
Profile - Friends

Player
Nov 17th, 2009 4:47 pm - Subscribe
Self-War.
I never thought that being with someone else would be the key that would help me realize how extremely fucked up my thoughts have become. I've become something short of human - all these people, spiders, have influenced my mind and shaped me so negatively, pushed me into these webs and I'm so trapped. So heavily trapped in this state of mind.

I'll do what it takes to make you happy.

..even if it means fighting myself.
(0) comments
Nov 16th, 2009 4:05 pm - Subscribe
The present.
t h e &nbsp p a s t
i s
t h e &nbsp pa s t

(0) comments
Nov 15th, 2009 3:35 am - Subscribe
Well.
Waterloo feels weird,
but for some reason helped me think new thoughts.
(0) comments
Nov 11th, 2009 4:22 pm - Subscribe
I suck.
I ruined my excitement for this weekend.
I don't even feel like moving much.
Nice one, brain. Nice one.
(0) comments
Nov 10th, 2009 1:07 pm - Subscribe
Conversations.
I feel so good. If all these people out there like who I am, then I must be doing something right! Don't give up.
(1) comments
Nov 9th, 2009 6:24 pm - Subscribe
Just life.
I feel fine right now. Kevin and I are cute, even our arguments are a certain level of cute. I'm excited for this weekend! I also realized how much I miss having a lot of friends. I miss meeting new people and feeling liked. I should find a new group of friends, people to keep me in the right direction moving forward.

Also.. I think being in a relationship makes me a lot more attractive. Although I realized, as I get older, more and more boys seem to like me. Must be my upgraded personality. I think I've changed myself.. but I have a lot more to go. ...and I still have to work on this posture.
(0) comments
Nov 8th, 2009 6:43 pm - Subscribe
Two legs.
Life is like driving a car, except there's no reverse.

Sometimes we run out of gas.

Sometimes those are my favourite times.

(0) comments
Nov 8th, 2009 5:21 am - Subscribe
Moving alcoholic stars.
Last night was really different. When we were sitting around the fireplace and listening to Idioteque, and everybody was telling us what they thought of when they heard the song, I realized how we're all stuck in our own little worlds.

...and it's okay. I'm happy being an astronaut, and they're happy being whatever they happen to be. Just because I don't like their views, doesn't mean they're not happy too. I'm starting to like being different from everybody. Sometimes I kind of feel... lucky. I don't need anybody out there to see what I see, and think what I think, and be what I'm like. I don't know why it always bothers me that I can't find anybody like me. I wish it didn't...

Everything's fine..
(0) comments
Nov 7th, 2009 5:40 am - Subscribe
Ugh..
My hips are painted with emotions that mirror what I am inside.
(2) comments
Nov 6th, 2009 5:17 pm - Subscribe
This night.
It's one of those night where I wonder..
"where the fuck did my razor blades go?"

Edit: I'm okay now.
(0) comments
Nov 5th, 2009 4:44 pm - Subscribe
Downfall resurfaced.
And even when I hate myself the most, I'll always be the one to accept myself... even if no one else does. You're right, we all have qualities that are just part of who we are and we'll always be that way. This is mine. I'll always be alone.


Edit: No.. maybe you're wrong. I know I can do better than this. I can get get rid of these habits, these leeches.

Edit: I miss you.
(0) comments

Nov 4th, 2009 5:30 pm - Subscribe

Yes.

a R t A r T
A r T a R t
a R t A r T



I've come to accept that art is something I like and I'm not going to keep ignoring it, I'm going to embrace it and see where it takes me.

P.S. I'm happy.

(0) comments

Nov 4th, 2009 12:43 pm - Subscribe

Lyrics #2

I'll be the one to keep you,
keep you at your best.
I'll be the one to keep you,
one disaster less.

(1) comments

Nov 3rd, 2009 5:46 pm - Subscribe

I want..

I want to be a good person.

(0) comments

Nov 3rd, 2009 4:56 am - Subscribe

My own happiness.

Today, the sun shines and makes my pupils shrink. The outdoors tell me that small pupils result in smiles. The television tells me that smiles can be collected and exchanged for success. Twenty smiles for ten minutes. My books tells me that success means accomplishing your own expectations. My mind tells me that I have no expectations, every minute I breathe is successful in being alive and free. The world tells me that freedom is happiness.

What does happiness mean?
It means whatever I'd like it to.

It means being on this earth, feeling warm, fighting hunger, seeing great skies, hearing birds fly, having a hand to hold, expressing your mind, laughing, sleeping, dancing...

...or just sitting here.
I'm happy just sitting here.
That's all it takes.

(0) comments

Nov 2nd, 2009 5:17 pm - Subscribe

Insides.

talent
comes
in
seeds

(0) comments

Nov 1st, 2009 12:45 pm - Subscribe

Lyrics #1


snow falls in silence and covers the green
still you can see where the birds have been
hungry, but alive and free
waiting


(0) comments

Nov 1st, 2009 11:19 am - Subscribe

I don't know.

You could be someone so great,

..but it's almost as if you don't take in anything that's said to you. It's like, you have this shield around who you are and you won't accept new thoughts, ideas and improvements. You don't seem to reflect on the things I say. I don't get how anybody could be that way.

I have a feeling I'm not the only one whose words you throw away.

(0) comments

Oct 31st, 2009 12:18 am - Subscribe

Memo #4

If only you knew.

(0) comments

Oct 30th, 2009 5:34 pm - Subscribe

Seven ropes.

sharing is caring
but wanting is taunting
and time will still climb,
so have you, i'll have to.
you'll be just for me,
because sharing means killing
times that could have been mine, ...i'm willing.
but i think i deserve this one thing.


(0) comments

Oct 30th, 2009 5:25 pm - Subscribe

The Movie Theatre

these thoughts cycle:
recycled thoughts, (trigger things)
(they) recycle inside (again and again)
and they're stuck in a cycle
of recycling (emotions)
in cycles.
until the mind dies.

(0) comments

Oct 29th, 2009 5:24 pm - Subscribe

Bridges of meteors.

Today was a GREAT day, until I told Kevin what Douglas did on Saturday. That got him pretty angry.. I really don't like anger.

Jamie likes my grafitti project! I'm definitley not going to give up. I don't know why I let people bring me down if they don't like my stuff. If you think about it, even things that many people like the most in the world, are hated by other people out there. It happens with everything, foods, movies, celebrities. Who cares if people hate my stuff? I love it so much...

:) I hope work is gonna go well tomorrow.

(0) comments

Oct 28th, 2009 4:23 pm - Subscribe

Memo #3

Tonight I realize the countless times that I've thought to myself...
I'm so hopeless.

(0) comments

Oct 27th, 2009 4:47 pm - Subscribe

Loose papers.

I can't take this!!
I don't want a social life until I sort out my brain and organize my chaotic life that's completely drowning in ideas and plans.

Of course Kevin is an exception.

(0) comments

Oct 26th, 2009 5:03 pm - Subscribe

Angry uterus.

Cramps are attacking my uterus but I feel good nonetheless. I miss Kevin and my brain can be compared to scrambled eggs, but there's enough time to fix everything. I have so much I need to do, so much I want to do.. as overwhelming as it is, I'm really glad that I'm doing too many things rather than nothing at all. I think what I need is just some organization, healthier food intake, a little more exercise and positive friends.

I'm considering getting a scrapbook. Every day I write all these notes and ideas, plans and doodles all over loose pieces of paper on my desk. They're piling up! Maybe I should take advantage of being so full of hopes, ideas and ambitions. If Kevin were closer, I'd feel more relaxed about everything, but it's so hard on my own. I'm also stressed out - we have to start packing soon, but I really wanted to do grafitti around this area. Halloween is in a few days and I don't think I'll have time to finish a costume. I have library books out and a nove I started reading and I have little time to read them. I just can't wait until this next month is over and then I'll be able to breathe easier.

I'm planning on sticking to - or meeting - better friends who will keep me on track. Of course, I already have a few of those which I love, but for some reason Dominique inspires me to keep trying to accomplish things every day. I want to make a group of friends where everybody keeps each other going. I might have to reach out more than usual for this one.

(0) comments

Oct 25th, 2009 6:00 pm - Subscribe

Animals without purpose.

I have so much on my mind. There's so much I have to do that I know don't where to begin and I don't end up doing anything sometimes. I wish I could organize my thoughts.. but I can't.

Today I visited Jenni and her new house. We explored the paths behind the houses and ended up at this path with scattered animal parts, legs and heads. It was very creepy, I couldn't even tell what they were. There was one that looked like a donkey's head, and another one that was much bigger which I couldn't figure out what it was, Jenni says it was a cow's head. Anyways, I took some disturbing photos of it , but I don't think I'm going to put it on my photo site! Although I got some other good shots that I liked today. I've also been getting compliments on my photos.. and it helps me not think about giving this up.

But seriously, I really wish my mind could just relax. I think it's getting worse.

(0) comments

Oct 24th, 2009 10:04 pm - Subscribe

Bruised thighs.

I'm not doing so well anymore. The more I climb, the more I fall. I'm better off being what I used to be.

(0) comments

Oct 23rd, 2009 3:11 pm - Subscribe

Memo #2

Maybe, just maybe the reason that I keep eating and eating is because I'm stressed?

(0) comments

Oct 23rd, 2009 10:34 am - Subscribe

Wow.

You're so childish.
I think way back, you would show your amazing side 90% of the time.
I think now, you've almost destroyed it.
You won't be hearing from me again.

..and I want my mittens back asap.

(0) comments

Oct 22nd, 2009 4:48 pm - Subscribe

Some people are ticking time bombs

I visited the library and took out three books. I also started reading my other book, finally! It's pretty good so far. I practiced some guitar and my fingers hurt. I got a lot better at that Explosions In The Sky song, Your Hand In Mine. I just can't play all the parts at once, so I'm excited for a partner. My days aren't long enough and I think once all my sleep is caught up, I should start waking up earlier. I also can't believe I let myself on that gore site again! I guess I just really like being reminded of how fragile my life is. It makes me appreciate it more.

(0) comments

Oct 21st, 2009 5:59 pm - Subscribe

Black Kisses.

Ugh what a good day. What can I say, Kevin and I are AMAZING! I know I'm a huge tease, but usually when I tease boys it just means that I'm willing but I'd like to wait a while.

I think the only thing truly missing from my life right now is maltesers.

Oh wtf. I was just talking to Bilal on MSN and he mentioned that he quit smoking cigarettes. I asked him when the last time he smoked was and he said monday. So, being a little confused, I asked, "Not smoking for one day means you quit?" ...and he took so much offense to that and just says "whatever, see you later." Ahaha, what the fuck?

(0) comments

Oct 20th, 2009 4:55 pm - Subscribe

Mein Kampf

I feel absolutely great right now. I'm slowly getting back on track. I realized that ever since me and Kevin started seeing each other, I have absolutely no time between him, work, and sleep to do all the things I like to. ...and there are a LOT of things I like to do, or simply have to do such as cleaning and taking care of my pets. I feel a little less stressed now and started being more productive.

Today I watched some new make-up tutorials from Michelle Phan's youtube channel. I want to try out a few of them. I'm really sick of having the same make-up routine every day - it's boring. The thing is, whenever I try something new, I really hate it and I feel like I look uglier than with my usual makeup. So, I end up removing it and just doing my usual. Maybe I need some more colours, so I think I'll try something new tomorrow. I also got inspired from one of her videos to curl my hair when it's damp. I'm trying it out right now! I hope it works nicely.. it would beat buying that $100 hair curling stick I've been thinking of purchasing.

Today I also got inspired to eat healthier, mostly to improve the look of my skin. I've always wanted perfect skin but never tried my best to get it. I have a list of some things I want to start eating more, or new things to try. I'm kind of excited, except I don't want to spend the extra money. Now I'm going to have to start using my money more wisely again.

At work we have a few pop machines near the lanes. One of them is PC pop for just 25 cents. Today a lady put in a quarter and pop just wouldn't stop dispensing! It was awesome. She only took one and told a cashier about the problem. I'd probably take a few, haha! I hope that doesn't make me a bad person.

I feel so good about my friends (or lack of!). I've lost so many friends or just stopped seeing them, but it's done me so much good in most cases. I don't need a lot of friends, I never wanted a lot of friends. Lately I've been sticking to just a few people and it's so much better. Having a few close friends beats having a million friends who you can't even trust.

Tomorrow I get to hold hands with a really cute boy. Could life get any more content?

(0) comments

Oct 19th, 2009 4:44 pm - Subscribe

Big words!

What's the
BIGGEST
word you know?

For me...
The biggest word I know,
has only
4
letters,
and begins with an
H
followed by an
O
then comes a
P
and lastly an
E

...and that's all we really need.

(0) comments

Oct 19th, 2009 4:34 pm - Subscribe

Sky.

Why is the sky blue?
Well, if I were the sky, I'd be blue too. It just circulates the world over and over, drifting and watching all the people on planet earth be happy and do amazing things.

I don't wanna be that sky that just watches everybody else live. I don't want to think about all these possibilities all the time. I want to be the possibilities.

Maybe I'll even go beyond possibilities.
Maybe I'll accomplish the impossible.

(0) comments

Oct 18th, 2009 4:54 pm - Subscribe

Youtube Video #1

(0) comments

Oct 18th, 2009 4:19 pm - Subscribe

Suicide bullets.

For the suicidal, when they hold their guns to their head and pull the trigger, I think that instead of bullets going into their heads, what they really need is some better thoughts. They should make these special types of bullets for these suicidal people, jam packed with positivity, hope, new ideas, goals, happiness new beginnings and everything else you can imagine - because i think that when they want to end it, they really just want to start some sort of new beginning. I'd offer them all my guns and place my special bullets inside, and when they'd fire they'd be fine again.

I don't think pills alone can help people who are sad. I've seen it help people but I've never seen it cure people. We can only cure ourselves, we can only change ourselves, we can only be happy if we let ourselves.

And those who choose the jumping method, all they really want is to fly and soar the world, see new sights and get away from whatever place is driving them crazy.

And those who choose to drown, all they need is to sail the seas and watch the sunsets, feel the sea breeze and walk along the beach shore.

You might think I'm assuming much, since I don't know everyone's problems or conditions, but I only think this way because I've been there before. I was stuck so badly, I really didn't even realize what I wanted until things got better. I want to stop people from thinking so negatively, and I want to stop people from wanting to die.

(1) comments

Oct 18th, 2009 1:59 pm - Subscribe

Stolen I.D.

I use temporary personalities.

(0) comments

Oct 17th, 2009 6:49 pm - Subscribe

Lack of sleep means,

I'm sad.

(0) comments

Oct 16th, 2009 8:13 pm - Subscribe

Tonight's the night.

Yet another friday at Keltic (I know I know) and of course I always stay longer than planned. I met up with some usual friends, and then I met some new friends. I recognized one of the waiter boys as someone who went to my school so I tried to give him some really lame remarks and at least I made him smile. This one guy kept hitting on me and I didn't like it because he would still ask me things even after I told him I had a boyfriend. I wish Kevin was there with me... It felt so hectic though, like it usually does, because I always get stuck between different groups of friends and always have to connect everyone together. I hate that because I don't know what everyone will think of each other. I definitely felt cute though, because I wore a little more makeup and even Bilal told me I looked good! I was so relieved because I used to always have "zombie" makeup and people would assume I was a crack whore. Seriously! I thought I would get that again, but I think I didn't do it as horribly tonight. I'm glad I met new friends and ran into some older friends - like Chris and Bryan. Bryan didn't even recognize me! I don't know if I should take that as a good thing or a bad thing. Anyways, I got a little grumpy at the end of the night because initially Bilal was supposed to walk me home, but then that flopped and Douglas was supposed to walk me home. They were being slow, and i really wanted to be warm and sleep, so I was supposed to walk home with Derek (sp?) but of course, when all the guys got together, they took ages to decide on anything and also kept smoking cigarettes. I can't stand the cold, so I got really really sick of waiting. I'm always fucking waiting for them.. I guess that's what I get for having guy friends instead of girl friends. I ended up walking (running?) home alone and neither of them texted me afterward. I need new friends.

P.S. It's 3:30 am and I have to be up at 6:30.

(0) comments

Oct 16th, 2009 2:50 pm - Subscribe

I have infinite friends.

"The less you associate with some people, the more your life will improve. Any time you tolerate mediocrity in others it increases your mediocrity. An important attribute in successful people is their impatience with negative thinking and negative acting people. As you grow, your associates will change. Some of your friends will not want you to go on. They will want you to stay where they are. Friends that don't want help you climb will want you to crawl. Your friends will stretch your vision or choke your dream. Those that don't increase you will eventually decrease you. Never receive counsel from unproductive people. Never discuss your problems with someone incapable of contributing to the solution, because those who never succeed themselves are always the first to tell you how. Not everyone has a right to speak into your life. You are certain to get the worst of the bargain when you exchange ideas with the wrong person. Don't follow anyone who's not going anywhere. With some people you spend an evening: with others you invest it. Be careful where you stop to inquire for direction along the road of life. Wise is the person who fortifies his life with the right friendships. If you run with wolves, you will learn how to howl; but if you associate with eagles, you'll learn how to soar to great heights. The simple but true fact of life is that you become like those with whom you closely associate- for the good and the bad. "

- Colin Powell

(3) comments

Oct 16th, 2009 2:45 pm - Subscribe

Biggest number of all: 1

I know I'm probably the most hypocritical person I know.
I'm going to change that.

I realized I spend a lot of time at work. Well of course, probably around 15 hours a week at least. It's not a very big number, but the time spent there feels big. I never really make the best of work. I mean, it's really fun sometimes depending on who's working, but the customer part. I'm always really friendly but a lot of the customers don't seem so friendly most of the time, so I never really go out of my way to ask questions or initiate conversations. I stopped caring so much about what to expect though.. so I comment and ask questions about the items they buy or something they wear. I actually learn new things a lot. I also realized that I want to be a lot less hypocritical about my ambitions to save the environment. I noticed that a lot of customers leave their reusable bags in their home, but plenty of them leave them in their cars. So when I ask them if they'll need bags, they usually say they do because they are in the car... so I'm trying my best to remember to remind these customers that the best thing to do is just put all your items in your shopping cart and just pack them near your car! That saves plastic bags. It's really funny because a lot of customers never think of this - and I didn't either until after customers would tell me that it's what they do! If I try to remind as many customers as I can to do this... who knows how many plastic bags I'll be saving in the long run?

On a similar topic, today I told my mom to stop buying bottled water and use filtered water instead. I mentioned stainless steel water bottles to her but I don't think she knows what I meant, so I'm going to try to buy one, possibly tomorrow.

I know I've been giving up on myself again lately, but Dominique re inspired me today. It probably has to do with how tired I am lately and I know I have to change that instead of letting it consume me. I have new plans and ideas but of course first on the list is anything halloween related. I'm running out of time!

(0) comments

Oct 15th, 2009 5:45 pm - Subscribe

It's evolving!

If you'll be my sun, I'll be your earth.

(I was trying to be cute for you!)



..although I'll have to admit, you are by far more beautiful than the sun. :$

(0) comments

Oct 15th, 2009 3:24 pm - Subscribe

L'avenir.

Have we both changed?

(0) comments

Oct 14th, 2009 6:47 pm - Subscribe

What a kissaholic!

I had a really good day. I hate rushing into relationships and I usually avoid it as much as I can, but me and Kevin are a couple now. I just have a really good feeling about this one, and when I like something, I'd rather claim it for myself so that nobody else can.

We made cute things and laughed a lot.

I think I embarrass him with my retro bus stop dance moves.

I wonder what Dorota will say.

Oh and, I'm now officially Irish in training.

(2) comments

Oct 13th, 2009 5:09 pm - Subscribe

I'm pissed.

I don't even care anymore, I really don't. I don't care if I'm going to sound like a huge bitch. I don't even know where to begin, Edgar. Tonight I find out you've showed somebody else a blog entry of mine. Do you not have any respect for other people's privacy? That's not the worst part - you did it to get Aislinn angry at Bilal. How fucking malicious are you? Why don't you want them to be happy together? Is it because you wanna get with her, you wanna fuck her, like you do every girl? You're even aware that I'm already with a boy, and that Bilal holding my hand didn't mean anything at all. How dense can you possibly be? I bet a child would act more mature in a situation like this. Do you just keep jumping from girl to girl right after each one rejects you? Because that is all people see from you. Yes, people, your other friends. Everyone fucking sees how desperate and obsessed you are. Where are you own friends? Everybody keeps introducing you to their friends - heck, I think every friend I know you have right now is a result of Christina isn't it? How come you've never introduced any of us to your friends? Do you even have any? Or do you ruin it all like you are with everybody here?

Oh and this is a good one. I confront you about exposing my blog and you reply with an "I don't know what you're talking about." How old are you, 10? It's bad enough you don't act your age, but you really don't even act OUR age, us, the younger people you always hang out with and always try to get with. It's only a matter of time before you piss everyone else off.

P.S. Where did I talk to you like I was your friend? I think you're a little confused.

(0) comments

Oct 13th, 2009 10:15 am - Subscribe

All smiles!

This is going to be


AMAZING!

I'm really helping myself, and there is no way I'm giving up on this or giving up on you. I don't care what the rest of the world thinks.. I'm going to keep doing what I love. The lack of sleep probably gets me down, but I have a dream and I'm going to be one of those few who actually makes it come true.

(0) comments

Oct 12th, 2009 5:31 pm - Subscribe

Ugh..

please don't give up
please don't give up
please don't give up
please don't give up
please don't give up
please don't give up
please don't give up
please don't give up

(0) comments

Oct 12th, 2009 4:50 pm - Subscribe

The forgetful.

i kinda think i'm becoming,

too comfortable around you.
don't want to scare you away.

i kinda like how,

you always beat me in pool,
and sudoku.

i kinda dislike how,

the movie never finished,
and so i can't take you to montauk yet.

i kinda don't know why,

i'm becoming more sad,
but we're becoming more close.

(0) comments

Oct 11th, 2009 5:49 pm - Subscribe

Everybody else sees it.

Ugh, I feel like shit.

(0) comments

Oct 11th, 2009 5:20 am - Subscribe

Together to_get_her.

There's some things I'd like to say to you..

(2) comments

Oct 10th, 2009 6:33 pm - Subscribe

Too much, two things.

I'm in one of those moods again, so ambitious... I'm tired but I don't want to go to sleep because I want to accomplish all these things I've started doing. I usually lose this feeling in the morning. I know I'm going to go to bed really soon though. Me and Bilal are officially friends again, and this is probably take three or four, but I don't even think I want to start anymore drama with this because it's such a waste of thought. I noticed I often get angry with a lot of people and end up saying all these things about them that I don't like.. but in the end I always end up forgetting about that, forgiving (or asking for forgiveness) and befriending these people all over again. It's almost become a routine for me really. I don't know if I should feel proud that I'm good at fixing my friendships in the end, because I think I'm the main cause in ruining them to being with.

I wanted to mention my graffiti project again because so far I've mentioned it to quite a few people. At least two people didn't like it and told me it's not going to work or make a difference (ouch!) but the majority of people really really liked it! It makes me feel so good. The past few weeks I've wanted to do it completely alone, but Bilal liked it a lot so I think I'll allow him to help out also. Who knows, maybe I could get a whole team of people interested and that way, it would be so much more creative and thoughtful, and a lot faster too. I can't think of all these brilliant ideas all on my own. I mean I know I'm brilliant (haha) but I think a group of brilliant people is beyond brilliant - it's astonishing. I actually don't mind that it's getting really cold out because I feel that if we're going to be tagging at night in the cold, then there's a smaller chance of getting caught.

I had such a good conversation with Jamie today, it felt so good that him and I are on the same page. I really need to work on my posture. I can't get this boy off of my mind, but I'm not going to forget what you said..

(0) comments

Oct 9th, 2009 6:09 pm - Subscribe

Check, fold.

I hate feeling so many things all at once. What are you doing to me? It's hard to have thoughts and not include you in them. Sometimes, I find myself about to write you a text, but I don't know what to say, so I sit there for a minute before deciding to go back to whatever I was doing. Other times, I write you texts.. but I never send them. I try so hard not to open this book called the past, but it just hurts...

I can't deal.

(0) comments

Oct 9th, 2009 6:00 pm - Subscribe

Apartment buildings and houses.

"I was that baby in the typewriter case all over again. Maybe this was just life? One orphaning after the next. They should tell you when you're born: have a suitcase heart, be ready to travel."

- Memoirs of a Teenage Amnesiac

(0) comments

Oct 9th, 2009 5:51 pm - Subscribe

The fear of losing ourselves.

"First, you forget everything you learned - the dates of the Hay-Herran Treaty and the Pythagorean theorem. You especially forget everything you didn't really learn, but just memorized the night before. You forget the names of all but one or two of your teachers, and eventually you'll forget those, too. You forget junior year class schedule and where you used to sit and your best friend's home phone number and the lyrics to that song you must have played a million times. For me, it was something by Simon & Garfunkel. Who knows what it will be for you? And eventually, but slowly, oh so slowly, you forget your humiliations - even the ones that seemed indelible just fade away. You forget who was cool and who was not, who was pretty, smart, athletic, and not. Who went to a good college. Who threw the best parties. Who could get you pot. You forget all of them. Even the ones you said you loved, and even the ones you actually did. They're the last to go. And then once you've forgotten enough, you love someone else."

- Memoirs of a Teenage Amnesiac

(0) comments

Oct 8th, 2009 8:07 pm - Subscribe

Side or de-cide.

I'm going to be honest and say that even though I enjoyed the majority of tonight, I also didn't enjoy it in a way. I had some amazing conversations, good dances, great hugs and gross beer. I'm not really sure why Bilal held my hand on the way home though. It felt odd* - I'm not even sure if he's a friend, and the whole time.. I just couldn't stop thinking about Kevin. The boys might still be in my garage right now... that's also a weird feeling. Ugh, I wish they'd just go home already. Also, the conversations we had at the table got me thinking a lot about my decisions. I don't know what to think, there's too much to decide. Decisions are tricky things. I hope I do it right this time.


*odd: I'm not even sure what I meant about that feeling anymore.

(0) comments

Oct 8th, 2009 8:39 am - Subscribe

Fucking crickets..

What the fuck? I bought my chameleon 70 crickets on October 5th, and last night when I went to feed her there was almost none left. I know that a lot of them die a lot if they're too cold or if I don't give them enough water... but still. This is just nuts, she's constantly hungry and always looking for food. She's such an expensive pet. I always figured I would use her for photo shoots, but I haven't even done that yet. There are so many things I want to do but can't seem to find the time to do.

(0) comments

Oct 7th, 2009 6:47 pm - Subscribe

swapped roles.

i ' v e b e e n . . .

trying to impress you

for first impressions,

& through attempting to be impressive,
i've realized...
i'm really bad at impressing.

(0) comments

Oct 6th, 2009 6:01 pm - Subscribe

Aozora.

I like how he plays the game - this is definitely more like it.

(0) comments

Oct 5th, 2009 8:06 pm - Subscribe

Auto-pilot

It's crazy, but I keep finding good ideas for art and photography! They just quickly come to me. I can't remember the last time I was this good at thinking of things, it must be the change of environment and routines. I was supposed to hang out with Jarett today but I didn't really feel like desperately chasing after him because I know that's what he wanted. I think he actually ignored my first hello on chat, so I didn't bother, but he did end up messaging me later on. Anyways, I ended up seeing a movie with Andrew and then we went to play some pool. I won most games but apparently he was easy on me. Why are all guys easy on me? I can handle them.. especially since a part of the game is really just luck.

I have the crazies again.

I need to relax and just let myself be happy.

I hate feeling like nobody is allowed to like me. Why am I like that? It's starting to sicken me... I know I'm completely far from perfect, but did it ever occur to me that maybe other people like that about me? I'm usually one who considers all possibilities, so I don't understand why I let my flaws control me so much. They're pretty much my very own Hitler.

I'm finally starting to realize how abusive I am to myself.
It's a little disappointing..

(0) comments

Oct 5th, 2009 7:25 am - Subscribe

Indoors..

♥

(5) comments

Oct 4th, 2009 6:21 pm - Subscribe

This is what happens to her.

i once hid myself in a freezer.
& it was alright that i was dying,
b/c i just wanted you to save me.
i just wanted you, i guess.
so you got the munchies and wanted some ice cream.
there i was!
i do. i do. i do.
and now that it's over,
even my feelings have feelings.
but i don't think i wanted this all along.


(1) comments

Oct 4th, 2009 11:21 am - Subscribe

.snoitrobA

Why do we congratulate people on their newborn babies, but don't think twice about their abortions?

(0) comments

Oct 3rd, 2009 4:55 pm - Subscribe

Memo #1

swallow
our
minds


(0) comments

Oct 3rd, 2009 4:48 pm - Subscribe

The truth about the truth

I've been going against who I really am.

Even if I try my absolute hardest to shut away these germs called people, they always find a way to seep into your brain and shut down your vitals, becoming a cynical administrator - a temporary control system deep inside your mind - a very, very comfortable virus that makes you think that everything it's giving to you is reality. It's because they've been through the same thing, and they believe in what they're doing because they have never fought it and therefore they've already forgotten the truth. ...and so it spreads and spreads. And every morning as I'm re-born into this world, I face a decision and a choice, to battle or to consume... and be consumed. To exist or to hide. To value my life or to value my possessions. To be like you... or to be like me.

I'm such a fool for becoming something that everybody likes.

I used to be an astronaut, but now I'm just like every other girl.

(0) comments

Oct 3rd, 2009 8:07 am - Subscribe

Banksy

So a month ago or so, my friend introduced to me a graffiti stencil artist named Banksy. He's really amazing, and his stuff is very inspirational and original, even though I have my doubts that he thought of all the ideas on his own. Anyways, the strange thing is that ever since then, I keep seeing Banksy all over the place! The day after my friend told me about him, a teacher I have on facebook changed his profile picture to Banksy's artwork. I'm assuming he took the photo himself since he's a photographer. Then I just realized that Krystal's tattoo is based on something Banksy made also! Then today I went on my myspace profile because I don't go on myspace anymore, and I have this photo on there that I've had for like a year, and when looking at it today I thought to myself, "My god, that's gotta be by banksy!" I was right, too. It's pretty amazing and inspirational though. I feel kind of lame that I always have all these things right under my nose, but I never care to learn about who made it and what the history of it is. I think I'm going to try a little harder with that from now on.

(1) comments

Oct 3rd, 2009 5:20 am - Subscribe

Fog Monsters

Man, what a night! My first time going to the Keltic on a friday night... it was fucking amazing. I went there with Kevin, and right as we were walking in I saw some friends who were leaving to drink a little, and then they returned after a while. Anyways, Kevin paid for all my drinks again! I honestly insisted lots of times that I can pay for them because he paid for me last time. I felt kinda bad, but at least I know that the next time he's not getting away with it.

I love the feeling, when people that never really spoke to me or liked me before, actually start talking to me and asking to hang out and all. It gives me the impression that I really have changed. :)

Oh my god, 4 guys grabbed my ass last night! They were all friends of course, but still. Actually, I think there was 5. I believe it was Kevin, Douglas, Timmy, Alex, and then Danny did it just to be trendy. Haha it was pretty funny though, but definitely not cool of them!

Kevin ended up asking Douggie to walk me home later on. So afterward, we were in a small group that consisted of me, Danny, Douggie, Bilal and some 27-year-old guy whose name I forget. For some strange reason, they decided they wanted to hog Kyle (I'm thinking that was his name so I'll call him that) and have conversations with him, so they completely shut me and Danny out and went around a corner to talk. They even told us they will be right back, but I was so pissed, I was like "Danny, let's just ditch them." He didn't seem as mad as I was, but he agreed to leave and we went to talk to some other people for a while. When we went around the corner some 25 minutes later, the three of them were still there talking. I was so angry at this point. They were still shutting us out even after that, so I just took Danny and asked him if he could walk me home instead. I was actually kind of glad because the walk home was pretty funny since Alex and his friend walked with us for a few minutes. Alex was so fucked up! it was soooooo funny, hahaha. After me and Danny started walking, we saw that the fog looked really good with the sky. I took a picture of it, and I showed him the photo on my cellphone for a few seconds. When we looked up again, there was so much more fog! It tripped us out so bad. Turns out there was this huuuuuge fog cloud, which I called the

fog monster

, who was just traveling down the road. It looked amazing, like something out of a movie - just like in

The Mist

. Me and Danny ended up having some long awesome conversations. He seemed so smart with his ideas!

When I got home, I went online for a little bit and Douggie called me asking about Danny. What a douchebag, he asked why I left and I told him because I was mad at him, and of course he doesn't give a flying fuck.

After attempting to fall asleep, I stared getting really really cold so I got up to get a blanket and socks and decided that while I'm out of bed, I'll reply to a facebook message I was thinking of replying to. When I sat down, I got a phone call. It's strange since my phone is on silent so I can only see on the phone if somebody is calling me - he had good timing. It was Bilal, and he was walking home and wanted to talk to someone while walking home so I did. I was really tired and still thought it was a little weird, but so did he. Oh well, I didn't mind.

Oh yeah, I wanted to mention some things Jarett said to me also, but I think I'll just keep those in my mind for now.

I had a great night. :) ♥

(0) comments

Oct 1st, 2009 5:53 pm - Subscribe

Abducted by choice.

The moon keeps staring at me, it's making me uncomfortable.

(0) comments

Sep 30th, 2009 6:14 pm - Subscribe

Tonights conversations.

I can honestly say I surprise myself with the things I do or say.

I'm not even sure if I can trust myself to a certain extent, but at least it keeps me entertained...

(1) comments

Sep 30th, 2009 10:38 am - Subscribe

B l u r b.

I haven't felt like this in so long. :)

(0) comments

Sep 29th, 2009 5:54 pm - Subscribe

..sHin3m0on&

I'm finding myself again..

I always find myself going back to the same people. I wonder what Kevin is going to think of me now. I'm definitely not the girl I used to be when he met me. I feel like maybe him and I can work out, but I also don't want to try to stray him away from something he's not. I know he's so fucking social. He's always been that way. I know he says he's different now but I still have my doubts.

Anyways, I hung out with Alex again, it was pretty fun. He's one of those people I can be pretty energetic around, and I like that. It's strange but I only get like that completely with Jenni, and maybe sometimes a few mild cases with other people.

I miss Jenni. :(

(0) comments

Sep 28th, 2009 4:26 pm - Subscribe

Our hands can't hold, they repel.

I wish I knew what people thought of me! A lot of the time that I hang out with guy friends, at some point they end up trying to kiss me. A lot of the times it strikes me as a surprise because I see them as just friends! It kind of makes me sad that they don't view our hangouts the same way that I view them. I feel like I'm stuck. Even if I end up liking one of these boys back, they probably wouldn't want to wait for me until I finally feel like I can be in a relationship or be physical with someone. Who knows when that will be? I really don't feel that someone should be waiting for me anyways. I might just end up becoming somebody completely different.

I feel like such a rainbow.

I'm such a horrible, ugly, selfish, heartless, numb, manipulative person.

But I'm also such a great, caring, heartfelt, pretty, thoughtful and selfless girl.

I guess maybe it's about time that I let someone save me from... me. :$

---------------------------

Edit: I will admit.. one of the reasons I don't want to date is because if I do, then most of my guy friends won't want to hang out with me anymore. That would mean, the majority of my friends.

(3) comments

Sep 27th, 2009 5:06 pm - Subscribe

Time machines!

It feels like I'm living in a new world that's also an old world. It feels like I'm living days that I've already lived. It's an odd feeling.. I don't dislike it but I also don't like it because I know it's lying to me. It's so nostalgic and I'm probably the most emotional person ever when it comes to memories.

Anyways, I was so productive today. I'm making this cool piece of art expressing my anti-abortion opinion. I'm kind of bummed because I have a billion things to do and so many people to see and it's extremely overwhelming. I hope next week won't be so hectic. Anyways, I really need sleep and I hope I can fall asleep tonight.

(0) comments

Sep 26th, 2009 7:17 pm - Subscribe

"massive two shits!"

I had such a good night! I went to visit Kevin and it was awesome. He looks the same still, but it was different from all our hangouts. A couple of years ago when we first started talking, it was mostly pathetic conversations such as sexual fantasies. Then the next year or so we would still talk a lot about sex, but in a more mature way I guess. Tonight, I don't think we talked about sex at all - completely. It's great. I feel like we're both different people, and I feel so good about myself that he still likes me even though I'm totally not as cute as I used to be. We went to an Irish restaurant/bar and ate some good food. After, we went to another bar (it was 21+ but they let us in anyways) and played some pool. I won two out of the four games! I was so fucking good, by luck of course. After that, some of his friends picked us up and then we went to Boston Pizza. The whole night I didn't drink any alcohol, although I didn't feel completely sober in the end, probably just the rush and mood of the night though.

I was worrying about bus times to get home, because I didn't know if the 2 would be running at like 1:30 a.m.! I was hoping Andrew could pick me up from Shoppers World... but he offered to pick me up from where I was already at. I was pretty surprised.. me and Andrew don't really hang out at all anymore, but he still did this for me. We decided we're going to have a pool night sometime soon. :)

-----------

Edit: Oh and about the blog title... well basically, that's kind of the way that Kevin attempted to pronounce Massachusetts. It was cute though.

(0) comments

Sep 25th, 2009 5:59 pm - Subscribe

We'll make history tonight.

I had another good night. I hung out with Alex today and we talked a lot. I showed him my stencil ideas and we decided to go try them out on the bridge near my house. It was awesome! They turned out really sick, and they're still re-usable. Now I'm really excited to make a billion of these... except I really don't want to get caught. I really wanted to go to the bar tonight and see what it's like, but Alex lost his fake ID somewhere. Oh well, next time! I'm supposed to hang out with Kevin tomorrow. I haven't seen him in like a year! I hope it doesn't flop, I miss that ginger kid.

Also, I after practicing guitar today, my fingers hurt so bad. I loved the feeling.. I feel like I'm progressing. :)

Time for bed, good night.

(0) comments

Sep 25th, 2009 2:11 pm - Subscribe

She's too happy to bleed.

WHERE THE FUCK HAS MY PERIOD GONE?
Seriously, I miss you. Where did you go?

(0) comments

Sep 25th, 2009 6:37 am - Subscribe

I know you tried to change things.

I feel great! I'm finally accomplishing things, slowly. I'm also so booked with plans, it's crazy. I've been making plans with all these people that I haven't seen in such a long time. Last night I hung out with Dylan, and it was pretty chill... we had some intense conversations and I checked out the Keltic for my very first time. It was cool, especially since I saw a lot of people I knew or haven't seen in a while. I'm hoping to go there tonight because I heard it's crazy on friday nights!

I finally made some cool stencils, and I hope I can try them out tonight or as soon as possible. I'm excited. I even gained weight and got my breasts back.. I feel like such a girl!

I'm going to practise some guitar now. :)

(0) comments

Sep 23rd, 2009 4:12 pm - Subscribe

I think my thoughts were abducted.

I'm in a really different state of mind today. I couldn't describe it if my life depended on it. I feel like time is running out on me.. it moves so fast so fast so fast. I wish I had more free time and stopped getting the lazies. I have SO much to do! My project is turning out really well, but I'm going to test it out soon so that I know if this method works.

I'm actually... happy for myself.

In a way, I feel like I'm surpassing a lot of people I know... in the sense that I'm trying to change and do things - new things. I've been attempting to help my friends, too... but then I realized, some people just don't want to get their lives together. Although, it feels like I'm not motivational enough. Jamie is a perfect example. I tried to help him, but it only made me feel worse...

I'll stop worrying about others and just keep doing things for myself I suppose.

(0) comments

Sep 22nd, 2009 5:51 pm - Subscribe

My food's in the laundry, getting washed.

I can't sleep again. It's becoming more frequent. The truth is, I'm just so anxious for a new day and I start thinking about all the things I could do tomorrow, or the day after, or in a year, or in 10 years. I always think so much, it's nuts. I almost wish we didn't need to sleep. That would give me so much more time in life. Sometimes I'm even afraid to fall asleep because I fear I might not wake up.. it's worse because, when you're falling asleep, you're constantly thinking about all these things you want to accomplish in life.. and that's one of the reasons that dying in your sleep is absolutely terrifying to me. I still haven't really decided what the best way for a person to die would be. It's strange how I think so much about death, but I'm also such a big fan of life. Everything is always two opposite extremes with me. I wonder how many other people are like that..

(0) comments

Sep 21st, 2009 3:39 pm - Subscribe

Letters to myself.

Dear Nofrills,

GIVE ME MORNING SHIFTS GOD DAMNIT. And my last paycheck please. It feels sad to be broke.

Dear Bilal,

..you're really annoying and as much as I thought I could handle being around you for a little while that night of the party, you completely ruined it with your pathetic little "where are my mittens" act. I recall you doing the same thing with Christina asking her for your glasses. Guess what? You're not cool! You're a pothead and you're selfish, so I hope you fuck off forever.

Dear Adam,

I can't stand seeing your name on my MSN list so I'm removing it. Every time I think about you it makes me wanna throw up. You're a sick bastard and you have no respect for girls, at all. All you care about is your fucking penis. You were completely wrong about everything.. sex isn't meaningless. Sex initially has a purpose and I'm not going to let morons like you try to prove me wrong and make me think that sex is something you just do with anyone whenever you want to. I hope you catch Aids soon if you haven't yet... I'd love to see where you wind up in the future. I feel bad for myself that I couldn't stick up for what's right and kick you in the fucking balls. I hope to see your face around here again, so that I can slap you hard across it.

--------------------------

I wish I could move on for good and stop going back to the past. I could be so much better than this.

(0) comments

Sep 20th, 2009 3:03 am - Subscribe

The floor is on the ceiling.

I'm a little fed up with people and things. I just can't wait until work's over today, so that I can finally work on some things and learn some guitar!

(0) comments

Sep 19th, 2009 2:25 am - Subscribe

V E X

Well I still can't see straight but I think I'll be fine by 11:30 which is when I work. Hahahaha, I was smiling to myself while eating breakfast because I kept remembering, one by one, funny things that happened last night. I remember when we were walking to the party, me and Krystal mentioned when they first met me and she said that she remembers that I exclaimed to everyone in the room that I give really good head. Ahahahaha! I don't think I said exactly that, maybe something similar. Also, at some point I remember Teri kissing me on the lips, ahaha... it was cute though. When Pat came, I tried to keep him company a lot since he didn't seem to know as many people as everyone else. Then at some point, Keri tells us that me and Pat should "do it". Hahaha. I was like, do what? Play rockband? Sure. And she's like, no, I think you guys should HAVE SEX. Ohhhhhh wow, she's really eccentric. Anyways, Dominique is still in my bed at the moment. I let her sleep here, in bed with me! Oh, wow, I also remember talking to Jarett a lot. He was being really weird and talkative.. probably because I was kinda drunk and I must admit I can be pretty entertaining when I'm drunk.

What I'm proud of most about tonight was that there were 3 people at the party that I kind of cut ties with, or things might have been weird with... but I ended up being nice to all three. :) Anyways maybe I'll write more once I remember some more.

---------------------------------

I remember at one point, I think Keri told me that she thought I hated her because she was friends with Mike. Lol, that's weird. I told her me and Mike were cool now. :) Oh, I thought it was cute how us girls kept going to the bathroom in groups, ahaha... it was awesome.

When me and Dom were walking home, there was a little mousy running in CIRCLES in the middle of the fucking road. It was weird.. I was trying to save it with my feet. IT WAS LIKE A VIDEOGAME. Every time I tried kicking it with my foot, it just kept gravitating in circles towards the road. Or it would squeak or something. I felt sad, it's probably squished by now... or frozen.

(0) comments

Sep 18th, 2009 7:55 am - Subscribe

Time to d-d-d-d-d-duel!

Man, I am so stoked for everything. I like my new guitar, it's so cute and simple and it's just what I needed to inspire me to learn! Today is gonna be such a busy day, I have so many fucking missions. I hope tonight's party is good, too. I'm bringing my camera.

Ahhhh I made a notebook for everything. One for a daily organizer, one for artsy/graffiti ideas, and one for guitar!

(0) comments

Sep 17th, 2009 2:50 am - Subscribe

Today I'm blue, tomorrow I'm green.

I don't really give a fuck about what you think about me. You'll never know me. I don't even want you to know me, that would be a waste of time. Call me a bitch, a child, selfish, heartless, boring, wrong, stupid.. but your words are empty. They don't mean shit to me, because I don't even know who the fuck you are.

Thank you, but no thank you. I'm going to label myself. I am whoever I'd like to be and frankly you just didn't know how to open up the best side of me. You didn't really give me a reason to.. but that's okay. It doesn't matter if you see me as something so broken, so horribly messed up. A lot of people would label me something completely different, because I'm different around everybody. If I really wanted somebody to believe that I'm a truly amazing person, I'd do so. Making people fall for you isn't hard at all, and anybody can do it - but starting off a friendship that way is totally stupid.

The rest of this I'm writing in my journal.

I'm just really glad that I'm following my own rules and getting to know people well before I assume that I know what kind of person they are. I should have done this from the start - it would have saved me a lot of time!

(0) comments

Sep 16th, 2009 4:21 am - Subscribe

Broken heart lake.

Ahh, so we sold our house and every time I think about moving away, it makes me so sad. I love this place, and all the memories. I think I have some sort of obsession with memories. Maybe obsession isn't the right word though. Anyways, my mom told me that one of our options for a new house is one that's not too far, still in heartlake, and that would be so fucking amazing! It's just strange that we have to surrender our house to indians, I mean I'm not being racist.. but I think within the next few years, every house in this city will be occupied by indians. I hate places with little or no diversity.

So I bought that 50mm f1.8 lens for my camera. I haven't officially tested it out on any good subjects yet so I really need to get on that. Money is for spending. I'm going to try out a new saving system: putting away $100 a week for school. That's not even much, and I'll have so much left over to spend on things I've planned for my year. In fact, I don't know why I'm still sitting on my ass in front of this stupid computer. I'm gonna get ready and head to the bank!

(0) comments

Sep 14th, 2009 12:18 pm - Subscribe

. s C R a p b O 0 k _ #

vampires are not my thing and i don't know any celebrities. baby please, i'm not your average girl. i've already been around the world, twice or maybe even three times... but only in my mind.

i only lie in photographs through false expressions of emotion. i hate being so thin. baggy shirts and flat shoes. flat feet. i like a room that's neat, especially my own.

i've never broken a bone, though fragile i am... i'm as strong as a man, and like men, i don't like wearing bras. sometimes i break the law and sometimes hearts. fuck love, i prefer music, photos, and art.

(0) comments

Sep 13th, 2009 3:45 pm - Subscribe

Smart Snax.

It was an alright birthday. I guess I'll have a party next year. And like most days, I end up feeling like shit towards the start of the night.

Will this ever fucking end?

-------------------------------------

Edit: I was on facebook and noticed everyone's talking about celebrities tonight. It just got me thinking about how stupid it is that everyone seems to obsess over all these people we don't know and never will meet. Also, I know plenty of people here in my city who are way more talented than plenty of these celebrities. I wish people would focus more on their own lives.

Can you imagine a place where you'd go to the store to buy magazines with your own friend's faces in them, your family's, and maybe even your own? Reading about things that actually are going on in your very own life and not someone else's? Oh but wait I forgot.. this world if fucked up. Soooo fucked up.

(0) comments

Sep 11th, 2009 5:08 am - Subscribe

Graffiti/Time Capsule/Collecting/Etc.

(0) comments

Sep 9th, 2009 2:30 pm - Subscribe

I love the smell of brown sugar.

Who knew grocery stores could be so eventful? Okay, so today at work I was on cash and all of a sudden I hear voices yelling and screaming. Then I hear them yelling "stop them!" and soon after, two teen boys are running out the door. Of course I didn't try to stop them; I'd like to keep my face thanks. Kathy stopped one of the boys at the exit because he was struggling to get his bike (yeah, she's crazy) but a minute later I saw them both run off. I'm assuming they threatened to hurt them, so they had to let them go. After that I noticed the brown guy who had been hit by those two boys. They hit him somewhere on his face with a can of apple juice. He was bleeding a lot, it looked like it was coming out of his eye! He made a pretty big blood trail all the way from lane 1 to the very end, and then to the exist as well. It was pretty fucking disgusting seeing all that blood. What surprised me even more was that some people were still pushing their shopping carts through the blood. Seriously guys? Anyways, when the cops and stuff showed up, they taped the area and no more customers were let in the store. They started piling up in front of the door. Some workers finally stared cleaning off the floor... it was pretty disgusting because afterward, their mop buckets were filled with red water! It kinda made me feel sick. Then they made us all dry the floor with paper towels, using our feet. We were all.. waltzing. Haha. After forever they finally let people back into the store. At least we got a lot of time to stand around and do nothing!

Speaking of events at work! I just thought I'd also mention two others. About two months ago, there was a guy at no frills who stood in line after somebody, dropped one of their items as a decoy and then took their purse hoping they wouldn't notice. He didn't run straight out, instead he went to the express line (I guess he had something in his cart). Fortunately the lady noticed and took the purse back from him, after which he bolted out the door!

In the second event, I was on cash and noticed through the window that two employees were standing outside a car and the door was opened, near it a water cooler bottle. They were paging the owner of the vehicle to come to his car (he didn't come until about 15 minutes later, what an idiot). Turns out there was a fire in his car and people noticed it and were afraid the car might blow and so firetrucks came. Turns out it was a fire in the backseat and not in the engine or anything. Anyways, I just wanted to say how fucking careless are you that you fucking leave lit cigarettes (or whatever it was) in your car. Afterward two more teenagers came to the car, one of which I recognized from school. They cleaned out the backseats and drove off.

I guess you could say it's kind of entertaining.

(0) comments

Sep 9th, 2009 5:39 am - Subscribe

Hobbies/Accomplishments

Artistic

[-] - Painting / Drawing

- O - O

[-] - Photography -

O

[ ] - Digital Editing

[ ] - Creative Writing

[ ] - Interior Design

[ ] - Graffiti

[ ] - Sculpture

[ ] - Dance

[ ] - Guitar

[ ] - Piano

[ ] - Singing

[ ] - Sewing

[ ] - Halloween Costume

Home

[ ] - Cooking

[ ] - Gardening

Learning

[ ] - Book Reading

[ ] - Astronomy

[ ] - New Language

[ ] - Science

Other

[ ] - Sports

[ ] - Collecting..

[ ] - Hairdressing

[ ] - Time Capsule

Must-Do

[ ] - Get G1

[ ] - Travel

[ ] - Paintballing

[ ] - Go-Karting

[ ] - Rollerblading

[ ] - Hiking

[ ] - Biking

[ ] - Start Caring About Environment

[ ] - Play Chess

[-] - Quit McDonald's

(0) comments

Sep 9th, 2009 5:02 am - Subscribe

Sometimes I travel through time.

I like being in new houses and seeing how these people live, how they decorate their homes and what kind of families they have. I like wondering about their lives, but I'll never really know. It's strange thinking about your own memories and past and every experience you've ever had, and realize that all the 6 billion people out there have their own very own unique life experiences. Nobody else out there has seen and been through everything that you have. Nobody else knows what my life was like, and they never will. Our lives are so personal and private, even if we tried as hard as possible to explain to someone else everything that we've lived through, they'll never know what you feel, see, or think when you remember your life's memories. In a way we really all do go through life alone. Even with a thousand friends, the things in our minds are ours and stay ours until we're gone. I kinda wish people were better friends with themselves. I understand the urge to be social beings, but from what I've seen in the people around me, it's almost like an obsession for some people, or even an addiction. Some people just crave being around people constantly and they completely neglect what and who they really are. These people don't try to learn about themselves or explore their minds, and in the end when they're alone, they're finally going to meet themselves.

A mind is like a giant home! It's a place that's completely yours and fully customizable. You can neglect it and let it wilt away, or you can expand it and explore it, build amazing things in it. It's a canvas you can paint infinitely on. It's a puzzle with a billion pieces. The mind is the game, and the body is the battery. It doesn't matter how many friends we collect, or how many places we visit.. because even those who have nothing, have everything, as long as they have existence.

You can have everything for a while, you'll probably lose everything in the end, but through your entire lifetime the only thing that you'll constantly have is yourself. It just pisses me off that most people around me are constantly escaping themselves and trying to find something through other people. People come and go, and as great as friends are, you don't need others to be happy. You really don't!

(3) comments

Sep 7th, 2009 6:22 pm - Subscribe

Look at these, the components of life.

Today was a long day.
Well, it wasn't really long because every day is pretty much the same length, but it just felt more eventful. I had some long talks about certain things such as who people are and what being human is. When I came home, my dad also told me that he found out my sister's moving in with a gay guy, and we pretty much argued about whether it's right or wrong to be gay. All these conversations just made me remember and realize lots of things. I know I'm so stuck in my ways but I've become so comfortable with it that it's just become me. But I think I need to ask myself what's next really. I can't be like this endlessly - I can't just just be this borderline being, always in the middle but never stable yet never completely nuts. I don't really know what I am, but I think I just need to focus on being somebody that does a lot of things not only for their own sake. What good is a butterfly that doesn't show its wings to the world? Seriously.

(0) comments

Sep 6th, 2009 12:21 pm - Subscribe

Mhmmmm.

Now that everyone's going away and I'm getting more organized, I have no excuses to procrastinate anymore!

Time to get things done!

..and get my fucking G1 already. Oh boy.

(1) comments

Sep 4th, 2009 4:31 pm - Subscribe

Set sail.

I can't leave until I've let go of everything.

That way it won't hurt as much.

(1) comments

Sep 3rd, 2009 4:41 pm - Subscribe

I would find a way without you.

I'm really excited. I have so many ideas for things to do with photography. They're all just floating around in my mind so I really have to write them down soon before they disappear into space.

I was just sitting here at my desk and my leg looked like it was made from rubber so I took a

photo

. Haha, I kinda like it.

Anyways, I'm getting really excited for my 19th. I love new beginnings. I really wanna meet new people and learn new things and go new places. I'm terrible at keeping friends, but I know this year will be different because it's just a whole different year. Not only will I be 19 and out of school, but I'm going to have more time to improve myself and be a better person towards others. I'm working on being more selfless. That's my top priority right now. Let's see how well this goes.

PICNIC TOMORROW! I need to get out more. :)

(0) comments

Sep 2nd, 2009 4:53 pm - Subscribe

People say it makes me look younger.

I just love being alone. I love being free, me myself and I, not having to worry about what someone else expects of me. This life is short and it's mine. I don't want anymore obstacles and distractions. I'm always going to give in to those strange feelings I always crave. It's not that I truly enjoy being emotionally hurt by others, but it's kind of like it's more than just a feeling. It takes me places and makes me realize that feelings can be as meaningful and as meaningless as you please. You can shut them out or embrace them. You can dim them out or dissect them. ...and you can do whatever you'd like with feelings, but the reality is that there's a lot more to life.

Fuck you feelings, I have journeys ahead of me.

(0) comments

Sep 1st, 2009 5:54 am - Subscribe

Smile.

I'm happy!
Even though everyone's moving away, including myself, and even though my friends come and go and things change in their entirety.. I'm always going to have memories. Everything in life - including life itself - is temporary, and I don't know why I have such a hard time letting things go, but if we don't accept change then we'll only be stalling our lives and dwelling in the past.

Whatever happens, I'm ready for it! Hello life. :)

(0) comments

Aug 30th, 2009 4:17 pm - Subscribe

Ignite.

I can't fucking deal with this situation, it's fucked up! I can't even write it on here. I wish I had some time to sort it all out. I hate 8 hour shifts and I hate being constantly busy and I hate that we're moving.

I'd love to be fucking kidnapped and put in a nice quiet place, far away from everybody, preferably pluto...

I think that's the only place that would save me from insanity here.

(0) comments

Aug 29th, 2009 5:47 pm - Subscribe

Alcohol.

Ugh, I really hate drinking. I hate who I become when I'm drunk. I said some pretty stupid things tonight.

(1) comments

Aug 27th, 2009 5:51 pm - Subscribe

X Y Z

There is enough over exposure in this blog. I think the most important thing to mention today is that I think I've finally found out who I am.

(0) comments

Aug 26th, 2009 5:32 pm - Subscribe

Don't be alarmed.

I'm really excited that my chameleon finally laid her

eggs

, around 54. That's a lot. It's weird how all of those fit in her. I hope she'll be okay, because seriously, having this pet gives me some sort of hope whenever I feel like giving up. I like having daily responsibilities because they help remind me that it's not always about me. I feel like I'm constantly discovering that I'm really selfish but I don't even see it. I always remind myself of the time Earl said that I only think about myself, and I was so shocked that I asked another friend (can't remember who now) and they replied saying "kind of, yeah". So I tried to think back to what I was like around Earl, and I realized I'm still the same. I do care about others, I really do.. I guess they just don't really know it. I wish I was different.

Ugh, I just found out that rat's been chewing on the phone cable that connects my internet to the phone jack. My internet is bad enough as it is, give me a break.

Man oh man oh man. We finally had a show around here, and I've missed those things so much. It wasn't exactly the same feeling though, because of course all the old show kids weren't there, and the ones that were seemed to have adapted into new groups. There were a lot more groups this time. It was kind of what was stopping me from talking to the people I knew. Nonetheless, it was still great and although I know it'll never be the same as it used to be, at least there's some hope.

Me and Allie had a sleepover last night and it was great! I usually don't have sleepovers with anyone other than Jen because I don't mind being without makeup around her, but I wasn't gonna let that stop me. Fuck whatever I look like - if I wanna have fun, I'll have it. We played pool and made a bet that the loser has to eat something gross. I don't know how this happened.. but I lost. I know, I was thinking,

Wtf! She doesn't even know how to hold it right!

Ahaha, well it was all chance. I ended up having to eat something called shrimp fry, which smelled absolutely horrible and might have been expired. It tasted like super salt and dead fish bodies. We didn't go to sleep until past 4.. which isn't so bad for a girls' sleepover. It's too bad Becky missed out though.