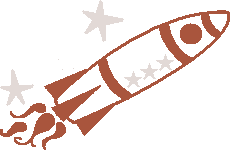 Penelope
About
Today I am 19 and female. I'm one of those people who never gets bored. Trust me, it's not as good as it sounds.
Mood
Links
Profile - Friends

Player
Sep 13th, 2009 3:45 pm - Subscribe
Smart Snax.
It was an alright birthday. I guess I'll have a party next year. And like most days, I end up feeling like shit towards the start of the night.

Will this ever fucking end?

-------------------------------------

Edit: I was on facebook and noticed everyone's talking about celebrities tonight. It just got me thinking about how stupid it is that everyone seems to obsess over all these people we don't know and never will meet. Also, I know plenty of people here in my city who are way more talented than plenty of these celebrities. I wish people would focus more on their own lives.

Can you imagine a place where you'd go to the store to buy magazines with your own friend's faces in them, your family's, and maybe even your own? Reading about things that actually are going on in your very own life and not someone else's? Oh but wait I forgot.. this world if fucked up. Soooo fucked up.
(0) comments
Add Comment
Anonymous guest, why not register, or login now.



- BACK TO BLOG -