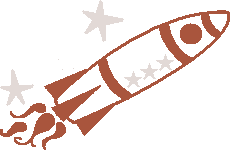 Penelope
About
Today I am 19 and female. I'm one of those people who never gets bored. Trust me, it's not as good as it sounds.
Mood
Links
Profile - Friends

Player
Sep 9th, 2009 5:02 am - Subscribe
Sometimes I travel through time.
I like being in new houses and seeing how these people live, how they decorate their homes and what kind of families they have. I like wondering about their lives, but I'll never really know. It's strange thinking about your own memories and past and every experience you've ever had, and realize that all the 6 billion people out there have their own very own unique life experiences. Nobody else out there has seen and been through everything that you have. Nobody else knows what my life was like, and they never will. Our lives are so personal and private, even if we tried as hard as possible to explain to someone else everything that we've lived through, they'll never know what you feel, see, or think when you remember your life's memories. In a way we really all do go through life alone. Even with a thousand friends, the things in our minds are ours and stay ours until we're gone. I kinda wish people were better friends with themselves. I understand the urge to be social beings, but from what I've seen in the people around me, it's almost like an obsession for some people, or even an addiction. Some people just crave being around people constantly and they completely neglect what and who they really are. These people don't try to learn about themselves or explore their minds, and in the end when they're alone, they're finally going to meet themselves.

A mind is like a giant home! It's a place that's completely yours and fully customizable. You can neglect it and let it wilt away, or you can expand it and explore it, build amazing things in it. It's a canvas you can paint infinitely on. It's a puzzle with a billion pieces. The mind is the game, and the body is the battery. It doesn't matter how many friends we collect, or how many places we visit.. because even those who have nothing, have everything, as long as they have existence.

You can have everything for a while, you'll probably lose everything in the end, but through your entire lifetime the only thing that you'll constantly have is yourself. It just pisses me off that most people around me are constantly escaping themselves and trying to find something through other people. People come and go, and as great as friends are, you don't need others to be happy. You really don't!
(3) comments
nate
- September 09th, 2009
hmm now i do know your talking about accf xD
astronaut
- September 09th, 2009
Wtf are you talking about?
nate
- September 09th, 2009
uhmm ur not talking about that. o well nice story xD
Add Comment
Anonymous guest, why not register, or login now.



- BACK TO BLOG -