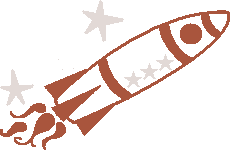 Penelope
About
Today I am 19 and female. I'm one of those people who never gets bored. Trust me, it's not as good as it sounds.
Mood
Links
Profile - Friends

Player
Jan 9th, 2010 5:09 am - Subscribe
Stretchmarks.
I've always thought myself to be more flawed than others. I've always had the thinner hair, worse skin, smaller eyes - I've pretty much been the ugly one for the most of my past. Because of that, I've always liked the few things about me that I had better than most of my friends, for example being thin. Probably a result of being thin, I've never really had stretchmarks. I always tried to look for them on my body and I think I found some on my thighs but they're so tiny that I'm not even sure if that's what it is. I've always felt lucky about that though. All my girl friends would have stretch marks on their legs and thighs, arms and even sometimes their breasts and stomach. I felt like I finally have something that they don't.

I've been eating more the past few weeks, trying to gain weight, as I always have. I started to gain some weight at last, but nothing too noticeable.

This morning I found my first set of stretch marks on my body. One on each side of my hips - they're pretty long. I've always hated my body, but now I feel even worse. Stretchmarks don't go away.

By all means, stretchmarks aren't a big deal. I just feel like I don't have anything special about my body anymore - I'm just this giant elephant man now. If this is the price of gaining weight, then I guess I'd rather stay skinny, scrawny and flat.

-----------------------------------------------

Edit: I think it might have something to do with the fact that it happened during the time when I was recovering from a UTI (bladder infection) and I was drinking so much more water and juice than usual.
(0) comments
Add Comment
Anonymous guest, why not register, or login now.



- BACK TO BLOG -