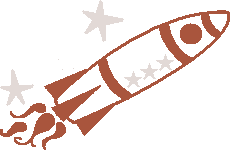 Penelope
About
Today I am 19 and female. I'm one of those people who never gets bored. Trust me, it's not as good as it sounds.
Mood
Links
Profile - Friends

Player
Sep 17th, 2009 2:50 am - Subscribe
Today I'm blue, tomorrow I'm green.
I don't really give a fuck about what you think about me. You'll never know me. I don't even want you to know me, that would be a waste of time. Call me a bitch, a child, selfish, heartless, boring, wrong, stupid.. but your words are empty. They don't mean shit to me, because I don't even know who the fuck you are.

Thank you, but no thank you. I'm going to label myself. I am whoever I'd like to be and frankly you just didn't know how to open up the best side of me. You didn't really give me a reason to.. but that's okay. It doesn't matter if you see me as something so broken, so horribly messed up. A lot of people would label me something completely different, because I'm different around everybody. If I really wanted somebody to believe that I'm a truly amazing person, I'd do so. Making people fall for you isn't hard at all, and anybody can do it - but starting off a friendship that way is totally stupid.

The rest of this I'm writing in my journal.

I'm just really glad that I'm following my own rules and getting to know people well before I assume that I know what kind of person they are. I should have done this from the start - it would have saved me a lot of time!
(0) comments
Add Comment
Anonymous guest, why not register, or login now.



- BACK TO BLOG -