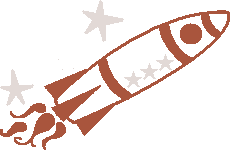 Penelope
About
Today I am 19 and female. I'm one of those people who never gets bored. Trust me, it's not as good as it sounds.
Mood
Links
Profile - Friends

Player
Oct 16th, 2009 8:13 pm - Subscribe
Tonight's the night.
Yet another friday at Keltic (I know I know) and of course I always stay longer than planned. I met up with some usual friends, and then I met some new friends. I recognized one of the waiter boys as someone who went to my school so I tried to give him some really lame remarks and at least I made him smile. This one guy kept hitting on me and I didn't like it because he would still ask me things even after I told him I had a boyfriend. I wish Kevin was there with me... It felt so hectic though, like it usually does, because I always get stuck between different groups of friends and always have to connect everyone together. I hate that because I don't know what everyone will think of each other. I definitely felt cute though, because I wore a little more makeup and even Bilal told me I looked good! I was so relieved because I used to always have "zombie" makeup and people would assume I was a crack whore. Seriously! I thought I would get that again, but I think I didn't do it as horribly tonight. I'm glad I met new friends and ran into some older friends - like Chris and Bryan. Bryan didn't even recognize me! I don't know if I should take that as a good thing or a bad thing. Anyways, I got a little grumpy at the end of the night because initially Bilal was supposed to walk me home, but then that flopped and Douglas was supposed to walk me home. They were being slow, and i really wanted to be warm and sleep, so I was supposed to walk home with Derek (sp?) but of course, when all the guys got together, they took ages to decide on anything and also kept smoking cigarettes. I can't stand the cold, so I got really really sick of waiting. I'm always fucking waiting for them.. I guess that's what I get for having guy friends instead of girl friends. I ended up walking (running?) home alone and neither of them texted me afterward. I need new friends.

P.S. It's 3:30 am and I have to be up at 6:30.
(0) comments
Add Comment
Anonymous guest, why not register, or login now.



- BACK TO BLOG -