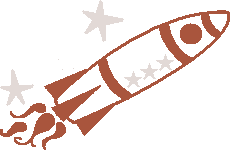 Penelope
About
Today I am 19 and female. I'm one of those people who never gets bored. Trust me, it's not as good as it sounds.
Mood
Links
Profile - Friends

Player
Oct 10th, 2009 6:33 pm - Subscribe
Too much, two things.
I'm in one of those moods again, so ambitious... I'm tired but I don't want to go to sleep because I want to accomplish all these things I've started doing. I usually lose this feeling in the morning. I know I'm going to go to bed really soon though. Me and Bilal are officially friends again, and this is probably take three or four, but I don't even think I want to start anymore drama with this because it's such a waste of thought. I noticed I often get angry with a lot of people and end up saying all these things about them that I don't like.. but in the end I always end up forgetting about that, forgiving (or asking for forgiveness) and befriending these people all over again. It's almost become a routine for me really. I don't know if I should feel proud that I'm good at fixing my friendships in the end, because I think I'm the main cause in ruining them to being with.

I wanted to mention my graffiti project again because so far I've mentioned it to quite a few people. At least two people didn't like it and told me it's not going to work or make a difference (ouch!) but the majority of people really really liked it! It makes me feel so good. The past few weeks I've wanted to do it completely alone, but Bilal liked it a lot so I think I'll allow him to help out also. Who knows, maybe I could get a whole team of people interested and that way, it would be so much more creative and thoughtful, and a lot faster too. I can't think of all these brilliant ideas all on my own. I mean I know I'm brilliant (haha) but I think a group of brilliant people is beyond brilliant - it's astonishing. I actually don't mind that it's getting really cold out because I feel that if we're going to be tagging at night in the cold, then there's a smaller chance of getting caught.

I had such a good conversation with Jamie today, it felt so good that him and I are on the same page. I really need to work on my posture. I can't get this boy off of my mind, but I'm not going to forget what you said..
(0) comments
Add Comment
Anonymous guest, why not register, or login now.



- BACK TO BLOG -