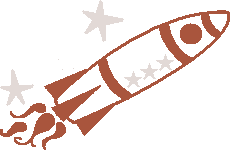 Penelope
About
Today I am 19 and female. I'm one of those people who never gets bored. Trust me, it's not as good as it sounds.
Mood
Links
Profile - Friends

Player
Feb 17th, 2010 2:21 am - Subscribe
Travellers
Today at chapters I bought a book entitled 365 Ways To Live Happy. Taken from the self-help section, I know it sounds kind of cheesy but after flipping through some of the pages I noticed how similar all the points were to the majority of my daily lists or future goals. Some of the ideas in this book are so simple yet so powerful! I'm excited to start doing all these positive things. I don't think I've ever had such a positive outlook on my life before, except for when I was a little kid. I'm planning on holding onto this.

Later in the evening, Bilal beat me 3 or 4 times in chess! It didn't make me feel very angry because instead of planning to checkmate his king, I kept eating all his pieces.

I'm kind of annoyed because my college interview is after tomorrow, and the last time I had it the interviewer asked me what the most famous Canadian photographer is and I didn't know. He said he's on all the photography magazines if I remember correctly. I wanted to find out this information just in case I got asked this question again. I couldn't find it anywhere online! I also looked at the photography magazines at Chapters and none of the magazines were even Canadian. I looked in the photography books section and there wasn't anything there that I think would have suggested Canadian photographers.

It really annoys me when I can't find information I'm looking for. I guess I've just gotten used to finding answers to all my questions using Google. It makes me think about how much luckier I am than people who lived a decade ago. Or a century before that. Or cavemen. Then again, sometimes I wonder if maybe in the future things will be even better than now, and the people in the future will be like "Damn, we're so lucky to be born in the year 2090!" and look down upon the 21st century. As much as I like to think that thought, I like to take in consideration global warming, over population, extinction of species, limited resources, etc. Those things make me think about how maybe the future is doomed after all and that maybe we really are born in the luckiest years.

And how lucky am I not to be born in Africa or another third world country? How lucky am I to be born in a good place, in a good family, a good home.

It's crazy how great of a life I have, and how little gratitude I show for it. I'm going to try to change that. The starving children in Africa would be laughing if they knew about the little flaws and "problems" I obsess over in my life and how greatly I can let them bring me down. It's funny how I seem to know what's good for me, and know how stupid some things I do are... yet I still go back to my old ways.
(1) comments
veganterra
- February 17th, 2010
Good to know that others realise that these are most likely not our best years... but most likely our last if we keep on living the way we do as a species.
Add Comment
Anonymous guest, why not register, or login now.



- BACK TO BLOG -