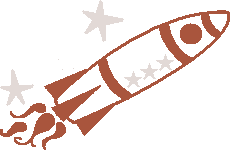 Penelope
About
Today I am 19 and female. I'm one of those people who never gets bored. Trust me, it's not as good as it sounds.
Mood
Links
Profile - Friends

Player
Oct 3rd, 2009 4:48 pm - Subscribe
The truth about the truth
I've been going against who I really am.

Even if I try my absolute hardest to shut away these germs called people, they always find a way to seep into your brain and shut down your vitals, becoming a cynical administrator - a temporary control system deep inside your mind - a very, very comfortable virus that makes you think that everything it's giving to you is reality. It's because they've been through the same thing, and they believe in what they're doing because they have never fought it and therefore they've already forgotten the truth. ...and so it spreads and spreads. And every morning as I'm re-born into this world, I face a decision and a choice, to battle or to consume... and be consumed. To exist or to hide. To value my life or to value my possessions. To be like you... or to be like me.

I'm such a fool for becoming something that everybody likes.

I used to be an astronaut, but now I'm just like every other girl.
(0) comments
Add Comment
Anonymous guest, why not register, or login now.



- BACK TO BLOG -