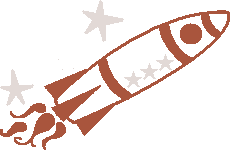 Penelope
About
Today I am 19 and female. I'm one of those people who never gets bored. Trust me, it's not as good as it sounds.
Mood
Links
Profile - Friends

Player
Sep 19th, 2009 2:25 am - Subscribe
V E X
Well I still can't see straight but I think I'll be fine by 11:30 which is when I work. Hahahaha, I was smiling to myself while eating breakfast because I kept remembering, one by one, funny things that happened last night. I remember when we were walking to the party, me and Krystal mentioned when they first met me and she said that she remembers that I exclaimed to everyone in the room that I give really good head. Ahahahaha! I don't think I said exactly that, maybe something similar. Also, at some point I remember Teri kissing me on the lips, ahaha... it was cute though. When Pat came, I tried to keep him company a lot since he didn't seem to know as many people as everyone else. Then at some point, Keri tells us that me and Pat should "do it". Hahaha. I was like, do what? Play rockband? Sure. And she's like, no, I think you guys should HAVE SEX. Ohhhhhh wow, she's really eccentric. Anyways, Dominique is still in my bed at the moment. I let her sleep here, in bed with me! Oh, wow, I also remember talking to Jarett a lot. He was being really weird and talkative.. probably because I was kinda drunk and I must admit I can be pretty entertaining when I'm drunk.

What I'm proud of most about tonight was that there were 3 people at the party that I kind of cut ties with, or things might have been weird with... but I ended up being nice to all three. :) Anyways maybe I'll write more once I remember some more.

---------------------------------

I remember at one point, I think Keri told me that she thought I hated her because she was friends with Mike. Lol, that's weird. I told her me and Mike were cool now. :) Oh, I thought it was cute how us girls kept going to the bathroom in groups, ahaha... it was awesome.

When me and Dom were walking home, there was a little mousy running in CIRCLES in the middle of the fucking road. It was weird.. I was trying to save it with my feet. IT WAS LIKE A VIDEOGAME. Every time I tried kicking it with my foot, it just kept gravitating in circles towards the road. Or it would squeak or something. I felt sad, it's probably squished by now... or frozen.
(0) comments
Add Comment
Anonymous guest, why not register, or login now.



- BACK TO BLOG -