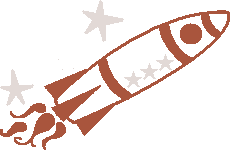 Penelope
About
Today I am 19 and female. I'm one of those people who never gets bored. Trust me, it's not as good as it sounds.
Mood
Links
Profile - Friends

Player
Sep 25th, 2009 5:59 pm - Subscribe
We'll make history tonight.
I had another good night. I hung out with Alex today and we talked a lot. I showed him my stencil ideas and we decided to go try them out on the bridge near my house. It was awesome! They turned out really sick, and they're still re-usable. Now I'm really excited to make a billion of these... except I really don't want to get caught. I really wanted to go to the bar tonight and see what it's like, but Alex lost his fake ID somewhere. Oh well, next time! I'm supposed to hang out with Kevin tomorrow. I haven't seen him in like a year! I hope it doesn't flop, I miss that ginger kid.

Also, I after practicing guitar today, my fingers hurt so bad. I loved the feeling.. I feel like I'm progressing. :)

Time for bed, good night.
(0) comments
Add Comment
Anonymous guest, why not register, or login now.



- BACK TO BLOG -