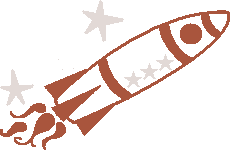 Penelope
About
Today I am 19 and female. I'm one of those people who never gets bored. Trust me, it's not as good as it sounds.
Mood
Links
Profile - Friends

Player
Oct 14th, 2009 6:47 pm - Subscribe
What a kissaholic!
I had a really good day. I hate rushing into relationships and I usually avoid it as much as I can, but me and Kevin are a couple now. I just have a really good feeling about this one, and when I like something, I'd rather claim it for myself so that nobody else can.

We made cute things and laughed a lot.

I think I embarrass him with my retro bus stop dance moves.

I wonder what Dorota will say.

Oh and, I'm now officially Irish in training.
(2) comments
anonymous
- October 14th, 2009
what does the last statement mean?
astronaut
- October 15th, 2009
hahaha,
kevin is irish and he gave me a button for my backpack that says that.
it's just supposed to be cute haha.
Add Comment
Anonymous guest, why not register, or login now.



- BACK TO BLOG -