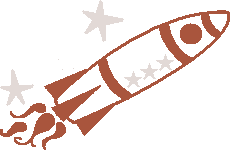 Penelope
About
Today I am 19 and female. I'm one of those people who never gets bored. Trust me, it's not as good as it sounds.
Mood
Links
Profile - Friends

Player
Feb 16th, 2010 10:52 am - Subscribe
Where do you go..
Before I start my day I just wanted to write about how much I enjoyed Valentines day. I told Kevin about my missing teddy bear which I really missed, and he actually went to build-a-bear and made me a really cute teddy bear with peace signs all over it. I slept with it last night! Dinner was lovely, we went to that Irish place where Kevin and I had our first date. At home we were cuddling naked in bed and we both fell asleep without brushing our teeth. :$ It was cute. I actually beat Kevin in chess four times in a row, I think I'm getting better but all in all it's a really hard game.

Last night was the first night in a while where I slept well and didn't wake up at all! Maybe it had to do with my mood, or all the ticking clocks in my room. Anyways, better start my day before it's gone forever!
(0) comments
Add Comment
Anonymous guest, why not register, or login now.



- BACK TO BLOG -