Join the Bethany Dillon street team!
Date: May 16th, 2005 7:32:41 pm - Subscribe
Mood: spazzy


Some of might already know that Bethany Dillon is coming out with a new CD titled: "Imagination" on August 18th. Well, I am asking you all since she's such an awesome singer to go and join her street team. In joining you can: vote for the cover pic, win awesome prizes and be the first to hear the latest in Bethany Dillon news. So go and join today!



Come with me, they'll call us Revolutionares.
Comments: (1)
---
Pictures!
Date: Apr 10th, 2005 11:52:30 pm - Subscribe
Mood: sensitive
currently playing: \"Room To Breathe\"- ZOEgirl

Here's some new pictures, if you havn't seen them yet. Enjoy!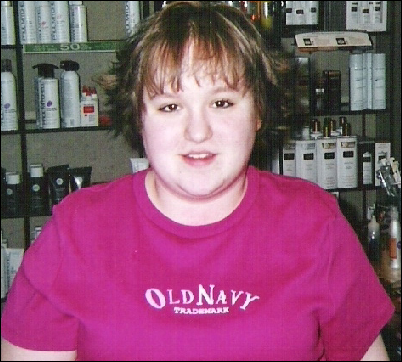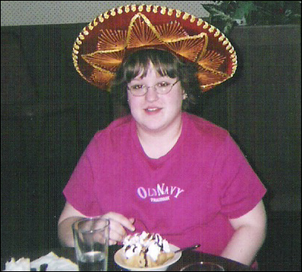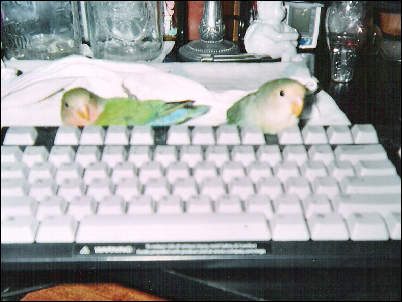 Comments: (2)
---
Sorry!
Date: Apr 8th, 2005 10:55:39 pm - Subscribe
Mood: headachy


I am sorry I havn't blogged here in a while. I just never got around to here. Well I am getting my guitar lessons, and that about wraps up my life. haha, sorry I can be so boring.
Hopefully, something exciting will happen and I can post about it.
Comments: (1)
---
survey stolen from Jai
Date: Mar 29th, 2005 12:51:54 am - Subscribe
Mood: discarded


1. WHAT IS YOUR FULL NAME? Brittani Christine Valentine Z*****

2. WHAT COLOR PANTS ARE YOU WEARING? actually they're shorts, and gray.

3. WHAT ARE YOU LISTENING TO RIGHT NOW? the news in the background

4 WHAT'S THE LAST THING YOU ATE? maple sausage and eggs

5. DO YOU WISH ON STARS? Nope

6. IF YOU WERE A CRAYON, WHAT COLOR WOULD YOU BE? Black or Pink

7. HOW IS THE WEATHER RIGHT NOW? rainy and cold

8. LAST PERSON YOU TALKED TO ON THE PHONE? My mommy

9. DO YOU LIKE THE PERSON WHO SENT YOU THIS? I stole this from Jai. And yeah, I like her. She's cool and a good friend.

10. HOW OLD ARE YOU TODAY? 16

11.FAVORITE DRINK? Diet Coke w/Lemon

12.FAVORITE SPORT? volleyball or soccer

13.HAIR COLOR? yucky brown

14.DO YOU WEAR CONTACTS? No

15.SIBLINGS? none

16.FAVORITE MONTH? March

17.FAVORITE FOOD? anything mexican or chinese

18.LAST MOVIE YOU WATCHED? Gidget

19.FAVORITE DAY OF THE YEAR? my birthday or Christmas

20.WHAT DO YOU DO TO VENT ANGER? Cry or complain to my online friends.

21.WHAT WAS YOUR FAVORITE TOY AS A CHILD? my stuffed bunny, i got when I was 3. I still have it.

22.SUMMER OR WINTER? winter

23.HUGS OR KISSES? both

24.CHOCOLATE OR VANILLA? chocolate

25.DO YOU WANT YOUR FRIENDS TO WRITE/ E-MAIL BACK? they can reply if they want

28.WHEN WAS THE LAST TIME YOU CRIED? 2 hours ago, i cry everyday

29.WHAT IS UNDER YOUR BED? bunch of crap, a Razer scooter

30.WHO IS THE FRIEND YOU HAVE HAD THE LONGEST? Adriann

31.WHAT DID YOU DO LAST NIGHT? stayed online for awhile

32.FAVORITE SMELL? a newly bathed bird, really they smell good!

33.WHAT INSPIRES YOU? Jesus, Bethany Dillon, Stacie Orrico, Mary Seaton

34.WHAT ARE YOU AFRAID OF? everything

35.PLAIN, BUTTERED OR SALTED POPCORN? buttered and salted

36.FAVORITE CAR? PT Cruisers, Hummer

37.FAVORITE FLOWER? Roses

38.NUMBER OF KEYS ON YOUR KEY RING? none

39.CAN YOU JUGGLE? Nope

40.FAVORITE DAY OF THE WEEK? Tuesday

41.WHAT DID YOU DO ON YOUR LAST BIRTHDAY? ate lunch and went and bought my guitar

42.HOW MANY STATES HAVE YOU LIVED IN? 2

43.HOW MANY COUNTRIES HAVE YOU VISITED? 1, Canada

44.HOW MANY CARS HAVE YOU HAD & WHAT WAS THE FIRST? N/A

45.WHERE WERE YOU BORN? Ventura, California
Comments: (1)
---
alone again
Date: Mar 24th, 2005 1:15:53 am - Subscribe
Mood: cute


Guys, it really sucks. I again was the only one in Youth Group. Pretty much all the services (except Sunday Mornings) I am the only teen. I have been praying for more people my age...the saying is right "Be careful of what you wish for". I got Charlie. Oh joy. I fall for him and later find out he is a skank. Sadly, true. 'Member guys, if I ever, I mean ever fall for him again..slap me and slap me hard.


Well good-night everyone!

Comments: (2)
---