caras amazing message she left for me!
Date: Jun 23rd, 2005 11:25:06 am - Subscribe
Mood: jittery
Spinning in my CD Player--->: copeland

kishbaby286: hey baby, i know your in the middle of your test right now (and kicking ass on it), but i just wanted to tell you something that i was thinking about last night after i got off the phone with you. I love you with all of my heart, and i know i don't tell you enough, but i don't know what i would do without you. you are everything that i could ever dream of in a man. you are so perfect for me in every way, and you challenge me to do my best in everything that i do. i really appreciate that and i hope i live up to all of your expectations b/c you have far exceeded mine. i never thought when i met you at that concert, that i was sitting next to the man i was going to marry and give children to. baby i know that we are going to make it, i KNOW it. after yesterday i don't have anymore doubts. i want to spend the rest of my life with you and grow old with you and do all of the things that people in love do.



Auto response from copCHT: gone to chattanooga for the day to take the chattanooga police dept.'s exam. bbl tonite. call my cell :-)


kishbaby286: i am in this for life and if it takes me the rest of my life to prove how much i love you, i will gladly do it. but i do hope that you know how much you mean to me, how much you touch my heart and have been a blessing in my life. how you have this thing that i can't explain that just draws me to you and gives me chills everytime i see you. like that motley crue song says, i want to know that if i did die tomorrow (god forbid) that i said everything to you that i needed to say and conveyed to you that you mean everything to me. you are my life, my heart, and my soul. you are my lover, friend, and teacher. you will never know how thankful i am to God for giving you to me. you are the best thing that has ever happened to me and you make me happier than i have ever been. as corny as it sounds you really are the light in my life.
Comments: (0)
---
right here...
Date: Jun 4th, 2005 2:15:15 pm - Subscribe
Mood: troubled
Spinning in my CD Player--->: staind

I know I've been mistaken
But just give me a break and see the changes that I've made
I've got some imperfections
But how can you collect them all and throw them in my face
But you always find a way to keep me right here waiting
You always find the words to say to keep me right here waiting
And if you chose to walk away I'd still be right here waiting
Searching for the things to say to keep you right here waiting
I hope you're not intending
To be so condescending it's as much as i can take
and you're so independent
you just refuse to bend so I keep bending till I break
But you always find a way to keep me right here waiting
You always find the words to say to keep me right here waiting
And if you chose to walk away I'd still be right here waiting
Searching for the things to say to keep you right here waiting
I've made a commitment
I'm willing to bleed for you
I needed fulfillment
I found what I need in you
Why can't you just forgive me
I don't want to relive all the mistakes I've made along the way
But I always find a way to keep you right here waiting
I always find the words to say to keep you right here waiting
But you always find a way
To keep me right here waiting
You always find the words to say to keep me right here waiting
And if I chose to walk away would you be right here waiting
Searching for the things to say to keep me right here waiting
Comments: (0)
---
(the symphony of) blase\'
Date: Jun 3rd, 2005 9:04:23 am - Subscribe
Mood: emotionally devastated
Spinning in my CD Player--->: anberlin

this song is the perfect break-up song. i love it. if you havent herd it, you need to buy this cd by anberlin. its stellar. anyways, so last night, after i get off work, i am heading home. well i drive past the planet and see that it is packed... packed with white trash and niggers of course. its funny how those 2 types of shit mix together. well, i drive by it and dont think anything really... well as i drive by it, i think to myself, hmmmmmmm - i bet kim is there... so i U-turn it and head down there in full uniform. well, as i drive around and dont see her car, i think all is well. however, upon driving back behind the nasty ass building.... i see kim and her friend getting out of HER car, about to go in to the planet. i have never been so pissed in my life. i mean heres the low down... i have been there for kim and done more for her than ANY other friend or guy she has EVER had and she knows it. and she calls me and tells me all this innocent bullshit... for instance, last night, she called and said that her dad was in the hospital and that she was going down to her sisters to babysit. how sorry of a person are you when you lie and USE your family as a crutch? anyways, i see her and i know she just died inside because, yes, for the 57364857639852 time, i caught her ass in a fucking lie. kim lane goes to the very place that she CURSES and says that the people who go there are sorry ass niggers and white trash.. well, its funny how SHE WAS THERE last night all dressed up. she looked very nice. i will give her that. its funny how she says all this shit like how she wants to have my kids and shit and then when she goes out, and she denies that she ever does... she dresses up for whomever she meets there or for whatever may come up to her. i swear, this bitch is past gone. shes not even alive as far as i am concerned. and though she doesnt know, she will be going to court here in about 2 - 4 weeks in reference to a ring that i let her wear once upon a time and she lost it... i am going to get her for all its worth. she has fucked with the wrong bull and BY GOD, it is fucking on! kim has fucked away the best thing in her life and something that she will regret until the day she dies. she wont admit it, but she knows it is true. i hate it for her, that our 'friendship' has come to this... but she made the bed and now she will lie in it... oh yes she will lie in it forever and ever. this is my song for her. some parts are not true - but by in large, this is to her.




(the symphony of) blase'
Are there no shadows where you are?
I can see everything as day
Problems that you try to hide away
Pushing me aside (You're pushing me aside)

Could the winter calm come twice?
Because your heart seems so cold tonight
Thirst for substance somehow isn't right
It's killing me inside (It's killing you inside)
Killing me inside

I don't wanna be where you are
I don't wanna be here even now
I don't wanna be by your side
If something isn't right
If something isn't right

This is our last goodnight
Say what you will
Say all that you can
Words have no meaning
When I've seen where you've been

This is our last goodnight
Say what you will
Say all that you can
This is our last goodbye
This is where love ends

Are you so naive to right and wrong
How could you watch innocence forgone
Does what we've done ever really belong?
It wasted me away (I feel so wasted away)

God if you can hear me out alright
Please take these feelings for her inside
My chest hurts when I breathe tonight
It's wasting me away (You're wasting me away)
You're wasting me away

I don't wanna be where you are
I don't wanna be here even now
I don't wanna be by your side
If something isn't right
If something isn't right

This is our last (This is our last)

This is our last goodnight
Say what you will
Say all that you can
Words have no meaning
When I've seen where you've been

This our last goodnight
Say what you will
Say all that you can
This is our goodbye
This is where love ends

This is our last goodnight
Say what you will
Say all that you can
Words have no meaning
When I've seen where you've been

This is our last goodnight
Say what you will
Say all that you can
This is our last goodbye
This is where love ends
Comments: (0)
---
patrol and traffic
Date: Jun 2nd, 2005 11:41:53 am - Subscribe
Mood: asleep
Spinning in my CD Player--->: breaking benjamin

well, its been forever since i updated. this is partly to blame because of my strenuous schedule that i have been living with for the past week or so. i have been on patrol all night, working traffic duty for 10 hours a day for the past 4 days. my favorite partner for patrol is without a doubt, officer higgins. he is the greatest. for traffic, no one holds a candle to officer roberts. with him, i ride on the mustang and its cool. we ride at over 100+ mph regularly, catching stupid motherfuckers who think they can speed and drive as fast as they want to. haha. my favorite place to pull traffic tickets is over off okalona road, going towards unicoi county. i just love the way it looks over there. i think unicoi county is the prettiest area in all of east tennessee. in fact, i am going to apply with the unicoi county sheriff's department and possibly the erwin police department. i mean, as far as the longevity of my job goes, i just want to get on somewhere and stay there forever. so if i get on with the unicoi county sheriff's dept., i will stay there and be a cop there. i want more than anything to get on at the JCPD, where i am working now, and stay there forever. but, if the UCSD gives me a job first or offers me a job, i am sure as hell going to take it. the one thing i like about working over there, in unicoi, is that there is a huge amount of meth and the officers there bust all kinds of drugs. i want to do that sooooooooo bad!!!! anyways. i am just doing something that i dont ever get to do anymore, CHILLIN! i am just relaxing and napping for a while. its 1238pm and i am sitting here on the coutch watching the news on tv. i am thinking about going out and getting something to eat as well, before i head down to headquarters for yet another day of traffic in the mustang. this is getting old. i want to spend sometime with my girlfriend and just do what we do bvest when we are together...
aint that right babygurl. hehe. anyways, i am going to sign off here. i will keep my posts and entries on my job as a police officer coming more often. i know i swore i would keep you all up to date and all but its been sooo hectic lately. i will do better, i promise.
Comments: (0)
---
patrol
Date: May 28th, 2005 11:10:13 am - Subscribe
Mood: grand
Spinning in my CD Player--->: dishwalla - find your way back home

tonite i work from 7pm to 7am, on patrol. saturday nights are always the most fun. drunks, fights, burglaries, drugs, etc. as a police officer, i get to deal with it all. i will tell you all about my night later, if i post sometime tomorrow. stay safe.



Comments: (0)
---
.
Date: May 25th, 2005 4:20:49 pm - Subscribe
Mood: lonely
Spinning in my CD Player--->: keith urban

life is a balance of holding on and letting go
Comments: (2)
---
big machine
Date: May 22nd, 2005 7:45:25 pm - Subscribe
Mood: SOOOOOO JADED
Spinning in my CD Player--->: sevenwiser

one of the most saddest and beautiful songs i have ever heard... one of my all time favorites...






Big Machine
(John Rzeznik)

Ecstasy is all you need
Living in the big machine
Oh you're so vain
Now your world is way too fast
Nothing's real and nothing lasts
And I'm aware
I'm in love and you don't care
Turn your anger into lust
I'm still here but you don't trust at all
And I'll be waiting
Love and sex and loneliness
Take what's yours and leave the rest
So I'll survive
God it's good to be alive
I'm torn in pieces
I'm blind and waiting for you
My heart is reeling
I'm blind and waiting for you

Still in love with all your sins
Where you stop and I begin
And I'll be waiting
Living like a house on fire
What you fear is your desire
It's hard to deal
I still love the way you feel
Now this angry little girl
Drowning in this petty world
Oh who you run to
Swallow all your bitter pills
That's what makes you beautiful
You're all or not
I don't need what you ain't got

I'm torn in pieces
I'm blind and waiting for you
My heart is reeling
I'm blind and waiting for you

I'm blind and waiting for you
I'm blind and waiting for you


Comments: (0)
---
cara
Date: May 22nd, 2005 7:13:23 pm - Subscribe
Mood: empowered
Spinning in my CD Player--->: ryan adams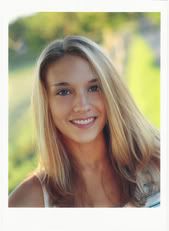 the most beautiful thing in my life right now.

Comments: (2)
---
reports from tpatrol
Date: May 22nd, 2005 3:48:22 pm - Subscribe
Mood: accomplished
Spinning in my CD Player--->: underoath

i will start this out by saying this.. if you are here, then you know who i am and what i am about. for those of you who dont, my name is clark tucker and i am a criminal justice major at east tennessee state university and i work as an intern at the johnson city police department. i am going to be a police officer full-time after i complete my intership at the jcpd. read the following and leave your questions or comments. thanks.

i view all things and society totally different now. nothing i knew prior to last night at 7pm is the same. i am doing my pre-employment internship at the johnson city police department here in johnson city, tennessee - for those of you that do not know.

last night was my first night at my new job site, the johnson city police department. i showed up at headquarters at 1830 hours for roll call. i was assigned to Master Police Officer Alex Perry and we set out for patrol at approximately 1911 hours. we went to the city's depot and filled up the cruiser and headed out to our first call.

first call: car accident on mayfield and walnut street. these 2 elderly folks were turning into their store that they own and some transients from pennsylvania attempted to pass them on double yellow lines, resulting in an illegal traffic move and moreover, resulting in the left-rear side of the folks' van been smashed in. we showed up second on the scene and secured it accordingly. upon arrival, the victim stated that the subject driving the vehicle that hit he and his wife immediately got out of the car and ran to the back of their place of business, placing a large brown bag somewhere off mayfield lane. we showed up, got the information from all the parties involved. 2 of the female subjects has no identification and smelled of terrible odors and alcohol, not to forsake the atrocious smell of cigarettes that they smoked pervasively as we performed our routine procedures... we called another officer in and he parked about half a mile down the road and had his binoculars (sp) out and was hiding behind a forsaken business spying to see of he could see where the bag was placed. only one of the subjects in the trooper that hit the van had a valid license, henceforth, she was able to drive away. we had an officer stay in place down the road and see if they came back and retrieved their goods they had hidden from us. we immediately got another call and moved out accordingly. the end of this call is unknown to me and officer perry, at this point and to my best knowledge.


second call: we were immediately dispatched to the food lion over towards elizabethton where state of franklin passes headquarters. a few mexican subjects had ran into a woman in her parked car. we broke broke both of the parties up and heard both sides. at this point, i was wishing i had been a little more fluent in spanglish... haha. (spanish - english) thats cop slang whether or not you believe it. anyways, the woman said that she would not file a charge against the illegally driving male subject if he paid her fifty dollars. he paid up. we ended it and left the scene. easy call. i like these kinds of calls. simple, easy, and NO paper work.


traffic: we wrote a little under 10 tickets last night i believe. we got a few off of I - 26 and at my favorite hiding spot off of Highway 67 going towards elizabethton, at the end of the city limits.


third call: an elderly woman called in and said that she heard gun shots and was in fear that someone was prowling around her residence on the south side of town, in a rather rough area. we went out and officer perry performed a search of the premises and found nothing to be out of the ordinary. but the woman felt better after the police came and made sure she was safe. this is perhaps the most rewarding aspect of the job. helping the elderly, that actually DO respect us, unlike the majority of the young, teenage punks we come in contact 90% of the time.


fourth call: the skating rink. 3 female juveniles were fighting over some stupid shit at the skating rink next to point blank firing range. we had the owner call their parents. they came and picked them up and the subjects were banned from his establishment for 2 weeks respectively. no charges were filed. i hate it when the police are called to such petty and easily-resolved conflicts... moving on.


fifth call: captain tunnel, our captain on the 7pm-7am shift, called officer perry and another officer, along with myself, to go do some bar raids at the nashville sound and other bars and clubs that are notorious for criminal activity occurring at. on a side note. this is perhaps why i see things differently. if your life sucks so bad to where you have to go to clubs and bars to feel good and this is your idea of "going out," you are the kind of person that gives us, the police, the most pleasure. why? because we derive pleasure from your lack of a life and vain need of being entertained by going to places where the sole reason who are there is for an easy one night stand, a piece of ass, to flirt, get intoxicated, or to fight. all the above are lifeless and worthy of shit. anyways, we went to nashville sound and saw the kind of people that go there... i think we call it the teeth to tattoo ratio... most women and men who go there have an equivalent amount of teeth and tattoos, quite humorous. anyways, we made our round there and all was well there. they were at maximum capacity last night.


sixth call: we were dispatched to an assault/tire slashing/drug bust on west walnut street. evidentally, the male subject was high and decided to slash someones tires at the nashville sound after we had done our bar/club raids. well the victims saw him and commenced in chasing him down to shamrocks, a local busniess notorious for selling tobacco and alcohol. well the male subject was ran off the road and then chased by the victims and beaten the hell out of. upon them performing a citizens arrest on him, we searched him once again and found that he has a few viles of crack cocaine for resale. his charge, amongst other things, possession of schedule I narcotics for resale, possession of drug paraphenailia, etc... he will be living at the jail for a while then having an incredulous, and possibly unwanted move to a state pen.


seventh call: this call was the highlight of the night. this will be the longest of the report here. it should also be noted that when felony arrests are made, the paper work takes some 4 hours by the arresting officers. moving along. while we were patrolling around, this girl named kim, calls me that i have known and been associated with for a while. she asks me what happened on walnut st., etc... then i guess, she went to the very place that she tells me are bad, the club. she hit classics billiard (a place where white trash live and 'play pool'), the 2nd level (which she claims she didnt know existed... haha, shitty liar this girl is), and the best of them all - THE DIRTY P!!! its called the planet really though.. anyways, she goes to the 2nd level and dances with a few shitwads. i use that term very indicatively as well. keep reading a you will know why and how.. well she obviously has this clubbing side to her where she goes out and just dances with anyone... haha. easy. anyways, an hour later after seeing her at the 2nd level dancing, we get a call over behind the tree streets for an auto burglary. well we show up on the scene as primary officers, because we were the first ones there aside from the Lt. well we secure both parties and get them separated. the driver of the white jeep cherokee was intoxicated to say the least. he was 17. the mouth this son of a bitch had on him was dispicable. although, he didnt talk too much shit to us because, regardless of whether or not you want to admit it, you dont talk disrespectfully to police officers. this was the case here as well after a while and he realized he was going to jail. he was charged with underage consumption/possession, driving on a revoked license, DUI, auto burglary, and a few traffic violations that were futile compared to one word - BURGLARY. for those of you that dont know, burglary is a felony and carries heavy time in prison. well, the driver is placed in custody and the passenger, whom owned the vehicle, was intoxicated as well. we charged him with consentual DUI, contributing to the delinquency of a minor, and auto burglary. well after we got him in cuffs, i escorted him back to the cruiser and placed him in the back of the car. he was wasted and was an eyesore to say the least. however, after the guard of trying to stand up to me because he was going to jail, he mellowed out and all was fine. he began asking me questions. i told him what his miranda rights were and explained them more in depth to him. still, he preoceeded to ask me questions and talk to me while officer perry was doing the majority of his paperwork at the rear of our cruiser. we were talking and i will be damned if i found out what i did. he confessed that he and his friend had been at the 2nd level and were dancing "with this blonde skinny girl." this is going to get good... hold onto your seats folks. well, that struck me as interesting because i had seen kim there earlier that night. he said, "sir, i was just dancing with this blonde chick that was all up on me and then this guy over there said i broke into his truck." i told him that i was just there to back up and support officer perry and that i could be of no further service to him. he said that this girl he had been dancing with was named KIM. LMAO!!!!!!!!!!!!!! i couldnt believe it. this girl that i had been associating myself with has been and still hangs out with the people that i put in jail. he was like, "sir, she is really skinny, has dark skin, and was wearing black pants and a white shirt." exactly what kim was wearing when i saw her... haha. coincidental? i think not. i proceeded to ask him what kind of car she was driving and he was very cooperative with me. he told me a black chevolet, 4 door, with something hanging from the rear view mirror. LOL. textbook discription of kim's car. so we took him to the jail and booked him in. this took about 3.5 hours and was monotonous. after that our shift was up and i returned back to the house.





i think it is soooo funny that someone that feels so strongly against people who go to the otter and clubs GOES TO THEM HERSELF! that strikes me as perplexing. i have made the decision after discussing the matter with a few of my fellow police officers at the department that girls that go to clubs regularly and loiter at various scandalous locations are NOT the material for long term, loving relationships. so regardless if you are a police officer or not, if you are associating yourself with a guy or girl that is a regular at a low budget, skanky ass club or bar, DITCH HIM/HER nowbecause chances are, like kim's unsexy dance partner, you could end up meeting myself or another one of my fine partners sworn to uphold the constitution of the united states. stay safe and thanks for stopping by.
Comments: (0)
---
..........
Date: May 20th, 2005 9:30:01 am - Subscribe
Mood: tired & lonely
Spinning in my CD Player--->: mze

im so full of love it deeply sickens me

Comments: (0)
---
in class again
Date: May 19th, 2005 9:51:11 am - Subscribe
Mood: eh
Spinning in my CD Player--->: nothing - dr braswell is talking

well, its that time again of the day.... early morning and wabbit is sitting here in class. we have been talking about the movie, unforgiven, for the past hour, yo'! i mean shit... theres only so much shit you can talk about in a movie, yea? i have been on butch's site lately and i cant find my damn 'letters' CD!!!!! i think i am going to have to go back down to dads cds and take back some of oy other cds so i can go to walmart or best buy and get yet another copy of butch's cd, LETTERS.
one of my favorite songs ever, is mixtape by butch. man, that song is the best song ever.... it reminds me of so much of this girl that i know. she is so crazy and was a great person, through all of her shit... i dont know, but 'mixtape' is the soliloquy for that thought of her. such an amazing song... at least i know i have felt the same way as someone else has on this matter, yea, and not to mention mr butch walker motherfuckers.. haha. well its break time. more in a bit. peathout fukas...
Comments: (0)
---
CHILLIN @ HOME
Date: May 18th, 2005 10:23:47 pm - Subscribe
Mood: marvelous
Spinning in my CD Player--->: socialburn - stacy

today has been uneventful and boring as usual. me and aaron have chilled at the house all day and i went to eat 2 times today with aaron. he has been playing his guitar all day today and its been kinda nice i guess. i havent heard from moody. i think hes over at dani's or something. they hang out often and they have a cool relationship. they are gonna make it, i know. we will be cops and have our wives or girlfriends, if i have one then, haha, hell i know i will, who am i kidding... and we will all get together and grill out and drink beer as our wives/girls lay in the pool, sun-bathing. gahhhh - i cant wait. more importantly, i just want to hurry up and be a cop fulltime. nothing else matters to me anymore. i love what i am doing now at the jcpd and i cant wait to do it on my own soon. school is going well and i love my violence, justice, & ethics class. its so cool. the more aaron and i talk, the more i am reminded that i really dont need a bitch or a liar in my life... its actually kinda cool that aaron has such a cool perspective on the matter. anyways, shit will change eventually... shit will be cool. the republicans are wanting to ban all filibustering power that the democrats have in the senate and house. this is bullshit. its going to be a fucking totalitarian gov. where the republicans have ALL the fucking power.. such is not healthy for a democratic society.. i dont care what u say or think. thats the truth. i have a few movies and i am gonna call up some people and watch them. so have a good night and enjoy the rest of te week. with love and spite for lies, CLARKA
Comments: (0)
---
in class
Date: May 17th, 2005 8:28:04 am - Subscribe
Mood: ambitious
Spinning in my CD Player--->: none

i got my laptop hooked up here in class.. i love it. i am sitting here watching the count of monte cristo, in Violence, Justice, & Ethics. this is a film class and we are watching the first movie of the summer session, the count of monte cristo. this movie is the ultimate movie of revenge.
Comments: (2)
---
clarity and sadness dont equal a blue sky
Date: May 16th, 2005 11:20:22 pm - Subscribe
Mood: the saddest i have ever been
Spinning in my CD Player--->: lifehouse and butch walker

i feel so sad tonite it makes me want to cry. i miss my precious girl and how she says 'why.' i sit here and drink my blues away only for them to be waiting on me at 9. why cant she just call me now and tell me we are going to be fine? i washed her shorts today and smelled her scent on them. i always think of her and just ask myself, 'when.' the pink rug and my sweat rings in my head, goddamn how i wish i was the filler of her uncomfortable bed. i think of our days together and nights as one. will i ever feel that her heart and truth i will have forever won? please call me love and call me your man. i wont leave you ever for my heart has no other plan. i live for you and paint the red skies with my sorrows, ever so blue. are you with someone else, do u call him every night? are my words in this stupid poem failing and sounding trite? i miss you so much i cant stand this. i wanna hold you and tell you its your love that i miss. nevermind our sex and the late nights shows, or over a year ago when we would sleigh ride on the cold winter snows. i remember our favorite band and our trips there, i wish i could say our plans would conglomerate and allow us to share. you once said to me, as long as we're in this world together baby. and since those words, i havent even thought of someone else, no not evev maybe. if i could hear that voice so soft and still, i would sacrafice my life as a cop - this heart's only will. in every song i hear your thought. then i am reminded that its you that i have always sought. chances are, we have none. however, i believe in those age-old promises of us as one. i love you with all my heart. can you please call me and tell me you never again wanna be apart. if i had the ring i'd marry you today. throw away all my pride and from you i'd never stray. why does it hurt so much love to you this way? i dont know, maybe because to you, my heart, i once gave.



Comments: (0)
---
joke of the day
Date: May 16th, 2005 5:31:07 pm - Subscribe
Mood: clean
Spinning in my CD Player--->: me singing and playing this new song i wrote

Why ARE Men Happier?

Men Are Just Happier People-- What do you expect from such simple creatures?
Your last name stays put. The garage is all yours. Wedding plans take care of themselves. Chocolate is just another snack.
You can be President. You can never be pregnant. You can wear a white T-shirt to a water park. You can wear NO shirt to a water park. Car mechanics tell you the truth. The world is your urinal. You never have to drive to another gas station restroom because this one is just too icky. You don't have to stop and think of which way to turn a nut on a bolt. Same work, more pay. Wrinkles add character. Wedding dress- $5000. Tux rental- $100. People never stare at your chest when you're talking to them. The occasional well-rendered belch is practically expected. New shoes don't cut, blister, or mangle your feet. One mood - all the time. Phone conversations are over in 30 seconds flat. You know stuff about tanks. A five-day vacation requires only one suitcase. You can open all your own jars. You get extra credit for the slightest act of thoughtfulness. If someone forgets to invite you, he or she can still be your friend. Your underwear is $8.95 for a three-pack. Three pairs of shoes are more than enough. You almost never have strap problems in public. You are unable to see wrinkles in your clothes. Everything on your face stays its original color. The same hairstyle lasts for years, maybe decades. You only have to shave your face and neck. You can play with toys all your life. Your belly usually hides your big hips. One wallet and one pair of shoes one color for all seasons. You can wear shorts no matter how your legs look. You can "do" your nails with a pocket knife. You have freedom of choice concerning growing a mustache.
You can do Christmas shopping for 25 relatives on December 24 in 25 minutes.

No wonder men are happier!


Comments: (0)
---
interesting thoughts
Date: May 16th, 2005 12:37:25 pm - Subscribe
Mood: chillin bout to go on patrol
Spinning in my CD Player--->: not a damn thing

this was written by one of my old school fiends back from mccallie. his name is peterson and he is a genius.. friends for life we are.

needless to say, i agree tenfold with him here. here are his thoughts...




Eric Peterson wrote:
I don't like it when I see pictures of people with webcams and digital cameras who obsessively photograph themselves at arm's length. Sometimes it is appropriate, but it is never appropriate when said person fakes the situation- like anyone is going to catch you deep in thought or looking incredibly sexy and you won't notice the camera 2 cubits from your face. i can see through you. i see through your failed facial expressions. i see through your facade. You are lonely. You don't have any photos of you having fun with your friends, hanging out, and you are so self-obsessed that you must have 4 or more photographs of yourself on the internet so others can view you looking important or sexy. this makes you boring. this makes you nothing but an amusement. maybe i'm being too harsh. i've slept only a few hours for the past three days, so i may be in need of a nap. Not going to happen. I'm going to finish writing my paper on Shirin Neshat's photographs in relation to Islamic art, I'm going to drink a beer before my 11:30 class and shortly after lunch i will pass out on the lawn with my pants down, waiting for something good to happen.



Clark Tucker wrote:
I agree tenfold.

Comments: (0)
---
young & aspiring
Date: May 16th, 2005 10:53:37 am - Subscribe
Mood: looking sharp in my uniform
Spinning in my CD Player--->: something corporate

the title of this post was stolen from the first track of the underoath cd.. i admit it. however, it fits perfectly for today. i got up at 819am this morning and then went to hardees after suiting up in my police issued uniform and then went to the first day of violence, justice, & ethics class. it was good. its a film class in criminal justice as you might have guessed... we are watching one of my favorite movies, the count of monte cristo. a phenomenal film of revenge... well we watched half of it and discussed the rest.. we will finish it tomorrow. anyways, i am hours away from my first day on the job as a reserve police officer with the JCPD. i cant wait! i have to meet with Sgt. Kerrier @ 230pm. its going to be great. its a beautiful day outside for patrol.. the skies are clear and the weather feels amazing. i will post extensively on my work at the police dept from here on out... so this blog is really gonna be all about cops and police work for the rest of the summer. i look to have some interesting and amazing stories... stay tuned and stay safe.



Comments: (0)
---
baseball bashed dresser, beer, and waking ashland
Date: May 15th, 2005 6:16:04 pm - Subscribe
Mood: bored/tired/chillin
Spinning in my CD Player--->: something corporate & waking ashland

this weekend has been one of the most boring of my current life i do believe... well, until last night at like 945pm. moody got stood up by his girl, so he subsequently came over to his second home, my place. after laying here like lifeless shitbags, we had nothing to do and were mindlessly bored. then he gives me this great advice... he's like call some people. so i was flipping through my phonebook on my cell and saw beav's #. well - just so u all know, beaver is one of my good buddies that goes to UT in knoxville; about 2 hours south of johnson city, respectively.. well the only word i know to describe beav is - AL-CO-FUCKING-HOLIC! he is an amazing fella and very inspirational. aside from drinking cheap beer, killing his liver, committing vandalism, and living in a not-so-clean apartment that has a gaping 8 foot body whole in it, he is very well-versed in his music... we are brothers in good music. we both love good music. i got him into july for kings and other good shit... he got my into butch walker. anyways, all we ever do is lay around, laugh and make fun of people, drink beer, listen to stellar music, and did i say drink beer? well last night i called him and me and moody got in the car and drove to knoxville. when we got there, beav had damn near killed a 24 pack of natural light. so we joined in and i commenced in going to wal-mart with him after moody passed out in some vacant room. beavs roommate fox, moved out after beav knocked an 8 foot silhouette whole into the wall in their kitchen... fox is another good man.. anyways, moody passes out. me and beav go to walmart to buy blank cds for burning. i saw a cd that i had to have. the band is called 'waking ashland.' they are amazing! they just released their debut on tooth and nail records and they are similiar to something corporate, another great band. i bought it and it hasnt left my player. well when we got back some of beavs neighbors were standing in the parking lot next to this abandoned dresser. yes, dresser as in what you put clothes in... so his friend named michael whom is an equally crazy son of a bitch, had this baseball bat. so aside from causing massive public disturbance, we commenced in beating the fuck into this dresser. it was the highlight of the night. the top half of it is non-existant. we bashed the hell out of it. michael was trying to convince beav and myself to take it somewhere and take a chainsaw to it... we declined. so me and moody and michael just retired to beating the fuck into this piece of wet wood. after that, me and moody hit the road back to johnson city. at the time we left, it was about 315am. so we leave knoxville at 315am and head back here. well moodys commences in drinking MORE beer and passes out again for the 2nd time in the same night/morning. well roll into JC at 501am. i pull into hardees and we had breakfast. it was lovely. then we came back here and went to bed. we woke up at 109pm and i took a shower. moody left. end of a great weekend.


here is the cover to the album i am listening to right now... its an amazing cd and EVERYONE should go out and buy it...





this is waking ashland, go buy it too. u can get both cds for about 20 dollars.. money well-spent..



Comments: (2)
---
despising
Date: May 14th, 2005 1:56:32 pm - Subscribe
Mood: reserved
Spinning in my CD Player--->: mp3s off alternativeaddiction.com

i fucking hate liars and sluts

Comments: (1)
---
this shit is fucking scary
Date: May 13th, 2005 4:10:11 pm - Subscribe
Mood: renewed


You've left your sweetie two voicemails and sent a text message, and still you've heard nothing. And you're starting to get that bad, suspicious feeling. Though you've both said you're exclusive at this point, a little light bulb has just flicked on in your brain and—a-ha!—you're thinking, "I'm being two-timed." Before you leave him that next (threatening) next message, take some tips from Anthony DeLorenzo. He's an infidelity specialist and private investigator with All State Investigations, a nationwide firm that receives at least 300 calls a week from suspicious men and women looking for answers and evidence about their honeys. Here are his six key signs that the love of your life may have another love life cooking behind your back.

1. Phone flubs
The telltale hang-up when you pick up your beloved's home phone is a thing of the past; now, cell phones make communication between lovers much easier. But they've also created new problems…they leave an evidence trail: "We were out to dinner one night, he got a call and when I asked who it was, he had a lot of trouble coming up with an answer," recalls Alex from Baltimore. "A few minutes later, he went to the bathroom and left his phone, so I had to look. Of course his ex-girlfriend's name came up on the missed call list." It's not just the call log that can get cheaters in trouble: "The cell-phone bill is a huge indicator," advises DeLorenzo. "It's the easiest place to gather evidence—repeated, unfamiliar calls with a longer duration than others, for instance, especially early in the morning or late at night." So if your partner gets weirded out when you see his cell phone bill out, it's probably not because he's embarrassed by the extravagant minutes plan he signed up for.

2. Working overtime
Just because your boyfriend or girlfriend's work hours aren't always consistent doesn't necessarily mean you're being cheated on, but you could well be in trouble: "It's hard to come home from work and go back out to meet up with someone, so using the 'working late' excuse to account for missing time is a natural," says DeLorenzo. "I used to call him at the office when he was supposedly working late, and he wouldn't be there," recalls Heather of Miami. "He had mentioned a female coworker a few times, so I started asking for her when he wasn't there and guess who else was never available?"

3. A new interest in the net
"Guys still primarily use the Internet for porn," says DeLorenzo, "But I'd say that 90% of the women in chat rooms are in relationships and looking for someone to cheat with." Email trails, however, are a problem for guys and girls alike. If you find your partner slamming their laptop every time you walk in on them checking their email (for the hundredth time that day), it's fairly likely that they aren't planning you a surprise party. If it's a joint account (or if you know your sweetheart's password and are the kind of person who'd snoop), you can search for the truth. There's also the always good tactic of just asking for the truth.

4. Romance revisions
A sudden lack of interest in sex or a sudden display of new techniques can be solid indicators that something's up. Women who cheat, for example, often need to separate their two relationships: "They don't come home after having a tryst and then have sex with their partner," says DeLorenzo. So if she's not all that interested in a romp with you, it could mean she's romping elsewhere. Men, on the other hand, tend to trip themselves up when they bust out new moves they've learned from someone else. "Women always tell me they first got suspicious when their partner started pulling crazy moves in the bedroom they knew their guy hadn't learned from any magazine," notes DeLorenzo.

5. "It's your imagination"
"I've found that by the time someone starts suspecting their lover of being unfaithful, the affair is already six to twelve months old. Their partner has just started slipping up," says DeLorenzo. At this point, the cheater is likely to turn the tables, making you feel guilty or paranoid for asking questions. That's when alarm bells should ring. "I felt like something was up between my boyfriend and his ex—they were spending too much time together—so I confronted him about leaving me out of things," recalls Erin of New York. "He told me I was crazy and accused me of looking for a fight. I didn't feel so nuts a couple weeks later when I found another woman's undies in his laundry hamper."

6. "I need my space"
If you already suspect that your partner is cheating, and he or she asks for more space, this is not a good sign—"space" is likely a euphemism for "space away from you so I can see who else is out there." Consider this case history: "After I accused him being too distant, my guy told me he needed some time alone to clear his head and was taking a scuba trip with some friends and he'd be unreachable for a few days. The day after he left, his itinerary from Club Med came," tells Angie of Cleveland. "And he sure wasn't there with his guy friends." So if your special someone says time alone is needed, don't be surprised if you're being sent the signal that you'll soon be solo—that's the sad truth about how cheaters operate, so arm yourself with this knowledge.
Comments: (0)
---