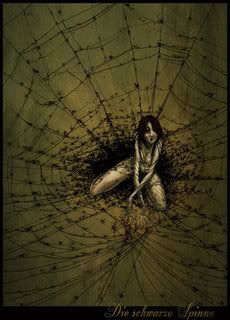 The situation in Ar has quieted down and I have returned to the nest. I have reopened the clinic and it will soon be business as usual. I am not sure what happened with the search, but Grunk assures me I have nothing to fear. I am now in need of another fighting slave, then again I have sort of lost my taste for experimenting, at least for now. I had a letter from my father waiting for me when I returned. It seems he would like me to enter into a contract of companionship and move on with my life, start a family all that nonsense. I have enclosed the letter with this entry.


My Dearest Eutrice,

I hope life finds you well enough. Your mother and I have not heard from you in almost a passing hand and as we live in Ar and you could easily find you way here we find that all rather unacceptable. Please find the time to stop by so your mother will stop complaining to me. but, I digress. The reason for this correspondence is this. You have reached the age of companionship, in fact you have passed it. I want to start actively looking for a companion for you, it is required by caste that you bare two children and I want you to make that a top priority. Do not make me force the issue, Eutrice. I assure you if you do so it will not be pleasant for either of us and you know exactly what I am referring to. I will be contacting you later in the hand.

Father

I, of course have no intention of bending to his will. I have never been much of one to bend. But, I will let him entertain the illusion I am listening to him. The man Thadius stopped by again, it was if he were waiting for me. He is a Physician, like myself, but somehow odd. It is as if he is constantly watching over his shoulder. I refilled his med kit with supplies as he requested. He quizzed me on poisons, I am not sure why. I answered his questions and left it at that. And as I must be up early, I am going to keep this short, I am sure I will write again tomorrow.