the . first . in . months .
Date: Apr 7th, 2008 1:37:40 am - Subscribe
Mood: festive


welcome back shim.

Not really, today ive been quite free at work so i was reading back on past entries, wow i think i wrote heaps back then, now i just hav the cant be bothered mood..... lol.... but thats okay..nothing much has been happening lately anyway.. just wanted to post a post for the sake of posting !!!
Comments: (2)
---
First entry for 2008
Date: Jan 18th, 2008 8:48:08 pm - Subscribe
Mood: odd




This post is dedicated to poh lin lee.. who kinda ask me to blog, cos i had no intention to blog at all acutally.. haha well, alot has happened during the last 2 months. ive been missing in action from this blog.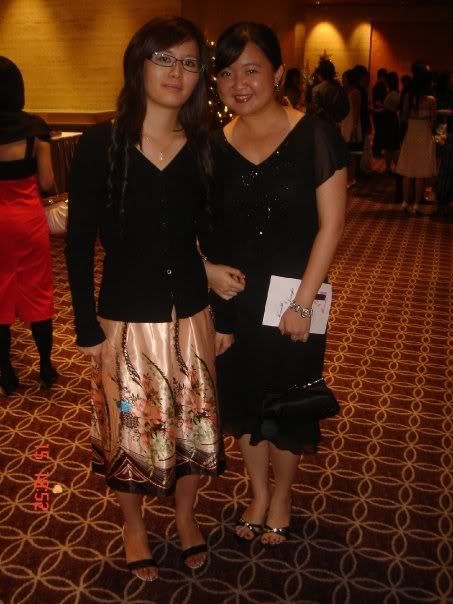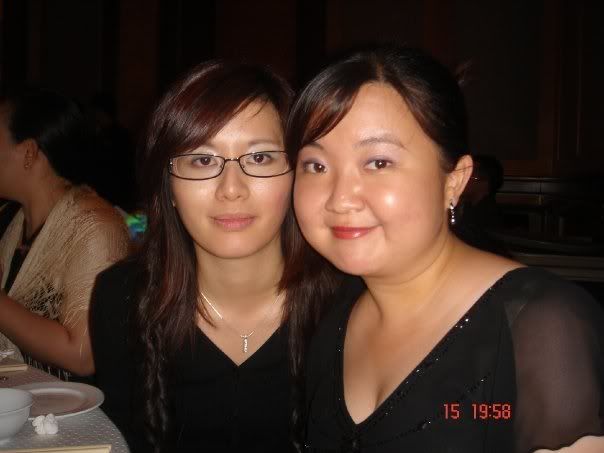 Where do i start?
Im back in boring brisbane already.. tragic really. haHa.. But reality calls ..

First of all, i had the best time in malaysia n singapore. 6 weeks away from this boring land of australia, to lands of truly asia..
comparing both places to eachother, i can clearly see and state that australia is very quiet, laid back and slow, where as malaysia n singapore are really busy n heaps of people every where u go. and things in malaysia are dirt CHEAP...... i was like HAR? are u sure anot?! haha... cos it was insane that it was so cheap. i had to blink twice to see if it was really true.
i spent 2 weeks with pohlin, roaming everyhwere, she took me every day, she wouldnt even give me a day to rest, but i nstead had it all nicely planned out where we would be goin, etc... it was indeed very eventful and very enjoyable. thanks popo ur the best..
i think my trip was realyl worth it, cos i got to travel to nearly every where in malayisa and visited kampongs, attended random weddings n baby full moons, and ate at the most dirtiest places, the worst one was eating and seeing a cat running across the ground chasing a mouse, and then in front of my very eyes, catching the rat an eating it. omg... that was totally o.O... undescribable... hah...

i ate,, i slept, and i shopped. i ate so much.. it was insnae. i ate like 6 meals a day. continuous eating after eating after eating. no wonder ive gained a few kilos wen i came back to aus, and ee lee said i look fat

but tat is normal lo. i think i hav to exercise soon.

anyawy not many photos tat im gng to post, all of them are on face book if need to c them just a few here.

i met all my frends again, chuilIan, lizhi, lisan, damien, hansen.. stayed wit chuilian for a while as well, was great to see her again..
i realyl dint wana come bak to oz.. haha was fully gutted to leave.

we all attended jen n ken's wedding in singapore it was one of the grandEST weddings ive ever attended. jen looked hot as!
i cant wait to go back againnnnnnnnnnnn.... it was so cheap n so mmuch fun.. ill def be going every year once at least, to shop n to visit friends.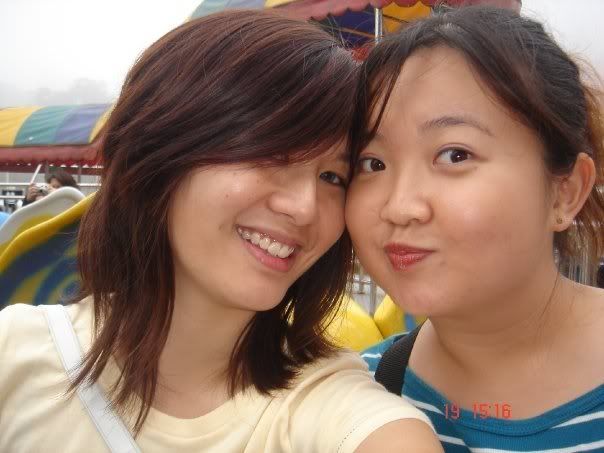 I miss u guys all dearly. :'(

when i came back to bris i had to move house. man tat was tragically sad as well. due to my love wit the city. everyhting at my convienence im now living in south side and it takes me a friggin 1 hr to get to the city, compared to the 10 min Walk i usually took from tank tower..
i miss tank tower so much..

good bye tank tower, ill miss the construction noise

good bye tank tower, ill miss the door slams from the opposite units

good bye tank tower, ill miss the dirty balcony that had no view, instead it over looked the roma st station and buildings

good bye tank tower, ill miss the latenight music from the back packers and hotels.

good bye tank tower, ill miss walking at night to the city to get something to eat

good bye tank tower, ill miss walking along the river side at night

good bye tank tower, ill miss the downstairs 7/11 and subway

good bye tank tower, ill miss your big tiles on our apartmentfloor

good bye tank tower, il miss my room and my bunk bed

good bye tank tower, ill miss our small fridge and washing machine

good bye tank tower, ill miss cooking in your kitchen

good bye tank tower, ill miss taking 10 mins to walk to the city

good bye tank tower, ill miss your faithfulness to us for the last 4 years of our lives

good bye tank tower, il miss your lift that took us down to Gorund floor from 10th floor

good bye tanktower, ill miss the buzzing of the bell wen people ring to come in

good bye tank tower, ill miss washing n cooking on your stove

good bye tank tower, ill miss the air con which we only used 1 time per year

good bye tank tower, ill missmy walk in wardrobe

good bye tank tower, ill miss the convienience of city living

good bye tank tower, ill miss the sound of the phone alaways ringing

good bye tank tower, ill miss the brown carpet that i always step on

good bye tank tower, il miss cleaning you once a month

Good bye tank tower... You always have a special place in my heart, unit 1004.

hello southside, youre so inconvienient and far away from everything, feels like im living in a kampong.




Comments: (1)
---
in . the . middle . of . the . night
Date: Oct 19th, 2007 10:02:54 am - Subscribe
Mood: athletic



the mood for blogging has struck me past midnight........ when i should be sleeping.... im not, because jennifer has just rung me at a 1230am to say that she needs contact lens solution haha, So very random, so here i am stayin up to wait for her to come to get her solution..

we're always talking about how fast the year's gone by, how in less than 3months its already gonna be 2008... and indeed, i believe that 2007 is and for ever wil be one of the Fastest moving years ever.. maybe perahps ive been busy every month, so tahts why its ust gone So fast..

group meeting tomorw, group meting after meeting after meeting, so sick of it, cant wait for the sem to be over!!!!! good bye sem 2, helLo Malaysia.

i feel my writing has become worse.

life is so unpredictable , at all times.


Comments: (5)
---
Wedding . of . the . year
Date: Oct 8th, 2007 9:23:18 pm - Subscribe
Mood: lost


Wow, i havnt been blogging in ages..
anyway, here are long awaited wedding photos..... too many to put up all (246 to be exact!) so i've just chosen a few and put them togheter.. it was a great wedding, great weather, great couple, great atmosphhere, great reception..

It has been a busy month and now its over.... they are off enjoying thier holiday in fiji..

everyone looked so nice, and of cousre han, looked the nicest of them all kaka... she looked stunning.. hehe totally breath taking...

I shall let the photos do the talking !!

We had a bridal shower for hannah on thursday, and she was totally showered with lovely gifts.. hehe cant say the same for ronald though, the guys kinda tortured him, dressed him up in an apron, a fire mans hat, and a feather duster and made him walk around southbank to ask for signatures from random strangers to say hes getting marreid.. Haha tat was hilarious.




The lovely wedding location in the Bundaleer rainforest gardens in brookfield.. so many flies though but thank God for the good weather!!! he is faithful amen...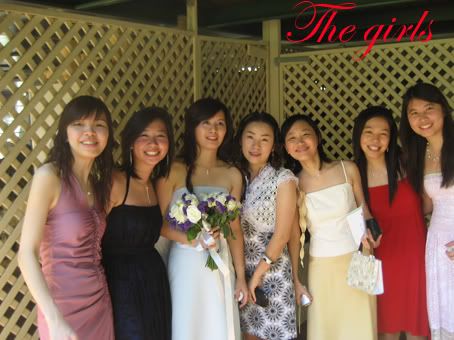 The girls!!!hehehe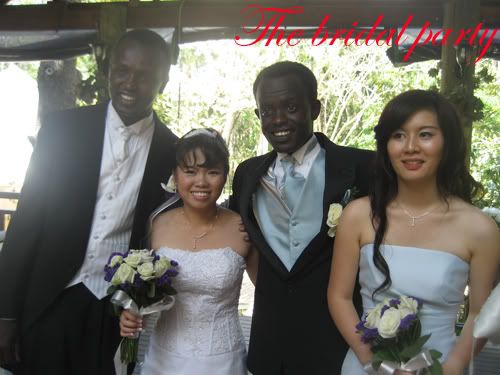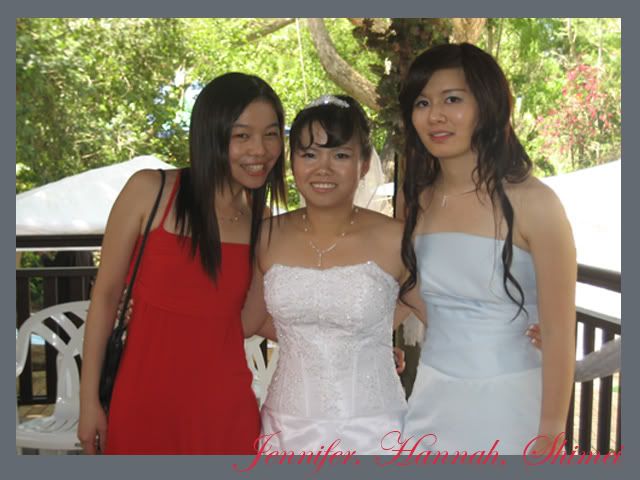 my 2 dearest's...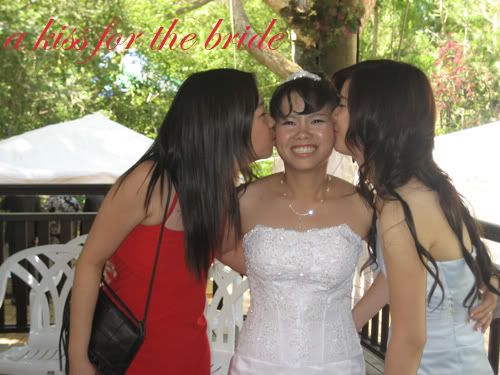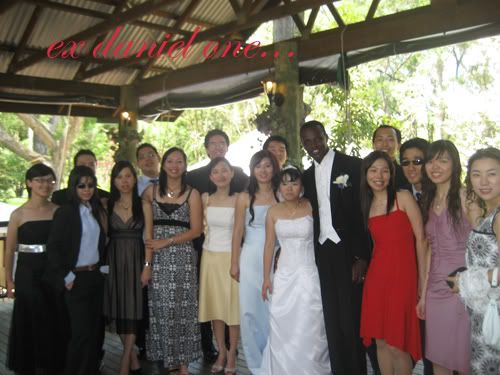 The good old daniel 1days... all the ex daniel one peeps!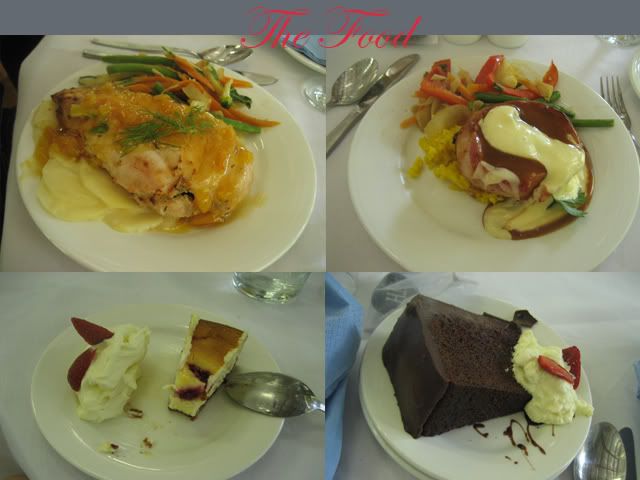 The food was pretty good!!




The cake, is simply amazing.. so cute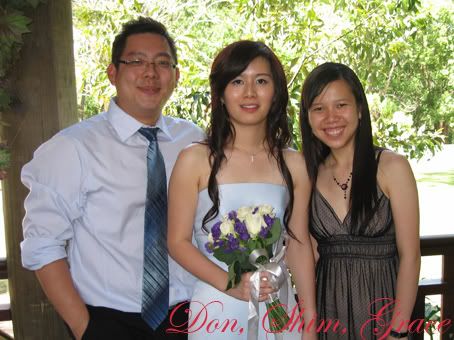 ow, don i love this photo!!!!!




Wit the 2 boys.. kaka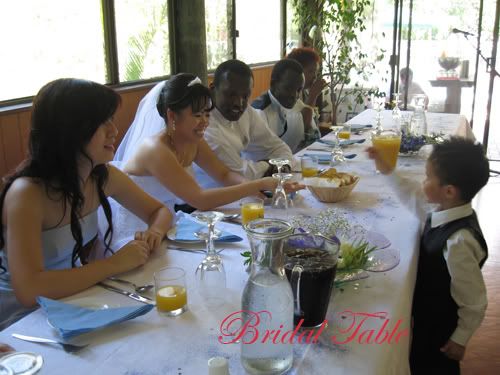 Theres my cute zach... hes so adorable...

After the wedding, some of us went for supper , well kinda coffe, where i acidently spilt chocolate all over jen haha sorry. my bad...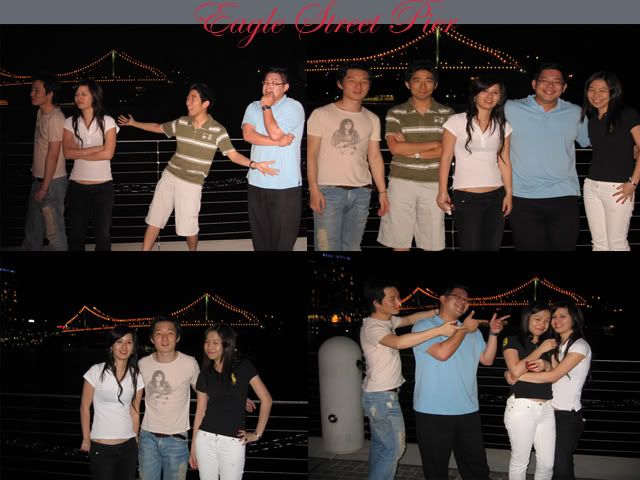 we posed like weird ppl..hahha

was so fun though. miss the old times where we can all hang out like that.. jen.

Credits to Don for this last pic that he made of me n Jen..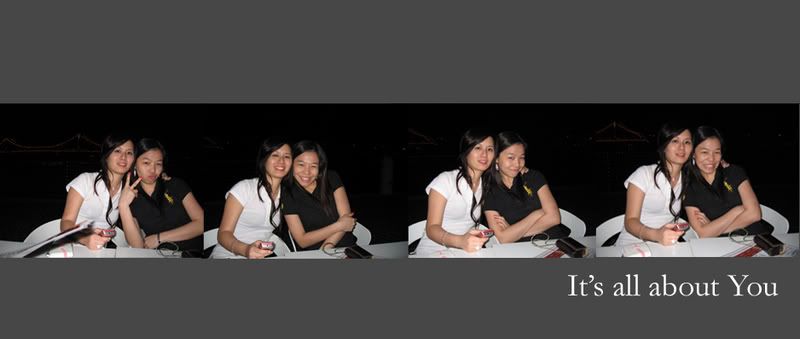 Thats the END...

hehe...

Hannah... ur my star!!!!!!!!!!!!!!!




Comments: (4)
---
laziness . got . the . better . of . me .
Date: Sep 24th, 2007 9:03:03 pm - Subscribe
Mood: ornery



havent blogged in ages..
decades perhaps even..
feels like years. haha..


i m going to post photos ive been sasying this for the last 3 blogs,but im waiting for some more photos to be given to me so i can just post them all up, coz im lazy to post it then post anyohter blog wit photos haha.

its holidays this week, dosnet really feel like much of a holiday, but mind you, 4 more wweeeks of uni left.. WOOPEE..
that means its around another 9 more weeks till i go to singapore n malaysia wakaka..
how exciting..
anyway, back to my work.

tata
Comments: (1)
---
its . been . a while
Date: Sep 9th, 2007 9:28:35 am - Subscribe
Mood: odd



Its been quite some time since i wrote in my blog.
coz 1) i dint have anything to write and i still dont
and 2) i forgot about my dear blog
haha

its been a busy week, and i think its going to continue to be until december.or maybe october.
hans wedding is just around the corner and i havnt writen my speech yet nither have i hemmed my dress.

some frend in malaysia told me shes getting married in may. hahhaha wat a crazy person

i want to get a new phone

im always hungry after 12 am ive realised. extremely. but of cousre i cant eat, coz we all know how much excessive pounds u put on after eating at past mid night

cant wait for the sem to be over.

everything is unpredictable.


Comments: (4)
---
dinner .
Date: Aug 28th, 2007 8:53:04 am - Subscribe
Mood: working




john, owes us a dinner.

remember.


Comments: (0)
---
dot dot .
Date: Aug 25th, 2007 10:07:40 am - Subscribe
Mood: dizzy



my heart is weak.


Comments: (1)
---
loves . what . keeps . us . together .
Date: Aug 23rd, 2007 8:20:05 pm - Subscribe
Mood: reclusive




one frend said give up man, its not worth it if its one sided

another said, you should love someone to the fullest extent, no matter what, show them true, genuine and real love. no matter it been bf, gf, frend, family whatever type of human they may be. and if they meansomething to you, show it to them! and that indeed encouraged my heart.

you know, true friendship is about giving and expecting nothing in return sometimes i think the reason why we get disappointed at the people around us is because we expect too much from them... we expect them to do this for us, we expect them to spend time with us, and when they didnt, we get disappointed, we get bitter and we get angry.. but truly, you find true solitute in not expecting anything, in just giving wat you can, and hoping that one day, they'll see how much they mean to you... true friendship is not about expectng its about how much you can GIVE..
to give is better to receive.

so if someone means alot to you, why not show it to them... we dont know wat tomorow holds, and if its too late to show them tat love, we will regret it yo.

anyway tats my 2 cents for today.

im not saying be a push over or whatever but just loveeeeeeeeeeeeeeee!

to have good freinds, we have to know what it is to be a good friend first.



Comments: (3)
---
ehem ....
Date: Aug 21st, 2007 10:51:24 am - Subscribe
Mood: oblivious




theres so much i want to say that burdens my heart each day
but i just dont know how to say it, or rather i dont thinki should even post about it so im going to post about not posting bout it, maybe it will make me feel better.... haha..

its not making me feel better, man i so need to post the photos soon but the internet is a tad laggy so im not going to.

when you make effort, and theres no response, wat do you do?
do you give up, or do u keep trying?
do you keep trying until uve had enough or do you go bak an bak n try and hoping tat one day just one day, everything will work out for the best

im so sick of work.
ive kinda had enough

too much nonsense thoughts clouding my mind this week. i just want to sleep all week

gd nite


Comments: (1)
---
musings
Date: Aug 11th, 2007 8:59:32 pm - Subscribe
Mood: bizarre



i read this in my friends blog and i couldnt stop laughing..
maybe only im the only one laughing,but its hilarious.

hello new fridge. you are so wide and good-looking that i am proud of u.
mr washing machine spins so well i'm excited everytime i turn him on.
and miss microwave sits so prettily in our kitchen i don't feel like using her in a wrong way.


havent blogged for a while, havent put the photos that i said i would put up for awhile, havent done many things in a while.

i feel busy, which is good, but i dont know what im busy with. when im busy i dont think and thinking is not good. so i pray ill continue to be this busy until december, so i wont have to think about things that eat my brain away day in day out.

sometimes i want solitude.

sometimes i have gratitude

and alot of the time i have a darn right attitude

im going to put some photos up, i will, im just procrastinating.

let me procrastinate a week longer.

its a bitter sweet symphony.


Comments: (1)
---
. no title .
Date: Aug 6th, 2007 7:59:28 am - Subscribe
Mood: insulted



I've nothing to say

I've nothing to blog

I've nothing at all

Because im too lazy to blog.

I've got photos to put up

But they'll have to wait till i become Un-lazy to blog.

I'm lost for words.

The words, they cant find me.

They dissapeared right out of the window, and flew away into outerspace.

But, as i type, words seem to flow.
But as i stop typing, the whole world seems to freeze right before my very eyes.

anyway, i dont really know wat im talking about now, but i think this week is going to be a busy week, so hold on to your hats,
and maybe ur pants too, or they might fly off!!!


Comments: (4)
---
. the . end .
Date: Jul 27th, 2007 9:11:47 am - Subscribe
Mood: tormented



oh boy, wat a week it has been...
i think this semester will be totally busy. monday n tuesday classes, wednesday and thursday work, friday saturday sunday, free time, but not so free.

this week has been, sad yet happy, good yet bad, pain yet gain.

work was a disaster this week, some lady lied that her phone creidt didnt work and demanded for another one, then after i gave her another one i rang telstra to see if the creidt really didnt work, but it did work, so there we go... man, superly peeved, but too bad. - that was a deduction from my pay. so many liars and dishonest people in the world today, just wanna steal a $20 recharge card.. how pathetic

then yeseterday wen i wanted to go to caregroup, i thought any 4++ bus would get me there and i took a 426, and i had no clue where it was going, when it started to go past milton, past toowong n nearly reaching to the west side motor way i panickkkked hardcore ihate to be lost, esp in a bush full of jungle thank goodness the bus stopped b4 gettin on the motor way, or i would have said see you later cg im off to west side to roam. haha, but none the less, it stopped n i reached some random street n called a taxi, coz heck knows where i was.. $10 for taxi. what a lot of wasted money this week, even though it may not seem like that much, but thats bout $20 i couldve watched 2 movies, i could ve eaten out twice, i couldve done many things haha... but oh well all is over n done with now.

loo's leaving on monday. i have photos of our full as dinner, i wil post them later.
it was a nice dinner we ate so much, rather i ate so mcuh, i ate so much until i felt so sick after. crab, me n crab are frends. yum..

its been an exhausting yet fruitful week.

next week is week 2 of uni, man im dreading it already.

sometimes its hard, sometimes its challenging to put your effort into things /people when they're really unresponsive.. nothing can be forced anyway, so just let it be.

thats it

im off


Comments: (0)
---
up . up . and . away .
Date: Jul 18th, 2007 8:58:05 am - Subscribe
Mood: violent



Its that time of the month again, yes, photo posting haha..

over over due photos, now going to be posted up.

gold coast round one, gold coast round two. and others.

had dinner at christines place, was really nice, wakakka, she cooked yum korean food and yeh i was fully bloated after hehehe. thanks tho yo, it was good.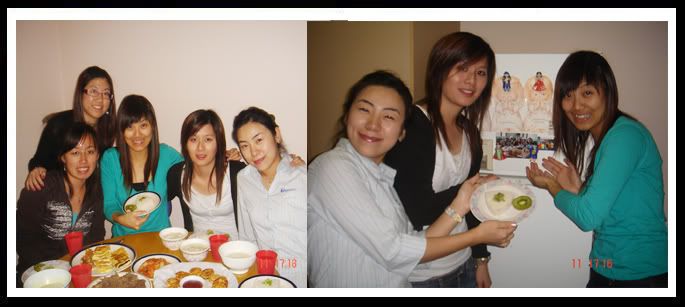 YYUM YUMMMMMM

gold coast round one i went wit ee lee and her mom n bro. man the hotel was really nic eand the view from the apartment, well it was stunninggggg.. hehe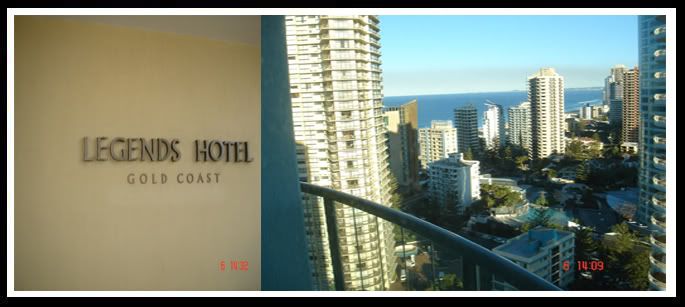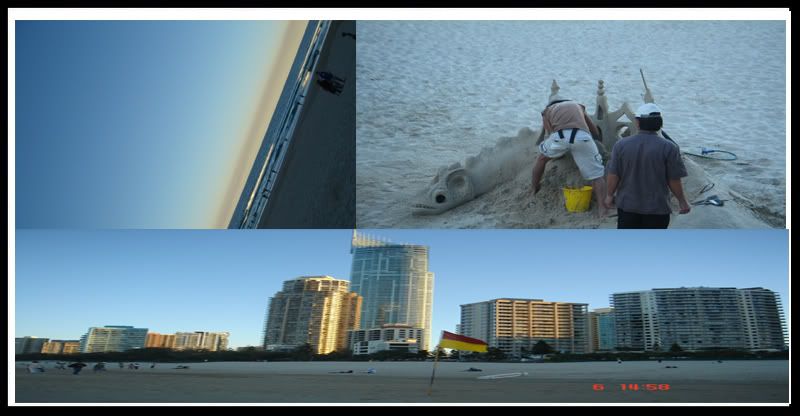 we walked along surfers and came across these guys making sand castles fora lviing anyway it was pretty cool!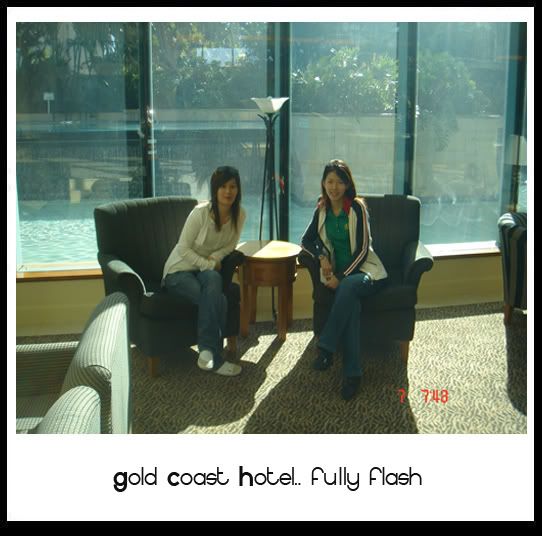 Hotel lobby, was huge n flash n nice.
mine you, the weather wasnt as nnice as the place though it was so superly cold.

and the next morning we went to byron bay! nice weather n all.. and i took photos i tried too anyway of the signs on the way there,keke..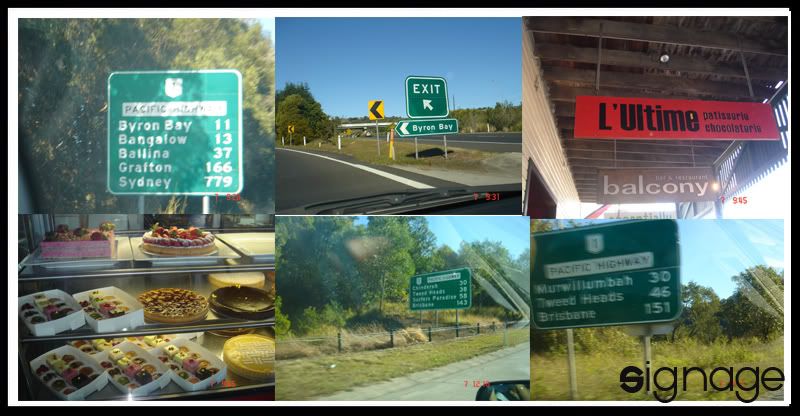 check the cakes out in the shop, they looked so nice even thoughi dint manage to get any.




Gold coast round 2, we all decided that we would head to the gold coast and celebrate all our birthdays in july , the reason been is that all of us wont be here for all our birthdays this year so we bought a cake, some wine, and celebrated it at the apartment hotel in gold coast. it was fun. coz we dint have to buy each other gifts haha we just spent time chatting randomly away and eating cake.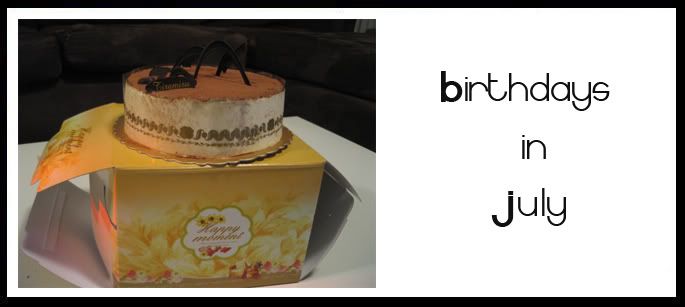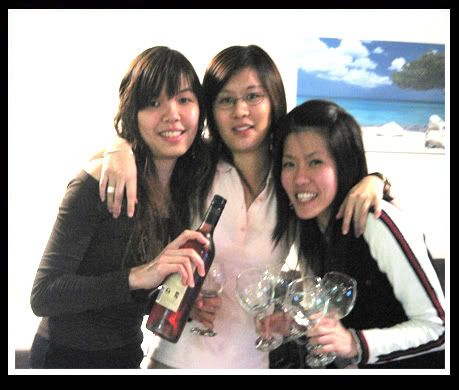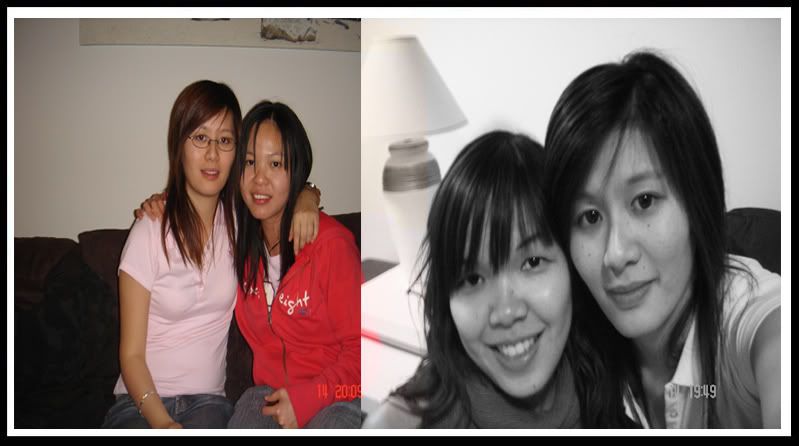 Haha, i fought with carrie though was maddeninggggggg..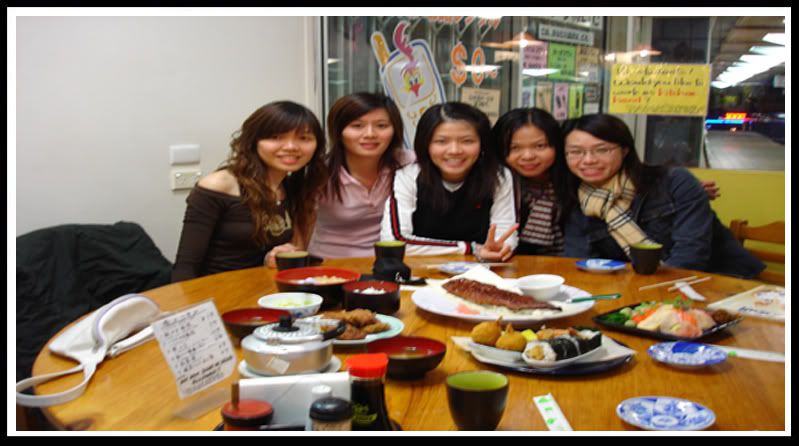 This is the so called, YUM AS japanese restaurant in surfers. i dint think it was that great though..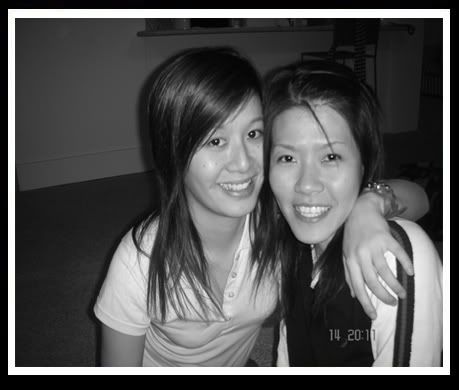 hepas of photos but too little space n time to make them all prety into borders n put them up, so thats it.

im lazy to type.

let the eyes do the talking tonight.


Comments: (1)
---
tall . and . short
Date: Jul 13th, 2007 9:22:49 am - Subscribe
Mood: disconnected


MY LAPTOP IS BACK IN ACTION WOOHOO

An interesting piece of news i came across today, stunning actually hhahaha

These 2 guys r the TALLEST n SHORTEST people in the world, how funny is that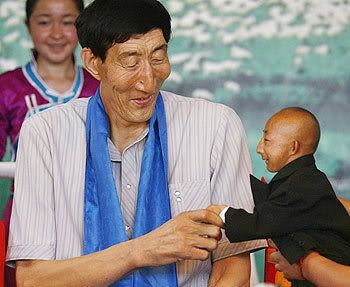 World's tallest man meets world's smallest manFrom correspondents in Beijing
July 13, 2007 10:10pm

MONGOLIA, home to the world's tallest man, may well also be home to the world's shortest.

Bao Xishun, a 2.36m herdsman from Inner Mongolia, was yesterday introduced to He Pingping, who only measures 73cm.

Pingping, 19, was only the size of an adult's palm at birth, according to his father He Yun, and is seeking the official record as the world's smallest person.

Bao, 56, was confirmed last year by Guinness World Records as the world's tallest.

His growth was normal until age 16, when a spurt shot him up to his current height within seven years.

It has been big week for Bao, who was married on Thursday in a traditional Mongolian ceremony at the tomb of emperor Kublai Khan.

After a worldwide search for a companion, he finally found love in his home town of Chifeng.

His bride is 1.68m saleswoman Xia Shujian, 28.





Comments: (2)
---
noises . at . night .
Date: Jul 8th, 2007 10:12:35 am - Subscribe
Mood: uneasy



im currently residing in lizhis room coz shes happily off in adelaide.

its so different in this room, I think the walls in this room well.. lets say i think they aint sound proof, i hear every single noise and its kinda annoying haha

i m suppose to post photos, but im quite lazy so i think ill do it tomorrow, or the day after..

none the less, today i slept for about 14 hours i took some phenagan werird pill yhest and i had the best sleep ever haha.. wowie!

as i sit to ponder about life, all the noises , are coming from across the road at the tin billy inn,where all the pack packers/international/visitors are partying it hard, on a sunday night ??!! yes, they are rather noisy, singing songs and yelling away, coz i can hear them from 1 street away, 10 story's up. and its annoying. the music,the yelling, the singing, ive been hearing this for the past 3 nights.. and then theres some weird noises that go on upstairs, like the screeching of tables and chairs and door slams, and then to the left of my ear(to the right is the noise from tin billy) to the left, are music sounds, whcih i dont know wat they are, but i know this afternoon there were Loud monstorious sounds of my housemate playing games, got BOOM, BAM, BOOMOOOOMMMMMM BAMMMMMMMM.. all that. but now its silent in her room.
and of cousre, the last sound i hear is me typing. how ironic

how much does God mean in our lifes.
a fren's blog spurred me today, questioned me to ask my self am i really living the life i want, or rather the life that God wants me to live.. and of course to be truthful and honest, no im not.
do i want to be? yes, of cousre. but getting there is another whole different story. im sure god is very disappointed, hurt, upset at me for what ive done and what i havent done for Him.. but rest assured ihope by his mercy N grace that things will change, and soon He will control every single area of my life. mannnn its so easy to say, but so hard to do. how much does God mean to me. how much do i want Him, and how much do i need Him. how much do i want to live for Him, how much do i want to serve Him, how much do i want to love His people, and how much do i want to live for Him. how much? how much..shim... ?

as the music fades, and the silence of the world is at my feet, and no voices or sounds remain, who iS the only one tat remains faithful with me till the end? its GOd.
who is the one who wont hurt me , its God
whos the one who love me unconditionlly, its God..
whos the one who provides for me, its GOd.
whos the one who knows every thing about me, its God.
its God, and so much more.
i want to love Him more, i want to know Him more. i dont wana just write, speak and think it, but i want it to be come action.
i need to yearn for Him like i never yearned before. i need to want Him more than ever before.

... the world declares His holiness,
....... the mountains speak of His name
..... in trouble, in strife, we proclaim
.... His Holy name..
......manifestations of a soul
.........one that is no longer whole
.......but searches the world
....a place to fit in, to belong
........somewhere to sing a song
..........all day long
.........its hard to be strong
.....its hard to have to hold on
.....its only Him we can look upon
......He's gracious and loving
..........when the world seems cruel
.....He's still the most precious jewel
.....to simply live for Him
.........He took away all my sin
........He's where my life begins
........most of the time im rude and crude
.......my life to Him i must surrender
...........for He is such a great splendor
.......a Holy name, a righteous God
.......my life, i give
......let my words sink deep
....the words that i write
.....may they let my heart ignite
.....i hold on tight
.........so much do i want to win this fight
..... i want You to be my hearts delight


AND the world declares his Majesty.


Comments: (0)
---
library . me .
Date: Jul 5th, 2007 1:59:05 am - Subscribe
Mood: invincible


Today, I chatted with a librarian at some library.

I found it rather amusing..

its funny technology these days, have become so advance that theres actually tecnology that allows u to chat and resolve problems immediately anyway below is the conversation, the kinD man who helped me is TOM C haha, man he dint really solve my problem coz now ihave to go to the library to update my cardddd... no wonder la, ihavnt used it for like 2 years ... haha blussshh...



*** Please Note: All sessions are recorded for quality control ***
You: i cant log in with my library card it says access denied, is it possible to rectify this now?
Tom C (Provider): Hello. Welcome to answers now- your online real-time reference service.
You: hi
Tom C (Provider): Hi, if you can give me your card number I will look into it
You: okay cool thanks
You: 24045303 is the number
Tom C (Provider): OK just checking now
You: ok thanks
Tom C (Provider): Has it been a while since you borrowed items from a library?
You: yes i think so.. at least probably 1-2 years
Tom C (Provider): I acn't seem to find you on the catalogue
You: oh ok, do the cards expire?
Tom C (Provider): If you don't use it it does
You: ohi see.. so i need to go to the lib to sign up again?
Tom C (Provider): You will need to take it into your local beanach with Photo Id and they will update it for you
You: okay then
You: thanks
Tom C (Provider): As well as photo Id take proof of your address
You: ok
Tom C (Provider): Ok Thanks
Tom C (Provider): Bye
You: bye


keke.
so tomrorow or some day im off to the lib to fix thi problem so i can borrow some Cds..


Comments: (0)
---
and . the . sun . is . out .
Date: Jul 3rd, 2007 6:22:07 am - Subscribe
Mood: asleep



man, im reallysleepy today..
ee lee's mom and brother r here currently, so today me n lizhi took them to, mt cootha to kai kai haha, we caught the bus there, thats the first time i ever caught the bus to mt cootha!!1 haha, eac time ive always been very preveliedged to get a lift there.

im really slepey, sssoooo ithinkijust wana put up my photos yo.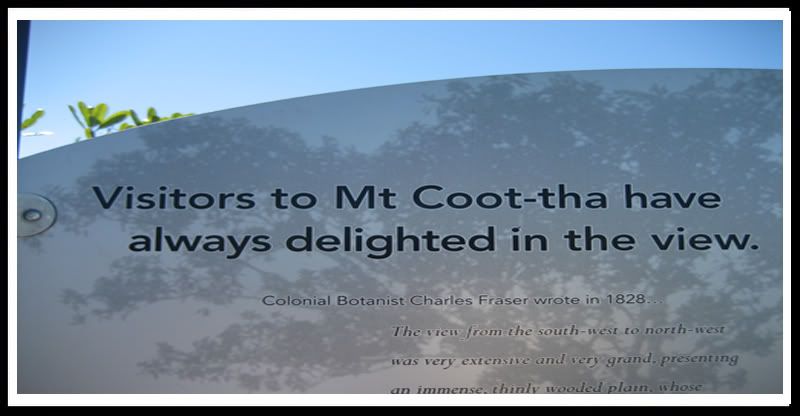 This photo above, i took it becoz i just liked the words.. haha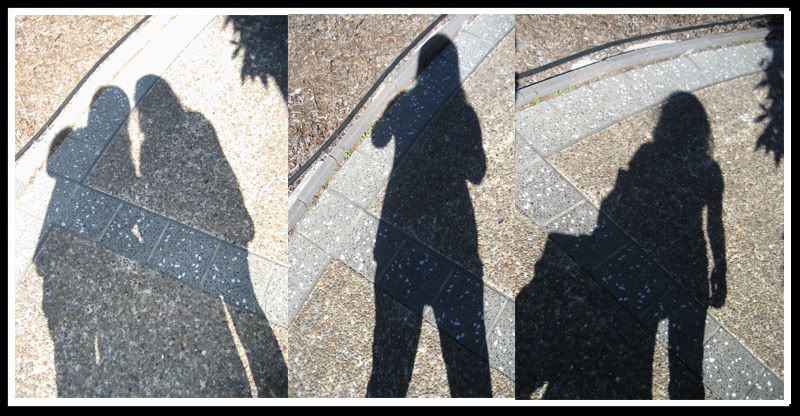 This photo is cool aint it, wit our shadows.. hahha




This is yet another cool one with our shoes!!!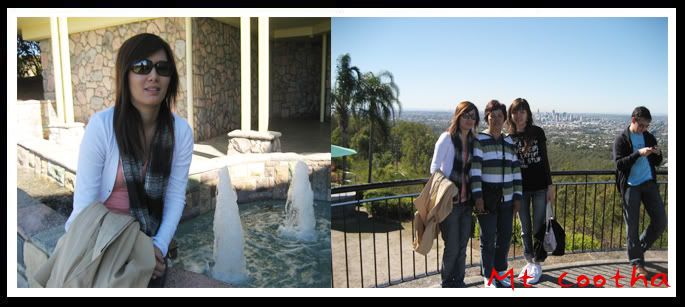 This photo is nice. of the view, over brisbane.
actually, brisbane has aLot of bush! haha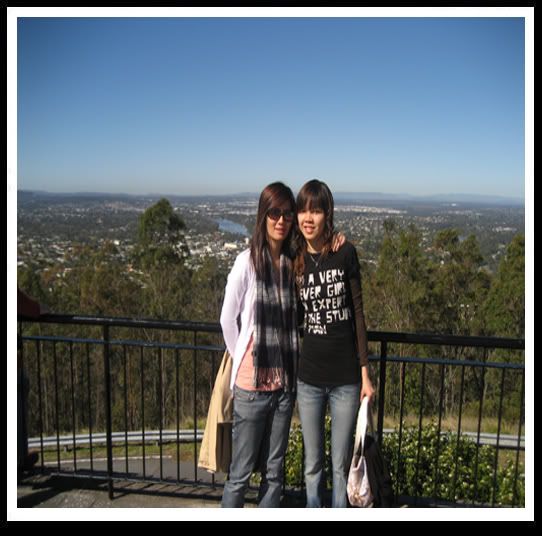 awww, me n zhi.. so nice..
so nice.. she has gone to adelaide for a 8 day holiday!!!!!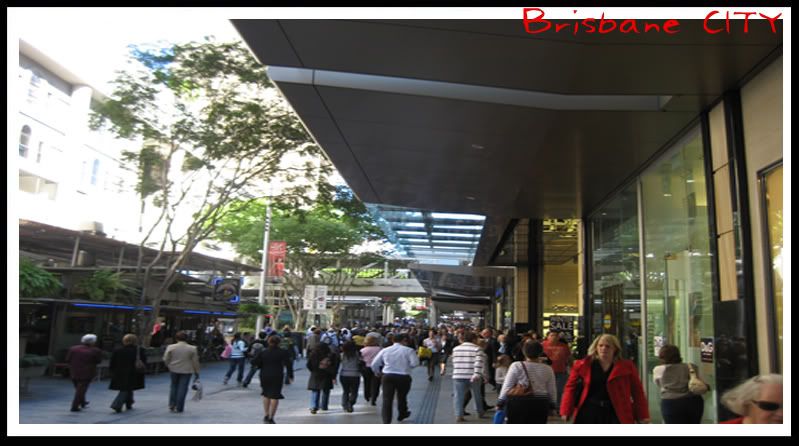 The only reason i took this photo of queen street mall, is becoz i Never seen so many people there ... usually its not tat crowded lol, but today it was!!!!

yes, thats my day and tomorrow is another day of work

im really slepey i m going to go to bed really soon!!!

thats all for today folks..

hopeuflly more to write next time.


Comments: (0)
---
hype .
Date: Jun 29th, 2007 8:01:11 am - Subscribe
Mood: tranquil



Its the weekend, finally! well, not that it makes much difference because its holidays at the moment..
today was a rather eventful day!
went out at like a 9 am for break fast at dome and then shopped until like 3 pm... gosh..

i bought heaps of stuff today. all money has gone. No more bling bling anymore, i need to work hard next week to get more bling bling again sighhhhhhhh..

today we went to Dome for breakfast and then started shopping, me n lizhi both ended up buying shoes hahhaa..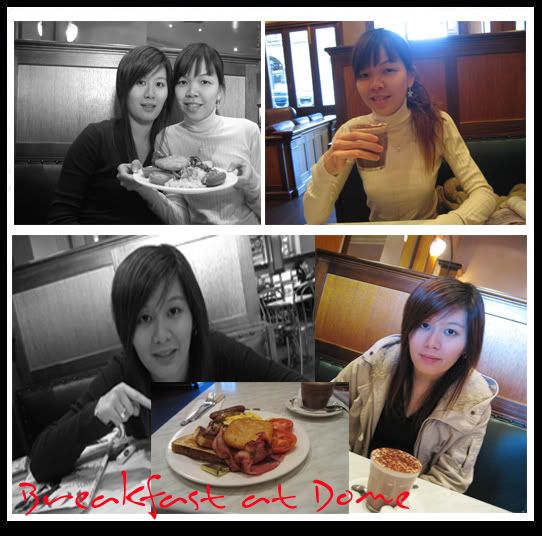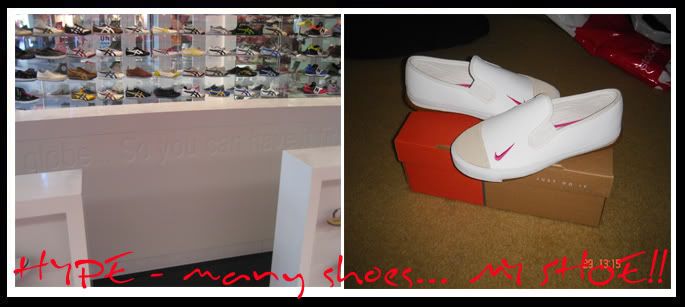 I love shoe shops.. haha, they bring great joy to my heart.
check my shoe out, above. i bet no one likes it, but i do haha, its so comfortable and it was on sale, from $70 to $40!!! very superly cheap...
that new shop, hype is really cool, even though i havnt bought any shoes from there, but its really nice, the setting and layout of the shop.

Oh yeh, domes hot chooclate aint too bad, and their big breakfast aint too bad either!!!!




after the eventful shopping it was time to go to the healing church conference, its gonna last till sunday... it was prety good tongiht actually, tehy're so high tech now, wit all the tecnology of the screen so u can see the speaker more clearly if ur sitting far away.. anyway tonight was good, to learn tat we realy need to hav faith in order for healing to take place, i think so too... i think half of the time, we are not healed is because we dont have that much faith to believe that we can be healed.. like, we have some doubt in whehter this can happen... whcih we shouldnt, we should have more faith, more faith that God will heal..
anyway tongihts testimony was really good, reminded me again that God can perform miracles on anyone, ur own family, ur own friends even.... because hes a God of love, and he wants to heal his people..
the girls tesimony reminded me of a very real-to-life situation, and really spurred me to believe and have more faith, and to encourage as well those tat r also facing this kind of situation..
the girls father had some kind of annerism, and basically, well was going to die... but he had a near death experience, and a God encounter, which was by far the most amazing!!! i never heard a testimony quite like this, when they al thought the dad would die, and his heart completely stopped, it came back to life again... and when they thought the dad would be paralyzed, he was able to do everyhting on his own, and even go to dream world to sit a few rides.. how good is god.... its just indescribable = his goodness in our life..
her dad was heALED YO compeltely.. its great.
i think this conference is the begining of many things, many healings, both emotionally, and phsyically!

woopeee..

what an eventful day it T'was.....

the wind is blowing ever so strongly outside, feel my glass is going to break into a million of pieces...



Comments: (0)
---
things . i . dislike .
Date: Jun 25th, 2007 7:09:01 am - Subscribe
Mood: grouchy



There are some things in this world that urks me to the baddest, that makes me want to scream, yell and shout and well, do anything in my power to not let it happen again, but some things, you just have NO control over.


i dislike people who are walking and suddednly hit me wit their bag really hard its like, can you have a bit more consideraton, do you OWN THE ROAD?

i really really have no respect for people who come into your home, start to ask why youre doing what you're doing, why your clohtes are in a shamble, and everything.. i mean, comeon, what right do you have? Do you even live here?? you come into peoples home and yet u complain about their liviing style, i think first, you should just shut up.
and 2nd, if i was really pISssed off, id ask you to get OUT and never come back into my house.

i dislike people who lie... why do you want to lie about something thats not even true.. do you have no life, until you have to make something up and lie about it to make your self look good?

i dislike people who boast.... especially about them selfs and how good they are at doing wat they do, dont get me wrong, i aint the slightest big jealous, but if youre good at something, people wil notice it, u dont need to boast about it and be arrogant about it.

i dislike people who change thier tone of voice when they're talking to a guy... like they try to act allllll cute when they're not. why not just talk the same when talking to everyone?

i dislike girls that wear really short skirts and absolutley hardly what you would call a top in winter, when its 7 degrees cold outside... duhhhh obviously they're not temperature Hot..

i dislike guys that break my frends hearts..
ill bash them if i could.

i dislike people that are not true to wat they say... when they say they're gona do something, they dont, or they say lets do this, and they dont.

The power of a word, can mend a broken heart, and the power of a word could also break a heart into millions of pieces.

last time, in primary schoool, there used to be this riddle that went

' sticks and stones will break my bones
but words will never hurt me'

all the kids yelled that to each other, but now a days, i believe sticks and stones will NOT break my bones and words will always hurt me.

what comes out from a persons' mouth has a powerful impact.

but some words have an everlasting light that shines ever so bright into my life..



Comments: (1)
---
into . the . unknown .
Date: Jun 25th, 2007 2:23:31 am - Subscribe
Mood: moodless



It aches
It continues to break
Just like a hard hit earth quake
Am I awake?
Its not by mistake
I'm wide awake
And its all I can take
All for your sake
Why don't you just give me a break



Comments: (0)
---
its . finally . over .
Date: Jun 25th, 2007 1:56:42 am - Subscribe
Mood: beaming


Finished my last paper at a wooping 9.20am this morning when it was suppose to finish at 11.10 i sat there aimlessly for 45 mins waiting for half time so tat i could get the hell outta that university of torture!!! i sure wont be stepping foot there for the next month, or who knows, Never again? haha...

anyway, laziness got the better of me these past few weeks, and im now here to update my blog with the photos that were taken from the past weeks... lately i havnt been any where exciting enough to take any photos.. haha so heres hoping i will go somewhere exciting so tat i can snap up some shots yo.

in the exam today i nearly wanted to kill the guy who kept making pig noises with his nose.. man, so irritating.

anyway heres the photos... mind you, i realise tat every time we go out its always eating, haha its so well, unhealthy to always eat, but i dont know we just cant help it and if you dont eat, theres just nothing to do, whcih is saddddd to say, how boring brisbane is.... that u can only eat...

We celebrated melly's birthday twice. haha
the first time was at some nice as shangkala vietnamese placein darra, i want to go again but have no clue how to get there, except by train. haha they have thenicest seafood, espeically the crab, my mouth is watering looking at the photos of it today..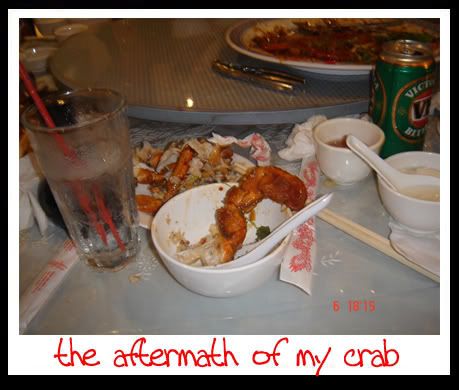 Was really full and really nice wakaka.. then on sat night we had a mini dinner celebration for Melly, isnt she so lucky? spoilt...? haha..
thanks to the cooking skills of ee lee,and some from shuhan, dinner was predpared.. and thanks to my decorating skillz of the table too kaka :p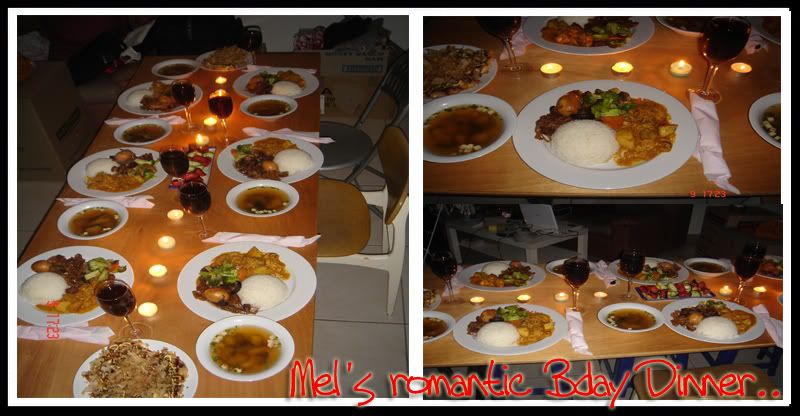 was a nice dinner, really asian.




after all that, shuhan actally went back to taiwan already, haha.
sadtosay, i compeltely forgotton about her..


so to re spark my memory theres some photos of herrrr last night with us kaka...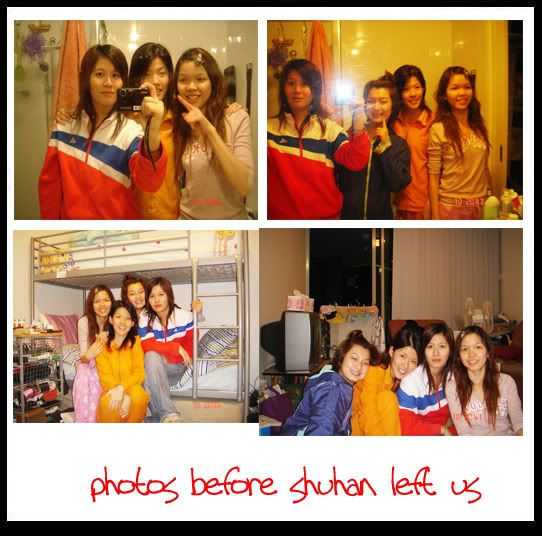 Thats all i have to say and photos that iwant to post.

till next time.

im going to parrttttyyyyy yo, its holidays!!!



Comments: (2)
---
yesterday . all . my . troubles . seemed . so . far . away .
Date: Jun 21st, 2007 10:08:45 pm - Subscribe
Mood: terrible




man, the weather is kILLINGGGGGGGGGG me... im going to be come a ice cube soon.

this is just a warning to NEVER eat over night STORE BOUGHT curry.
Never Ever.
haha.
Coz, yesterday till this morning i went thru unimaginable Lao sai.
haha..
it was so baddddd yesterday me and lizhi were in the city, and i started to feel i needed to go toilet, but then i dont wanna use the public toilet for many reasons, so then i tried hold it in it worked for like the next 15 mins, but then i realy needed to go,so Off we ran from city to home. thank goodness home is only 10mins from city, man the walkback home seemed to take for ever though, but boy was i glad to reach home... phewww...
and then this morning again at frigging 4am, could it be any earlier??? i felt my stomach churrrrrrning again i was like oh no, pls dont make me wake up its so so so so cold , uner my blanket is the only warm place, i was lke pls no so reluctant to wake up to go toilet, but really coudlnt control it anymore had to go so up i hoppped into the freeeeeezing nite to go toilet. sigh
what a bad experience no more over night curry for me ever!!!

apart from that, yesterday i went to try on dresses i found one at last woopee....
and yesereday me and lizhi decided we wanted to go relax and hav a hot chocolate and some cake in aromas at winter garden, after that we were really dis satisfied wit our choco but the cake was good, so i was like hey, lets go upstairs to IS cafe to have 2nd rounds.. haha so off we went n we ordedered a sandwich and Tea. haha 2 cafe experiences in the short time span of 1 hour lol.
today also we r gona try a new place in myer.. haha we wanna try all the cofffe places out, and since its so cold, WHY THE HELL NOT?
Haha..
brisbAne, your weather is from One extreme to the other...
Its either too hot or too cold, why cant u be like the cereal, kelloggs? they're just right.!


Comments: (0)
---
my . appreciation .
Date: Jun 20th, 2007 7:11:49 pm - Subscribe
Mood: Cold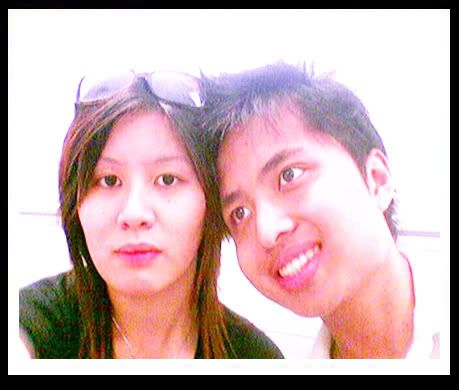 I think that's the only decent photo that i have of us lol..

before i start, i want to rant about how frigging cold it is, cold until my skin cracked.. man so much for shim loves the cold weather, i now come to dispise it greatly not to say that i love hot weather too, but i wish there was an in between weather , so here i am complaining again about the weather..

one thing also, i took my braces out Haha.. It felt so funny, the dentist tugged at my teeth and pulled the braces out, i thought my teeth were goin to go along with him.. anyway when he did take them out i felt.. well 2 kg lighter? lol..

back to my main point of this post, is to appreciate that donkey in the photo with me. haha, well not donkey :p but my very very good frieind, who has known me since i first moved to brisbane which was like about 4 years ago till now. its funny how some friendships can stay wtih you so long its those in which i cherish the most.

thinking back to when i first met you, it was pretty funny coz we met on, MSN yes, MSN out of all the places in the world MSn.. Then finally i saw u in person haha...

our friendship has been thru many many many ups and downs, but im glad to see that we're both still standing strong till this very day.... you're one of my closest 'guy' friends, and i thank you for everything that you have done and for been a part of my life.. i wonder wtihout you how my life would be like..

you put up with my complaining
you put up with my yelling
you put up with my nagging
you put up with my attitude
you put up with ME.. haha
im thankful tat you do and tat you're always there when i need to talk to you, even though we dont hang out that much haha i know i can count on you.

you've been a great friend, dispite your agroness, your anger, (wakakaka) and you're weird weird noises you make while we're stiting or walking.. haha they just never fail to brighten up my day... esp when we are walking and suddednly you make these animal noises haha..
you're weird and thats great, i like weird people coz i think i am weird too.

you're a great story writer, and i believe one day you're going to be a rich and famous story writer, you always tell me to follow my dreams and if this is your dream i believe you should follow it to the end, your passion and drive for your writing is astounding, keep it up!

i've always thought of you as very articulate, well spoken and well written.

youre my friend that has seen all sides of me, from good, to bad to every little in between.

thanks for the years..
thanks for sharing your life with me.
thank you for who you are
and thank you for never been far





Comments: (3)
---
MIA .
Date: Jun 19th, 2007 8:29:26 am - Subscribe
Mood: domestic



ive been missing in action for the last few days.

im lazy to blog

i got photos to post, but i wil do tat after exams..

its so windy outside..

i tink the whole building is going to fly away..


Comments: (1)
---
wonderful . world .
Date: Jun 12th, 2007 8:15:14 am - Subscribe
Mood: fired




And I know that it's a wonderful world
But I cant feel it right now,
I thought I was doing well but I just want to cry now,
Well I know that its a wonderful world from the sky down to the sea,
but I can only see when you're here, here with me.

- its a wonderful world - james morrisson





Comments: (0)
---
reaching . out . for . your . hand .
Date: Jun 6th, 2007 8:26:46 am - Subscribe
Mood: gloomy




these few days, another realisation set in..
that life is short, and that we really need to treasure what we have and those people around us, especially those closest to us, those whom we hold dear to our hearts.
what we have today, could be gone tomorrow..

the words we wanted to express to someone that we left just a few hours to late, we were not able to express..
the things we were too scared to do, now we cannot do.

and as we continue on this journey of life, this very short journey, it is filled with such unexpectancy of what tomorrow holds.
family is so important, even though i myslef may not be close to them, but they are important. the bond that we have, will always be there no matter where we may be.

it brings tears to my heart, and great sorrow to have to see someone go thru hurt, pain n grief of seeing someone close to them goin thru a dificult time.

life is sad, it is, sadly, tragically, its sad. but its only happy becoz we have God. if i dint have God, i tnink i would be a realy really sad bitter person.. to the max.

over the years my heart has changed, its been ripped out, its been shot wit many arrows, but here i am, still standing strong in this world...

sometimes the darkness of the world is scary, sometimes the bad things that happen around us is mortifying, people are sometimes very very cruel but still,

life goes on.

we leave behind memories which we can never get back and look towards the future hoping to reminice with new memories...

we hold on to people in the past whom we lost, hoping that theres a slight chance, we can get them back, or even remmber them.

people hold an ever lasting impact in our lifes, emotions and feelings intertwined.

we can never get back what was before.

God, please heal...
my heart and my soul cries out to you, wit no more words to say, its only you i can turn to and pray.
god, please heal.

its been raining for the whole day, its unbelievable, finally i can have a longer shower thanks to rain heh. erm, perhaps not.. but yes, today the weather was so gloomy, so very gloomy, the gloomy weather made my mood gloomy.

but rain is good for the time been.




Comments: (1)
---
praying . for . a . miracle .
Date: Jun 4th, 2007 7:34:38 am - Subscribe
Mood: reluctant



its only when something bad happens, when you realise how much someone means to you.
dont wait till the minute hour to say your good bye or to tell some one how much you love them...
sometimes it may be too late..

as i pray for a miracle to happen, it really aches my heart to see pain in someone u care n love... it aches, and you heart feels the pain as well.
but god heals, yes he does. He is our healer. HE is the only one now who can heal.

u just wana say that everything will be alright, but in fact is not.
u wanna lend ur helping n supporting hand, even when theres nohting much you can do.

all i can do is pray to the one who is in control of this whole natioN.
to pray for a miracle, and claim tat miracle in the name of Jesus.
i believe God will heal, and by Faith He will..

i wanan post photos, but i got a oral tomorw so i dont have the time haha so shall post soon..
times flies, exams are around the corner, to be precise, NEXT FRIGGING WEEK..
=(

im so very sleepy at the moment.
but i need to study

theres a wonderful saying

you dont realise Jesus is all you need, until Jesus is all that you have.


Comments: (2)
---
white . wreath . day .
Date: May 29th, 2007 7:21:52 am - Subscribe
Mood: placid



Today was white wreath day as i walked to uni i saw these white wreaths placed on the ground in queens park, just opposite the casino.
its sad, that many people per year due from suicide ....and therefore they have established a national white wreath day, to remmeber all those that have died from suicide.. hiks hiks, to see all those faces there is sad, to see wat they died from is sadder, to see them take their lifes without coming to know of the love of God, if they did,they maybe would still be alive today..

photos anyway of the day at the park.




apart from that, my weekend was pretty great, jen came down from melbourne with all sorts of food and stuff for me keke. thanks darling keke.. mostly food lol..
man, i missed the noodles in singapore chom chom so much she had to ta pao for me haha, it wasnt AS nice though but stil pretty good, and of cosure there were krispy cremes and puffy woo.. haha
thanks jennn, ur generositiy touches my heart deeply and julie too for the Puffy..
i miss both of you heaps.
it was great time of catching up like old times again hehe, still as talkitive as she is, as funny as she is. hehe




ALL THE FOOD YO hehe.. was yum




On the night of her arrival, me, john, don, dan and her went to pank cake manor till about 130 am.. man it was so funny, just plain greatttt, the old catch up dayz.... we dint take a group photo so those ar juz photos of each one of us haha..
we talked, nonsense and more nonsense from make up, to weddings, to fat, to everything haha... and i think john wanted to killhimself already coz i kept asking him to roll haha.. anyway thats another story..

the next day we went for breakfast with hannah was great.. then we walkred ard city went to myer n took some pics hehe..





Then it was time to say good bye as jen is really popular and she had to go meet other friends haha i dint see her til sunday for dner at jojos in the city, i hav nice photos of that butttt its on jens cam so i donno when ill ever get them
hiks hiks

at night mel, n ma housemates went for dinner at nandos where we ordered wayyyyy to much chicken haha but it was nice, then we went to KG to watch shuhans performance so sad though only 2 of us could get in so ended up me n ee lee went to the cafe for coffee n ice cream, sat there for 2 hours and staredat the wall haha was quite nice though..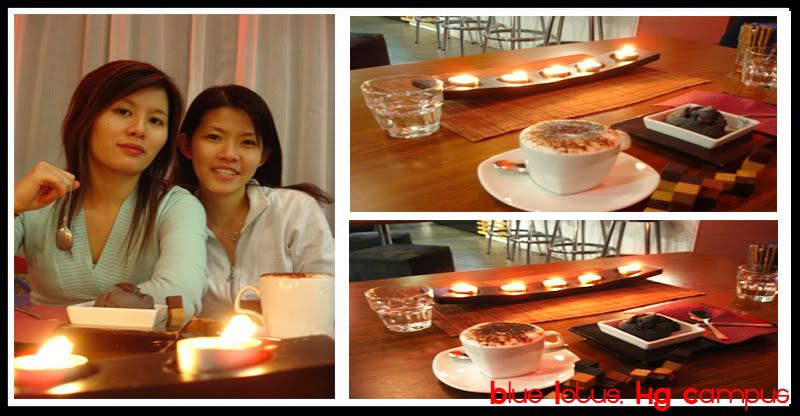 thats my weekend all summedup, todays tuesday, another busy week, another week of tests and assginments due. sigh aint looking forward to it at all... at ALL..
But time is flying, thank God for that hehe..

cant wait for the holidayssss!

apart from that i read that Ms USA slipped on stage and she coldnt get ms Universe, how Tragic right, it went to ms jApan! go go go japan!!!!!
haha..



when the worlds smiling back at you, u cant help smiling back too..

when theres laughter , things will be alright

when theres God, everyhting will be in Control.

love is wat keeps us together.




Comments: (2)
---
just . the . 3 . of . us
Date: May 22nd, 2007 7:31:53 am - Subscribe
Mood: concerned


Another weeeek has gone by..
hehehe..

man, the time is just flying past my EYES.
haha..

gosh.

tonight we had a nice romantic dinner, candles n all, steak and all yummmmm
cooked by me kaka.. it turned out not too bad so am pretty glad...

too romantic already, 3 of us haha..

i got nothing to write, and no words to say becoz all my writing energy goes to the poems, so they drain me from words haha .. but its a good thing yo.
so photos of the night are here..

woopee

good night




got steak, wit sauce, beans, mash potatos, carrots, corn, pasta, brocolli, hwwwwwoooooooo

my braces are coming out in 3 weeks TIME..
WOOPEE, confirmation from the dentist today



Comments: (2)
---
the . laws . of . attraction .
Date: May 17th, 2007 11:42:56 pm - Subscribe
Mood: awestruck



i watched some very strange series called,'the secret' which apparently alot of the world is watching for thier ANSWER in Life.
it talks about the laws of attraction and all that rubbish..
only one part of it hold truth, is to stay and think positive.

this week is nearly OVER again.
im so glad my japanese test is outta the way now i need to do my assignment and study for my other jap test next week, ITS NEVER ENDING I tell you, NEVER ENDING..

none the less, been writing many poems lately haha, soon time will tell and show our poems all for the glory of God...

i have taken no photos this week, its a bit sadddd.. but theres been nothing worth taking this week. its been a boring boring week just filled with work and assignments and study.

at last ill be able to watch spider man tomorrow, after weeks of waiting..

alright

tiLL the photos come.





Comments: (1)
---
absolutley .
Date: May 16th, 2007 5:18:48 am - Subscribe
Mood: weary



im deaddd tired

stood for 8 hours today

some crazy person bought $556 worth of Lotto ... man i thinking why not u just give it to me

got alot to do these few days also dont know wat to blog about and no photos.
haha kinda lazy

also writing poems constantly lately for the bookieeee woopeeeeee


so bye bye


Comments: (0)
---
in . all . the . craze .
Date: May 12th, 2007 8:25:32 am - Subscribe
Mood: salty



Past few days hve beennnnnnnn Ok.

our cool book is really happening and im getting more excited haha... not like day number 1 i was in shock n HMMMMMM..

its exciting to be able to do this for GOd..

really it is..

my heart is beating wit excitement.

today i went to cut my hair, not really cut more like a trim, layer trim coz i beginning to look like a lioness already then went to little singapore to eat, man we ate like pigs.
so much FOOD.
i think every one flocks to little singapore now that there is no malaya corner, so its like super uber crowded with people..
owwwww tho, i forgot to bring my camera otherwise i wouldve posted photos of our fatty piggyfood we ate haha..

i need to arise at 5am to bake tomroorw morning, im quite tired now.
eyes r realylsore from crying from cutting onions haha..

anyway, all is well in this part of the world.
even with all the worries around me in me out of me, i still find this nice peace deep within =)


Comments: (2)
---
stomp . it . yo .
Date: May 9th, 2007 6:44:05 am - Subscribe
Mood: torn


on monday night went to wei hoong and allisters place to eat steam boat, was not too bad haha, anyway just a random photo of me priska n peggy.. kaka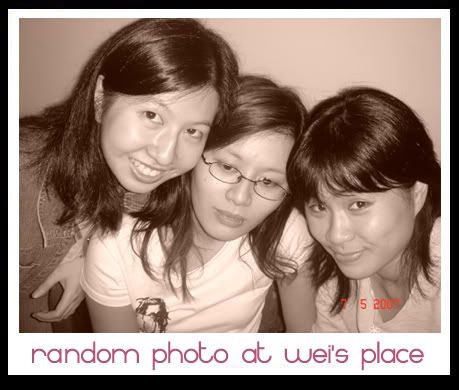 anyway tonight i went to watch stomp the yard.. goodness me, its so gooddddd.. haha maybe coz i really really love dancing movies, but this by far was so unique the style of dancing which they call 'stomping'. haha its fully nuts they stick their tongues out they do a snake thingy, all sorts of weird and whacky but yet cool moves.
how i wish my body can move the way they do. haha
after the movie i fully was stomping my feet here n there. haha

anyway man there was souch a fine looking dude in this movie, (see below) the oneeee in the right hand bottom corner. man,he is HOT. his eyes r so dreamy lol.. but for real, he is really fine haha..
i fully love this movie, so much dancing man!!! woopee.
what a tiring day though!

thats all for now.

check the hottie out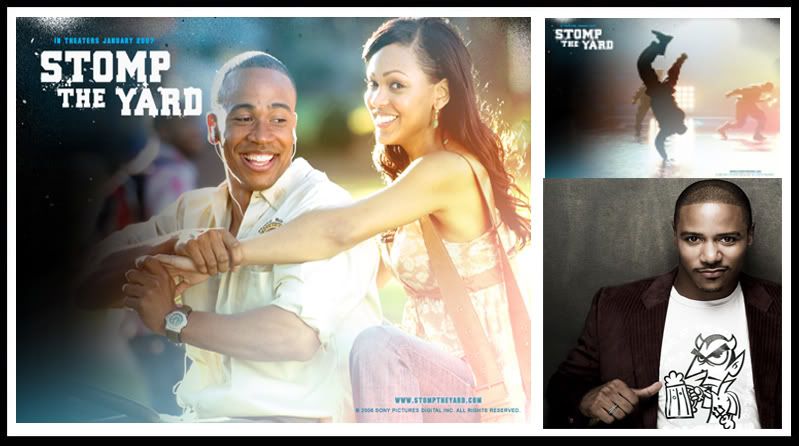 feet r sore i wish i can get massage.

how i wish for the semester to be over, care free of all worry about assginments and exams!!!! 4 weeks and counting ..

a quote to end the day

" Nothing in the world can take the place of persistence. Talent will not; nothing is more common than unsuccessful [people] with talent. Genius will not; unrewarded genius is almost a proverb. Education will not; the world is full of educated derelicts. Persistence and determination alone are omnipotent. The slogan "press on" has solved and always will solve the problems of the human race."

-- Calvin Coolidge (30th President of the United States)


Comments: (2)
---
oh . what . a . day !
Date: May 5th, 2007 10:29:37 am - Subscribe
Mood: a bit tired



havnet blogged for a while hah coz nothing much hapening and also too many things going thru my head until i dont even know how to blog about it, but all i can really say is that faithmoves mountains.

anyway , got a few photos to post, today was a very fruitful day because i was doing something at every hour of the day.

i woke up and went to the city with ee lee, to look for FLEA BOMB haha, i got bitten so badly the other week and then suddendly i got bitten again so i thought that yeh man our room has nasty insects attacking me..

so off i went in search of my flea bomb and other things as wel, forgotton though haha.

PICS of my Leg




Its left me scarred for i dont know how long

i pray that it dsonet leave me scarred that long..
Popo gave me a nickname of 'dots' and yeh, i think i really turned into that name haha.
i saw this icecream today at the buddha festival called dipping dots, i couldnt help but to laugh.

the mortein we used to bomb the room, some powerful and smelllllly stuff!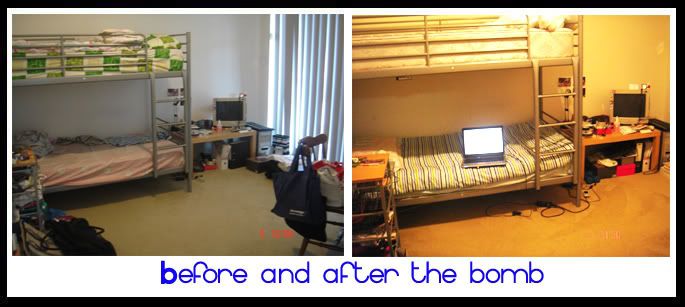 Before the room was bombed and after, ahhhhh when u look at it, dont u feel clean haha..

i would like to emphasize on the excruciating itchiness of the bites haha.. Dont go outside without any sort of protection from them, coz im teling ya, theyre nasty.
and also keep rooms very very very clean at all times. sigh

anyway none the less, that took nearly all day, then after that we headed to southbank coz there was this festival going on.

it was really boring, so i ended up taking heaps of photos haha..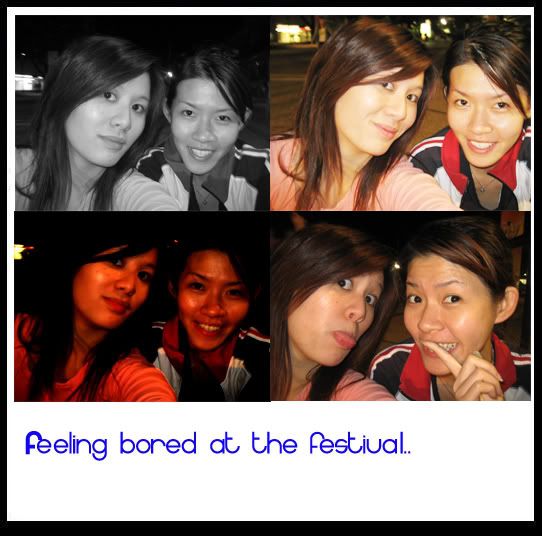 yehhhhh woopee.

any way, what a week its been, nearly over yet again.

this week has been stressful,and many many thoughts have passed thru my mind.
thoughts of the past, of the present and of the future all in one shot.
what a whopping that was.
but, i think its great to be alive no matter what i may feel. up or down down or up. sideways or downways.

life brings us blows , but also brings good stuff.

the sweet ness of god, is more than i could ever ask for at times.
times when u just need to cry out to him in desperation for help...
when no one else is around, and u have that nice one on one time with him.

aLL i know is I need to leave it all in His Hands.

He'LL never faiL me.

thats all for one night!

sionara






Comments: (2)
---
little . ice ceam . on . a . praire .
Date: Apr 28th, 2007 9:02:50 pm - Subscribe
Mood: dark




another week has sky rocketed by, and we're left with sunday.

assignments handed in, exam done, oral to do on tues, and then i can kinda relax a bit... then there will be more stuff piling up again.. sigh

anyway, yesterday after exam we went to have lunch at myer and eat ice cream kaka... the ice cream was mountanious.. hEaps, i dont know how i managed to finish it, but ice cream is g00d thats why.

check out davey. haha
the reason i put pics of him, is i want to show his complexion off, coz i dont know why, yesterday his complexion was real good, and his lips were really red, for some unknown apparant reason..
lets say that for a guy, He has no pimples what so ever on his face. he even uses clean and clear.
i bet nex week he'll just look normal again haha :p
anyway, david always likesk to check out
www.alwayseighteen.com
you should go see what the fuss is all about!




davey, with his weird faces, but good complexion haha,, i know hes trying to impres the girls with his skin... haha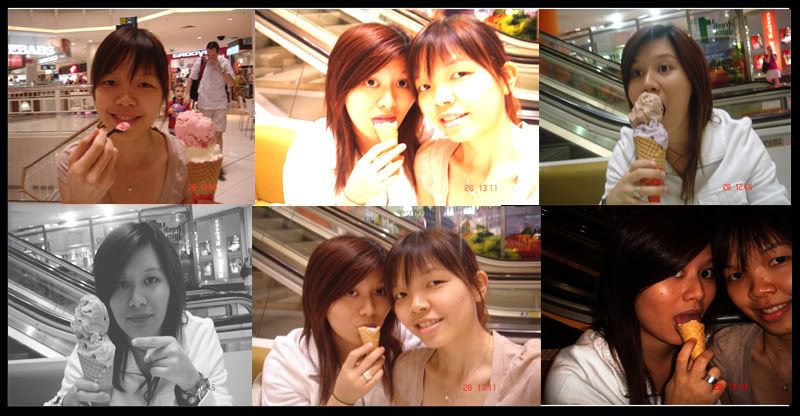 us eating ice cream... wakaka..Huge scoops, had fereo rocher, and boysenberrry and lizhi had maple macadamia and strawberry..it was only like $2.70 each, copenhagen icecream is very good!! especially the coneee... yum

anyway we ate so much and after that we went to walk around, look at some dresses, and then went to buy groceries.

it was a lovely afternoon.
nice and chilly, but windy.



Comments: (2)
---
the . bird .
Date: Apr 27th, 2007 8:30:59 am - Subscribe
Mood: insulted




THE BIRDS FLEW

RIGHT ACROSS THE WINDOW LEDGE


THEY SLAMMED ONTO THE SIDE OF THE LEDGE

FEATHERS FLEW OFF.

THEY THEN GOT CAUGHT IN BETWEEN THE WINDOW PANE.

THEN THEIR BODY GOT SQUASHED

BY THE CLOSING OF THE WINDOW.


RIGHT IN THE MIDDLE OF THE BIRDS HEART.

BOOM.

DEAD BIRD ON THE LOOSE.


Comments: (0)
---
glee . and me .
Date: Apr 27th, 2007 1:02:57 am - Subscribe
Mood: ITCHY!!!!!



suddednly out of no where, the words just came and they came..

so here u go

haha

A lovely girl,
with a lovely heart,
that beats so strongly
even when we're apart.

funnyness, joy n laughter she brings,
shes just a cute sweet little thing,
thats always soaring high on eagles wings and singing praises to our highest King.

always you will be my cute little bee
one tat saw me get burned till 3rd degree
one who never failed to fill my life with Glee..
THank you PohLin LEE!


Comments: (1)
---
Time .
Date: Apr 26th, 2007 2:08:07 am - Subscribe
Mood: random





time just passes me by

in the blink of an eye

i really dont know why

but i just wanna fLy

up into the sky

fly me up high

because up there ill no longer have to to cry

but instead, ill be eating good old american pie



Comments: (3)
---
whos . that . girl . ?
Date: Apr 25th, 2007 10:19:15 am - Subscribe
Mood: wounded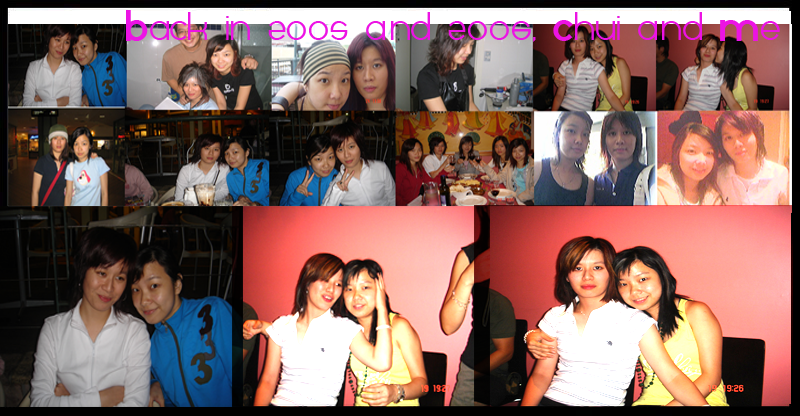 these photos are all so old though, so old school coz u have left brissy for like nearly 2 years alreadyyyy, so there was no chance to even take photos togehter with you. but none the less, over this time you have never been far from my heart.....

every picture has a story, just like all those small small pics above.

haha my hair looks really diferent there so short. keek

the first pic we went to mt cootha with don, yean lii, julie n you n me... we just took heaps of photosliek 150 photos and then drank coffee and looked and gazed into the night sky, wat a fun night that was.

the next one is when you wanted to 'experiment' with my hair haha.. goodness me.. it was a time for streaking.. and so in we went, and i came out like blondie.. hha

the next one was taken at church... awww

the next one is of you doing my hair.. haha

and the next 2 are of us at my bday dinner that u kindly organised and made a huge key for me.. i still keep it, in the wardrobe..

the next pic was like so long ago 3 years ago wen i first knew you, we went to watch a movie haha.

then theres more mt cootha pics and then a group pic of us at punjabi man i miss the curry there

te next time was taken on my 3g fone outside tank tower.

and the next one was taken at punjaBi..

i miss u i miss u i miss u.

wen i come in dec, we can edit the photo album and there will be heaps of you on my blog by the end of next year..

miss the time when u cooked us dinner and it was like village food, fried rice only got corn so cham..

miss the time when you got milk and siad that milk wil make your feet smoother, so you poured the milk into the bucket and then ask me to put my feet in there for 1 hour... i did it.. and it dint do my feet any justice!!!

miss the time when we sneeze together.

miss the time when i come to find u at ur hair dressing salon.

miss the time when u always wana kill me.

miss ur "and then"

s0 many crazy memories with you. hehe felt so alive when around you.

im thankful for my friends, each and every one. im thankful tat God has allowed and brought such wonderful people in my life,people that have impacted me, and influenced me. you guys know who you are.. without you all i wonder how my life would be. hehe

and i believe each n every fren is in my life for a reason n a season. each one brings something different into mylife, because when i think back, each n every one of them are so different from each other..

i can smile more because of all of you


True friendship is a wonderful place
filled with joy, laughter, understanding and grace
it can never ever be replaced
but indeed, it is felt with such great and deep imbrace.

good night



Comments: (1)
---
the . grass . is . greener . on . the . other . side .
Date: Apr 24th, 2007 10:33:59 am - Subscribe
Mood: mushy




yawn ***** so late, but still got things to write... haha

i just showered so am waiting for my hair to dry off.

i went jogging today... boy, it felt like my fats were falling off me haha but then after that, i ate heaps of pizza man
then the fats felt like it juz ran back to me sigh.
eating is just too yummy man i cant stop my self..

actually i wanted to write something but now ive completeley forgotton.
sigh

hoLidays Pleaseeee come i beg of you..
i am so missing you.


Comments: (0)
---
gloria . jeans .
Date: Apr 23rd, 2007 8:06:56 am - Subscribe
Mood: happy




As i was walking to the train station today, Suddendly, this Sign GLORIA JEANS poped out of No where, i was like wahhhhh.... and as i turned more, i saw a new gloria jeans been built yo, RIGHT near our House.
man, I Thnk im gona be at gloria jeans hepas when it opens hahhahaha...

this really made my day, i feel very happy knownig that gloria jeans is going to open there...
its like 30 seconds away from my front door..
wow man, can it get any better?
They just need to build a kfc, mcds, nandos, supermarket, chemist, and clothes store, and i dont think ill ever leave the surroundng areas of tank street !!! haha

woopee, go gloria jeans go!!!


Comments: (2)
---
sunset . boulevard .
Date: Apr 21st, 2007 8:19:14 pm - Subscribe
Mood: old



last night / evening we went for a nice walk over to southbank, the sun was setting nicely behind the buildings and it looked very nice...
we walked across the bridge, across to southbank and sat on its very weirdly green grass, how strange at the greenness of it because of our water crisis at the moment, so i think its artificial haha..
alot of people roaming around southbank just chilling, saw a wedding renuion dinner, bbq's, eating, running, jogging, just about everything.

i wanted to sit there forever
the view just took my breath away really, literally to bad assignments and study callllls me


there not much to say really, i think its more of view with your eyes, dont talk, and escape in the beauty of brisbane.






when we arrivd southbank, of cousre needed some nice ice cream frm new zealand natural haha





To God,

im forever greatful to You.
im forever greatful sometimes i dont have a clue
im forever grateful even at times when i feel blue
im forever greateful to you for U have made me anew.




Comments: (2)
---
city . lights .
Date: Apr 20th, 2007 10:05:24 am - Subscribe
Mood: devoted



The week has ended yet again, yet again im just stunned and well.. stunned again that the days have just flown by, with the click of a finger, ba da b00m, its friday again... and yet again another week is just around the corner.

this week, has been a busy week, assignments due, work to go, test to do, and of cousre, the masacre that left the world stunned, that korean killing 32 people.. man that was one sick sick sick killing.
someone that sick, killed 32 innocent innocent lives...its very sad..
i feel for the families of those people... hiks.. what a terrible terrbile place the world has become....

anyway, apart from the terribleness in the world, there is still some goodness today.. after caregroup we went to have a kinda supper. coffee. talking session at the coffee club...
it was a good old time laughing n talking there.
alot of people were out and about, goin drinking, drunk or whatever they were doing.. also insane crazy people shouting things.

photos photos..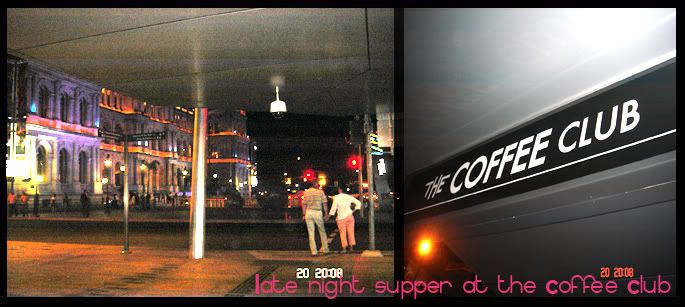 our food yo. wasnt that nice.. at all. the sauce was horrible..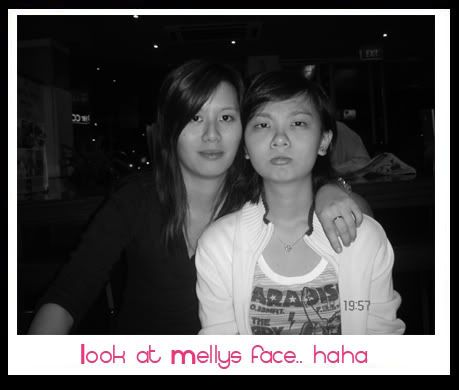 whats up wit mellys face here she delibrately wanna pull a face .. haha




its 103 am now. i need to sleep very soon, eyes planning to shut down on me ...

not much to say today,

apart from God,
He just takes my breath away.
needless to say,
He is with us to the end of the days
in all this haze and craze
It is only Him who we can praise.




Comments: (0)
---
brisbane . by . night .
Date: Apr 17th, 2007 5:09:59 am - Subscribe
Mood: asleep



brisbane is really nice at night time ive come to realise, especially if u walk by the river, its so calm so very calm..

we just went walking there , up till half way between auchenflower and toowong Haha, so many people biking, joggging, walking, everything...

the river was so dark, mysterious like.

the city cat just passed me by..

cars, and buses on the top

all the memories of what id done in brisbane came back.. i wanted to sit there and think and just look into the night sky, but too bad i was fully hungry and i coulnt wait to get home haha..

i thought of the times when i came and sat there.

i thought of the times when i came and sat there with chuilian and we just talked and sat , talked and sat.

i thought of the times when i walked across the victoria bridge to southbank, where a group of us when to watch the fireworks.

i thought of the times id always go to the city to meet pohlin for a late dinner or just a roam around.

i thought of times where i sat city cat back and forth on the river, to uq and to the story bridge. the many countless times i sat it, with don, annita, julie and then again with lizhi and my cousin and then again with pohlin when she nearly left.

i thought of the times when i constantly walked back and forth to popos place near uni, how i passed the bright city lights, the traffic lights, the casino, the shops. how nice it was to walk at night.

i thought of the time me and chuiilian cycled from city to toowong and back.

i thought of the time me and chuilian jogged from city to UQ and back.

i thought of the time where i brought hannah there and we just sat there.

so many thoughts just wooshed in and out of my head.. memories, especially hehe. they just stick to me like glue.

i thought of brisbane right at my doorstep, that southbank is just opposite from me, the city is just a stones throw away from me, uni is just a walk away, everything just seems to be in reach.

and soon, they are going to build a pedestrian bridge from my street over to the new state library across the river.

another thought when i sit there is i want to jump in the river and swim across coz it dsoent look that far - but then i think again haha. coz i think i woudlnt make it.. half way i will drown or something.

i cant emphasize enough how nice brisbane is at night and especially the river, i think its river is one of its most finest attractions.

i wanted to take photos as we walked today, but i forgot to bring my camera. next time.

i love living in the city. i can see everything.

walking around just brings me back so many memories.

good, and great memories, memories that ill be able to keep for a long time.

God has given me great memories of people in this place.

i think thats enough reminicing for a night.
when i walk there again next week, again ill be all in the memoir mood kaka..

study time.

benkyoo kirai desu!!!!!



Comments: (1)
---
dinner . for . six .
Date: Apr 15th, 2007 9:01:08 am - Subscribe
Mood: comfortable



on saturday night we all went to have dinner at apples place on coro drive in .... actually i have no clue what suburb but its between auchenflower n city haha..

anyway we took a nice stroll there as the sun was setting across the brisbane river.indeed it was a pretty sight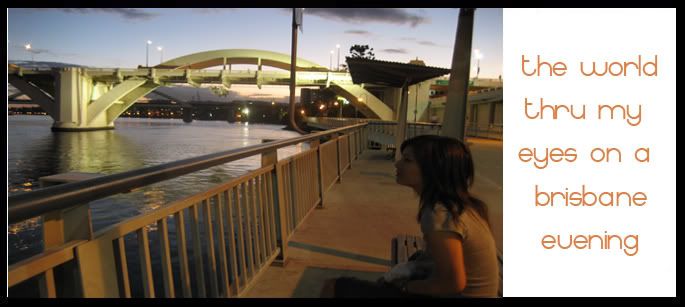 i love just sitting at some spot, to think about life, to think about the g00d times all over again. i remember that this spot (above) used to be and is still one of my fave spots in brissy to just sit and think... just underneath the high way, you can just hear sounds of cars, the city cat zooming past, cars and people on top, everything but nothing of the world at ur finger tips... wen you look across the river, the wonderfulyl crafted new library sits and awaits you. juSt looking up into the evening sky, reminicising on things and days gone by, brings great comfort to my soul.
i use to go there really often when i was depressed to sit there and think about things.. now not as much coz im too tied up wit other things, but relaly its a nice place to just sit n think. alot of people bike there and jog there, but its really serene.. away from everything.
when youre there, you really can just sit and admire for hours on end, how beautiful brisbane is...

we had dinner with some caregroup peeps.. was a cool dinner, loads of food as usual, coz we juz love to eat!!! i ate until i nearly wanted to vomit and couldnt move haha..

we shared life stories, from child hood, to where we are now. was nice to get to know them all a bit better.

took heaps of photos haha an alot wit niCole..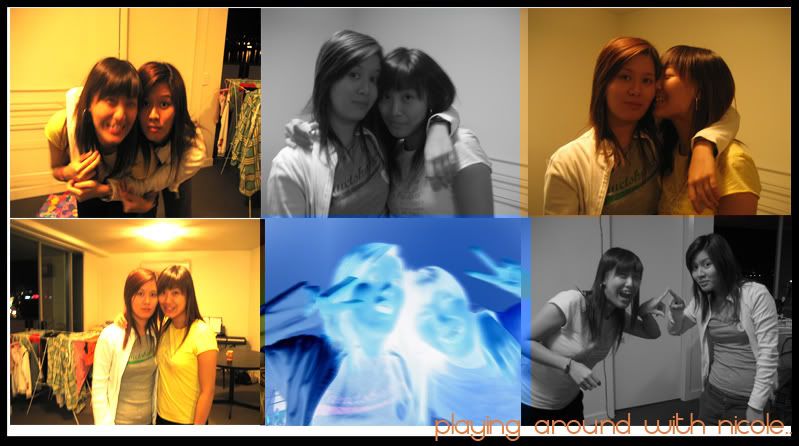 juz snap snap snap away, thats the beauty of a digital camera !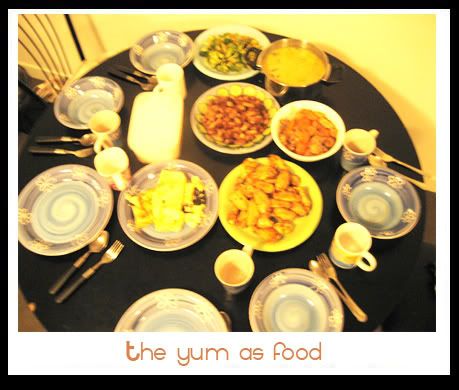 The FOOD.... 6 dishes for 7 people wakakakakakakaka, man we're pHat....

and of cousre how can u not end the night, with a group photo? keke..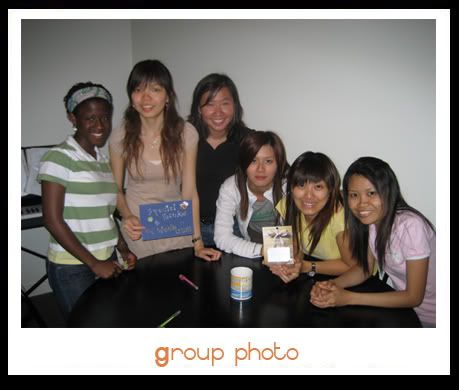 share the memories yo.. keep them store them... theyre g00d....

what a wonderful place God has created...


Comments: (4)
---
a . fragile . heart .
Date: Apr 12th, 2007 9:51:14 pm - Subscribe
Mood: antsy



felt like writing poem today kaka.....
our hearts are really the well spring of our life.. this heart that God has given, is so precious and we need to really keep it pure and right before God..

as i was sitting here wanting to do my assginment, i couldnt.. haha inspiriation to write, in times of anxiousness, in times of despair, in times of stress... this just released my stress...


A delicate piece of art
That is, our very own human heart
It beats so strongly at times
In sync with the clocks chimes

Joy and happiness it feels
Along with sad and coldness it deals
Longing for that simple touch
Wanting it oh, so much

Inside this heart
There are many fears
And also many tears
That have accumulated through all the years

The pain from the past
Just comes so fast
You cry out, Let it be the last

Our heart is most sacred
The well spring of Life
Sometimes we are pained with so much strife
Guard your heart says the Lord
With me you can only be restored
You will never be ignored
Instead, you will be greatly adored

Let God take away all the pain
That has put you in these chains
He is the God Who Reigns
Let Him take control
He is the only one that can make us whole

Our life we put into His hands
And trust his great and almighty plans

This God of mine
Is just so devine
His Glory just shines
In between all the blue and black lines

Take my heart o Highest King
Your name I will only sing
Fly me on eagles' wings

You are most worthy
Most Holy
Most Righteous

My heart sings praises to your name
Your love remains in all my shame
And I know you will forever stay the same.


Comments: (3)
---
Melbourne . at . my . doorstep .
Date: Apr 11th, 2007 7:37:43 am - Subscribe
Mood: done



Im back from Convention ....
haha..
what a great learning expereince it has been..
the trip there was astoundingly long and sore, i have come back with the flu and neck and bum pains coz i was so squashed in the car GoODNESS ME... But apart from all that it was a really fruitful and great trip.
I learnt heaps, experienced heaps, and i dont regret going....

Some photos, for the eye to see!




This was on the way to melbourne, we stopped at coffs harbour for a breakfast break...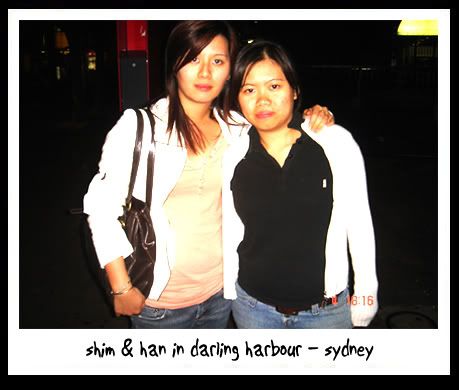 This is me n hannah in sydney.. we stopped there for a night.. man sydney in it self is a nightmare, we got lost 2 times, for 1 hour.. never ever go to sydney ... its just a disaster in the making

Finally, arriving melbourneeee we met julie n jose, wa, so nice to see them all again...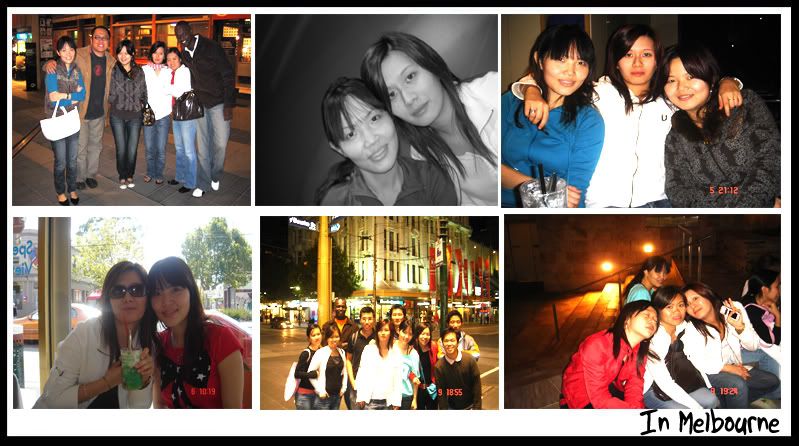 They brought us to eat such nice food. man i think melbournes food beats brisbanes food melbourne is a place i would definatley consider moving to. its a cross between brisbane n sydney, which means its perfection!!!!

anyway, the main purpose of going to melbourne was going to the oceania convention, and indeed it was such a great convention...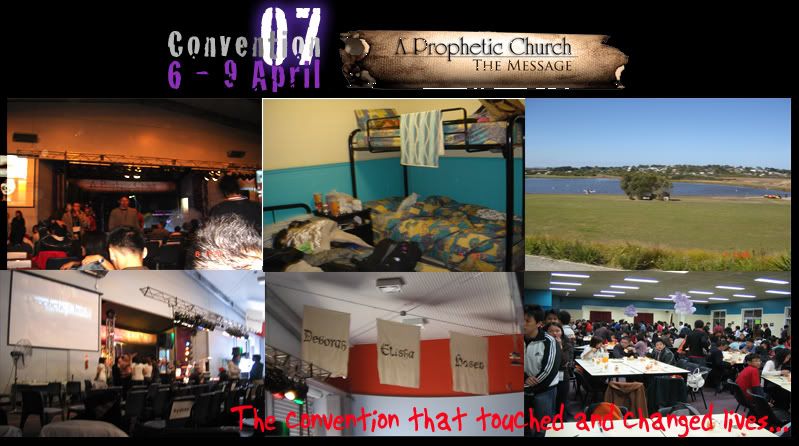 it was 3 full on days of praise n worshipping God, and knowing more of His word... and knowing more about the prophetic ministry, i not only caught a cold from there but learnt alot, gained alot, things and expereinces that money cannot buy..
The presence of God was so strong, and it was just magnificent.....
worshipping God, it felt so great.. The presence of God was there and filled every one there... every one was just in awe of how great our God is. He is the King of all Kings...
The convention deepened my convicition to want to serve God, to want to obey His will for my life.... to pray and read His word daily.. I love God so much more after this convention, just to dwell in His presence for 3 days, was so spritually refreshing...
even though every morning it was so darn cold i never felt so cold, i sneezed more than 100 times within 3 days, but still it was all worth it, it was all worth it to in the presence of God.
God is the only one that can make us Whole... Words are hard to describe what i felt, and what i expereicned, but it was out of this world and i really really stand in Awe of How great THis God is..... hes supernatural..
To even receive prophetic words, is an honour.. All churches are called to be a prophetic Church... just like our church..
The 3 prophets prophecised on pastor Wilson n Lai Ling and said many things of what will happen to the church etc... was pretty great to see where the direction of the church would be heading...
God works in ways we as humans will never comprehend and understand, but when we Look to Him, and seek Him whole heartidley, he is there to answer, help and fulfil all of our needs and desires.. hes the maker of Heaven n Earth, Hes the Creator of Us... He knows everything about Us.... The son that He sacrificed was the greatest sacfirice of All, What he did no one on this earth could ever do, and just knowing that fact, brings such great joy and such thankfulness in my heart..... brings shivers up my spine!!!!
Next years OC is going to be in brisbane, and its theme is "CONTEXTUALISED church"..

anyway, hehe we saw penguins and rabbits and kangaroos - it was pretty nuts.. haha




There is a picture of a penguin which i chased and it ran away from me - how surprsing huh haha...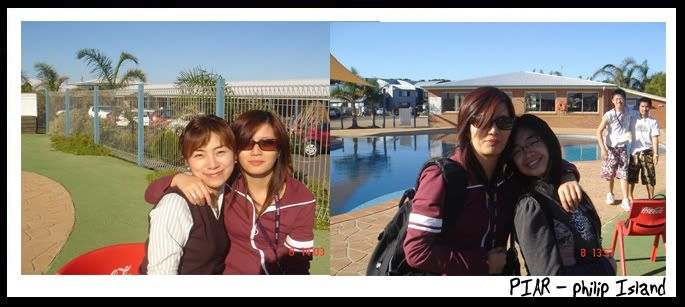 This pic is taken at the camp site, wit chris n kimmy... 6 people from our cg was getting water baptised in the very very cold pool.. hehe

then back to melbourne we went !!!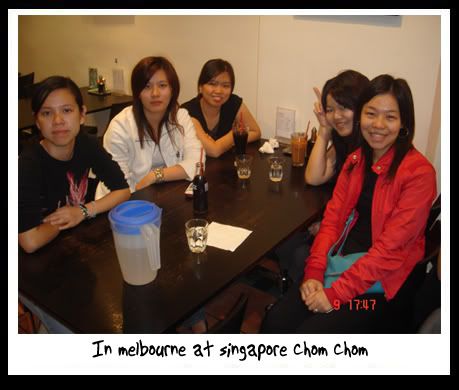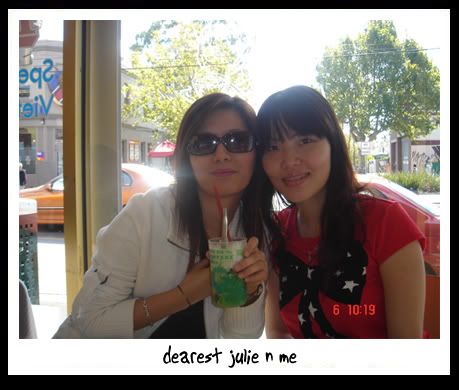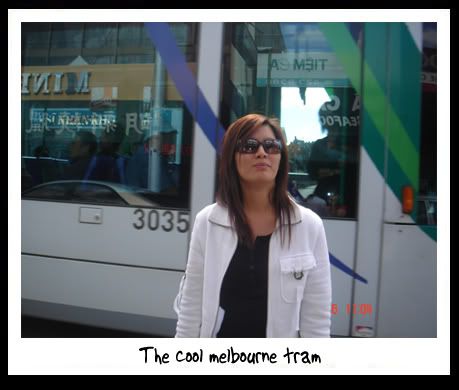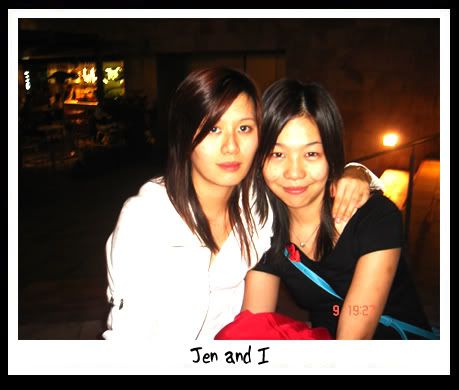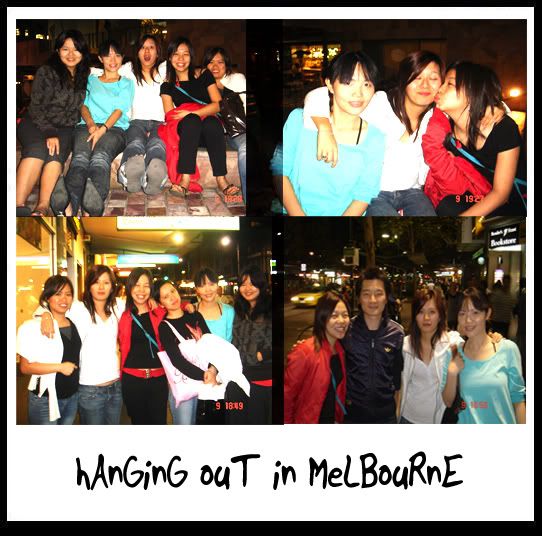 It was indeed an enjoyable trip, a Long but enjoyable trip. many laughs on the way there and on the way back.. even though it was as squashy as anyhting, was really fun to go with them..


its time to rest now.
and time to come back to reality.
time to do assignments.
and get back to life as normal.
if i had a choice, i would want to have convention 200 days a year, haha I much prefer learning and worshipping God than doing assginments.. keke..




Comments: (0)
---
thats . my . king . !!
Date: Apr 11th, 2007 3:13:48 am - Subscribe
Mood: glittery




This is my King..
Beautiful beyond Description
and to marvellous for words, that
Words alone cannot describe Him..

watch this, and read the words Its truly captivativing, and wil leave ur heart momentarily stunned and in awe of how great and mighty our God is...
His limitless and boundless Love, which cant even be described with just letters and words alone.... If we use every single word in the world, HE is way too majestic and great, that words just dont do justice to his Majesty...




That's my king
King of kings

The bible says
Hes the king of the jews
Hes the king of Israel
Hes the king of righteousness
Hes the king of ages
Hes the king of heaven
He is the king of glory
He is the King of kings
He is the Lord of lords
Now that's my king
David says
Heaven declares the glory of God and the firmament of shows us his mans work
No means of measure can define is limitless love
No far seeing telescope can bring into visibility the coastline of his shoreless supply
No barriers can hinder Him from pouring out His blessing
Hes entirely strong
Hes entirely sincere
Hes eternally stead fast
Hes immortally graceful
Hes imperially powerful
Hes impartially merciful
That's my kING

Hes Gods Son
Hes the sinners' Saviour
Hes the centre piece of civilization
He stands alone in himself
Hes August
Hes unique
Hes unparalleled
Hes unprecedented
Hes supreme
Hes pre eminent
Hes the loftiest idea in literature
Hes the highest personality in philosophy
Hes the supreme problem in higher criticism
Hes the fundamental doctrine of true theology
Hes the cardinal necessity of spiritual religion
That's my king!
Hes the miracle of the age
Hes the superlative of everything good that you choose to call him
Hes the only one able to supply all of our needs simultaneously
He supplies strength for the weak
Hes available for the tempted and the tried
He sympathises and He saves
He guards and He guides
He heals the sick
He cleansed the lepers
He forgives sinners
He discharges debtors
He delivers the captives
He defends the feeble
He blesses the young
He serves the unfortunate
He regards the aged
He rewards the diligent
And he beautifies the weak
Do you know him/
Well..
My king is the key of knowledge
Hes the well spring of wisdom
Hes the door way of deliverance
Hes the pathway of peace
Hes the roadway of righteousness
Hes the highway of holiness
Hes the gateway of glory
Hes the master of the mighty
Hes the captain of the conquerors
Hes the head of the heroes
Hes the leader of the legislators
Hes the overseer of the overcomers
Hes the governor of governors
Hes the prince of princes
Hes the king of Kings
And hes the Lord of the Lords
That's my king!
His office is manifold
His promise is sure
His life is matchless
His goodness is limitless
His mercy is everlasting
His love never changes
His word is enough
His grace is sufficient
His reign is righteous
His yoke is easy
His burden is light
I wish I could describe Him to you
Hes indescribeable..

Hes incomprehensible
Hes invincible
Hes irresistible
Im trying to tell you
The heavenes of heavens cannot contain Him
Let alone a man explain him
You cant get Him out of your mind
You cant get Him off of your hands
You cant outlive Him
And you cant live without Him
The Pharisees couldn't stand Him
When they found out they couldn't stop Him
Pilate couldn't find any fault in Him
The witnesses couldn't get their testimony to agree
Herod couldn't kill Him
Death couldn't handle Him
The grave couldn't hold Him
That's my king!
He always has been
And he always will be
Im talking about
He had no predecessor
And He'll have no successor
There was nobody before Him
And they'll be nobody after Him
You cant impeach Him
And hes not going to resign
That's my KING!
Praise the Lord
That's my King
Thine is the kingdom
And the power and the glory
The glory is all His
Thine is the kingdom
And the power and the glory
The glory is all His
Forever and ever and ever
And when you get through with all of the forevers
Then AMEN


Comments: (2)
---
trippin ' . over .
Date: Apr 3rd, 2007 4:44:46 am - Subscribe
Mood: stable



im off to melbourne for a week.

we are going to be driving at 3 am, which is in another maybe 7 hours time goodness me im wondering how im going to survive this long trip, whehter ill end up killing all of them in the car hahhaa.

i was excited to go but now i feel like i got to many things to stress and wory about like studies assignments waaaaaaa so i dont know how im going to enjoy..


but none the less, i have come with expectation that im gona experinece much more of God this convention, that hes gona bring me to new heights,that imgona have break thru in my life... wopeeee...
thAt, in itself i must say is exciting...

so i farewell brisbane and say hello to cold and very cold melbourne keke...


Comments: (1)
---