its week 12
Date: Apr 27th, 2006 7:01:10 am - Subscribe
Mood: childish


its not only wk 12.. its the ending of wekk 12!!!! sigh.. its not long before i leave melaka.. and.. its kinda sad actually.. whats worst..is tht.. my pandai punyer abang found me a room mate deee... i dowannnn! i dowannnnn! sigh... she's this working lady.. from seremban.. sigh... sighhhh.. SIGHHH!! sometimes i wanna be rich.. and no need to share room with ppl.. in MY OWN HOUSE!!! sigh. SIGHHHH!!! i know im such a baby at times... and i pity my brother for having a whiny sister like me.. but who can i whine to abt this things? only my bro rite? oh well... its too late.. im gonna have a roomie.. and i dont like.. i dont like!!
Comments: (0)
---
lalala
Date: Apr 20th, 2006 12:08:33 am - Subscribe
Mood: dramatic


im so bored.

i think im gonna get sick.
i got flu
i got cough
i got this stupid throat problem
i feel like my nose is this big.. thing on my face right now..

blehhh..
but its all good

today my mom smsed me.. suddenly..

my mom.. never sms's..

-------------------------------------------------
mom: are you oksy?

me: errr.. ya.. why? oh ya ma.. i going kl this weekend... but not going home.. got some little retreat there.. hehehe

mom: wah.. wats dat? retreat? why? u need money? why?

me: hehehe.. cos i broke.. retreat cos we've been doing a lot of stuff lately n feel tht we need a break?

mom: wah.. ur pastor so nice huh.. k k.. i'll meet u in kl n pass the money to u.. not too much ar..

me: hehehe.. how much la? dun so kiam siap.

mom: i jz paid fer the kelisa.. im broke too

me: nvm la.. u working.. if i working i sure belanja u one.. hehhe

mom: terrible la u.

me: u super woman.. can one


**end**

hahaha...

Comments: (0)
---
what's done, is done.
Date: Apr 16th, 2006 5:13:49 am - Subscribe
Mood: bummed


its been a long time since i blogged. kinda lazy. didnt feel like blogging. didnt feel like saying anything. didnt feel like uploading pics. didnt feel like i needed to
oh well.

as many ppl know, i'll be leaving to cber next academic year.. and, well. i dunno what to say. so pls dun ask me why. blehhhh. cos i did think of it. a lot. a lot till sometimes i dunno what i'm thinking anymore. and yeah. it was a hard decision ler. i build my life here and now i got to leave it all just like that. and go to a new place all over again.

ALL OVER AGAIN.

i hate the feeling that i'm leaving. but i got to. many people, memories and things im leaving behind. i can't take it with me. i can't. i wish i could. if u dunno what i mean, nvm. and i'm gonna cry my eyes out the MINUTE i enter my cyber house.

laura: yekor, i go cyber i sure emo one. how?

lenard: emo is emo la.. just don't irritate me or drive me crazy. emo i can handle *grins*

laura: sigh.. *tears in the eyes*

--------------------------------------------------

laura: yekor, i want the room that can see the scenery! i want i want!

lenard: -_-" errrr.. that room taken by 2 girls dee la..

laura: *speechless*

lenard: hehehe.. u take the master bedroom la..

laura: sigh. i dowan the master bedroom. nvm la. forget it.

--------------------------------------------------

SIGHHHHHHHH.
i'm just in a mood of being a baby.

---------------------------------------------------

i see, i know
i follow thru the unnecessary wonderings
why and how and whatever doubts
i just wat to scream
it's not supposed to hurt this way.
it isn't.
but it's my bad

MINE.

----------------------------------------------------

ps: i'm not emo. i just feel like whining.

Comments: (3)
---
when people look at me
Date: Mar 6th, 2006 9:35:11 am - Subscribe
Mood: abandoned


when people look at me..
what do they see?

they see this fickle girl.
someone hus spoilt
someone they get intimidated by
someone they think are just dumb all inside

even the frens i have in high skol
people judge me thru my frens
and they judge my frens just for the sake of it
they think they're party girls
they think they're wrong
they do not even know them
they do not even know ME
and yet they tell people i am such and such..
they even tell my parents hu i am.

sh*t you.

im so darn tired of people looking at me and judging me thru wat they see
im so sick of all the lies they tell other people
yes i do know its not true n i know i should ignore it..
but at times because of those lies ppl believe im not who i am!
and tht's what sucks.

they make people believe i am a b*tch.

i am so tired of it all.

im so tired of people looking at me "with those sarcastic eyes" saying.. "laura, u can cook? ya rite.. what? maggi mee? boil water? please la.. look at urself.."

and i try to smile when they tell me that.
they look at me like im some sort of pampered kid. which i am not.

dont u dare tell me what u dunno about me. and dun u tell me u know me when u dont!

cos u had no idea what im going thru right now.

even tho its been so long since my high skol days.
they still are talking.

and they welcome me with these words..

"what is she doing back here?"

thanks. i feel so welcomed.

and if u ae wondering am i ok?
i am not ok
and i dowanna talk about it.
Comments: (1)
---
NOC
Date: Feb 13th, 2006 8:36:10 pm - Subscribe
Mood: amazing


3 more dayss!!! aaaaaaaaaaaa......
anyway.. here are some pictures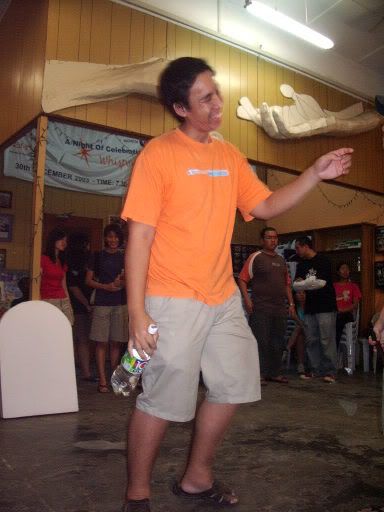 drunkard



errr.. joash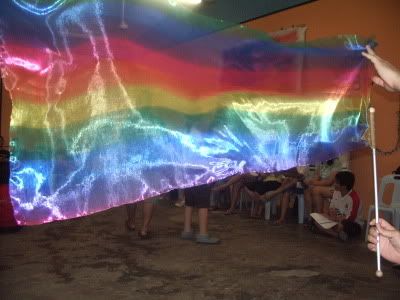 blue skies formal ribbon

the tired oness..



choir



aeroarts!
warming up..



the girls were too bored.. err.. "a cup of tea anyone?"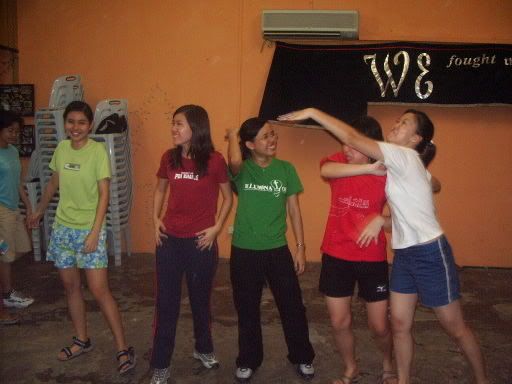 hahaha.. picture of the year.. what a candid.. so nonsense!



the very very long table...

end!

Comments: (1)
---
cny cny cny!
Date: Feb 13th, 2006 7:58:32 pm - Subscribe
Mood: well


yes.. i know i know.. its a bit late to post wat i did during cny.. but.. oh well
here i go!

after the intensice week for noc.. went back.. and next week cny dee.. so.. havent done my shopping! ahhahaha.. 1st day i went midvalley with leonard.. and the next day.. i went with WAYNE! surprise surprise! both of us were desprate to shop for clothes! ahhaa.. and yeah.. we saw memoirs of geisha together! weeeeee
and we met kok phin and his girlfren at pyramid too.. and later in the evening we saw pride and prejudice together!! such a happy n tiring day!


here are jz some pictures to summarise our little tiny outing!



wayne and his ramen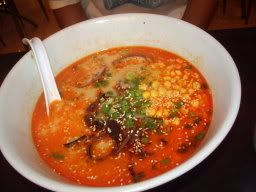 wayne's goegeous ramen! *slurp*



mine mine mine! hahaha.. *slurps*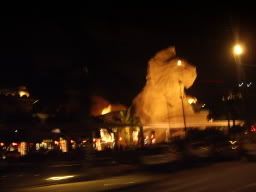 as u can see.. we went to shop at pyramid!



i was quite jakun when i saw this.. haha..
nice what..



our evil doings! hahaha.. yeah!

well.. then on friday.. i met up with a fren of mine in midvalleys.. just to chill

hahaha.. u go darren!
blek

so... then to saturday was reunions.. i didnt bring the camera.. so oh well.. nth much la.. it was jz like every other new yr reunion dinner


on the day i went back to johor, batu pahat..
before going back.. u see.. leonard had to go to his hse in cyber to get some things.. which.. i think was unnecessary la.. but oh well.. we went anyway.. for those hu havent seen the house.. here it is!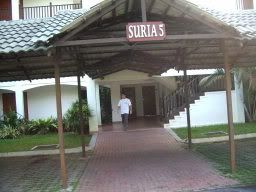 this is outside.. as u can see.. my eldest bro is walking out fomr the house.. we stay at suria 5.. i think.. haha..



inside the house.. we got air con deeee! weeee.. and a TV!! weeee!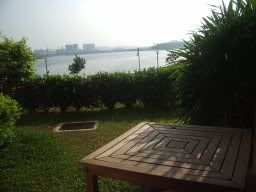 the outside view which is opposite the putrajaya bridge.. ahhaa.. if i go there the next academic year.. i can emo there alone.. huhuhu..


so after taking his IMPORTANT stuff.. we let for johor! hehe.. it was an ok journey.. slept through most of it.. hehe


here are some pics to summarise the journey..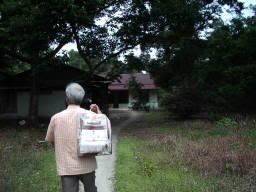 1st house we visit every yr in johor! so kampung rite!! hehe.. thts my daddy walking in front of meee..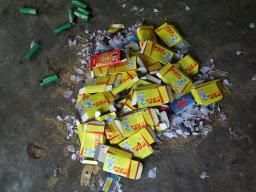 the amount of pop pop on the ground! hehe..



during cny it was super duper hot.. so look wat ppl did to get the air into their no air-conditioned car.. ahhaha.. i find it.. quite amusing actually.. so creative!



and i ate FROG meat.. yes i did.. FROG meat.. heehee.. lets have a moment of silent for this little piece of FROG meat..


yeah.. so.. tht was how my cny went..

JUST LIKE EVERY OTHER ONE..


oh ya.. b4 i leave.. this is a pic of leonard sleeping.. hehehe.. mouth opened! ahha..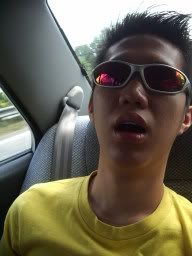 Comments: (0)
---
i am so bored.. u cannot imagine..
Date: Jan 16th, 2006 12:07:57 am - Subscribe
Mood: eh




You Have Your PhD in Men


You understand men almost better than anyone.

You accept that guys are very different, and you read signals well.

Work what you know about men, and your relationships will be blissful.

choosy? hmmm..
Men See You As Choosy


Men notice you light years before you notice them

You take a selective approach to dating, and you can afford to be picky

You aren't looking for a quick flirt - but a memorable encounter

It may take men a while to ask you out, but it's worth the wait

Comments:
(0)
---
hard to get? hmm..
Date: Jan 15th, 2006 11:20:21 pm - Subscribe
Mood: so-so


i am...


Your Seduction Style: The Coquette


You are a pro at playing the age old game of hard to get.

Your flirting style runs hot and cold, giving just enough to keep them chasing you.

Independent and self-sufficient, you don't need any one person to make you compelte.

And that independence is exactly what makes people pursue you.

i also am..
Your Seduction Style: Prized Object


The seduction game you play is tried, true, and still effective: hard to get.

You know that the best seducers turn the tables - and get their crush to seduce them.

The one running has the power, and you're a challenge that is worth the chase.



You are a master of enticing and pulling back. Giving a little and taking some away.

You are controlled enough to know rewards come after a long seduction dance.

Even though you want to call, email, or say "I love you" first - you don't!



You're style is the perfect mix of hot and cold - so much so that you have many suitors.

Think Holly Golightly from Breakfast at Tiffany's ... or any of those creepy guys from the Bachelor.

You're skilled at inspiring a chase. The real test is picking the person to slow down for.

Comments:
(1)
---
bbq at joash\'s
Date: Jan 1st, 2006 1:45:59 am - Subscribe
Mood: random


helllloooo 2006!


anyway.. here are a few pics about the bbq thingie at joash's hse on the eve of new yr's



louis in the car.. hehe.. :O



vijay's secret recipe.. hehehe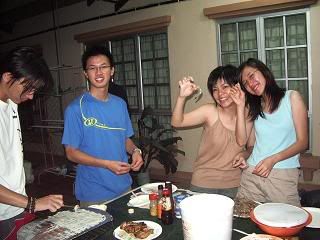 the early ppl there..
thanks to them we have food to eat! heheee..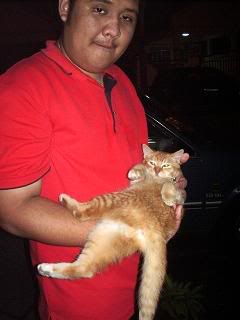 styne and the cat.. heheee..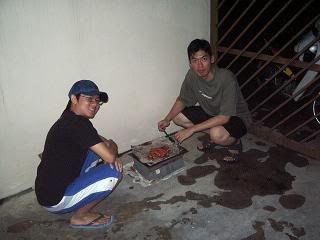 seong.. lucius.. and the sausages..

food food food!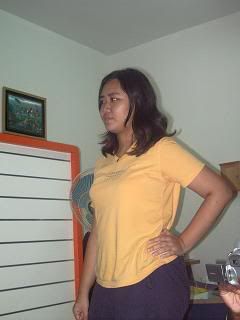 stef posingggg!



seong red red..



vj and styne.. dunno wat are they doing..



hahahahaha...

if u guys want photo's jz ask me la k.. i'll send to u.. ehhe
and happy new year!


.:laurateo:.

Comments: (0)
---
byebye 2005
Date: Dec 31st, 2005 1:20:14 am - Subscribe
Mood: jumpy


2005? has is been great? has it been awful? has it been exciting? has it been a total regret? has it been full of laughter? joy? happiness? sadness? or nothing but tears?

As for me..

this whole year has been great..
it wasnt full of happiness i must admit.. but come to think of it..

*if someone loves the sun.. and doesnt want rain.. the world will come to a drought.. complete dryness..* AND

*if someone loves the rain.. and doesnt want sun.. the world will come to a flood*

- we must have sun and rain!


yes. it's true. tho times seem so unfailingly nonsense.. we must be strong..

i reached the turning point of my life.. begining of the second sememster..

i was so tired. so weary. and when i go back to my church.. where i am from.. ppl look up at me just because i went to bible school.. but hey.. trust me.. it made me felt more lousy..

it's like ppl look at u as a graduate in bible school.. but u know ur still empty.. u still LACK.. and ppl look to u fer advice.. and sometimes.. i go.. "what am i doing here?" so pointless.. so discouraging.. because.. i feel like i cant live up to what i meant to be.. its too hard.

people expect you to be an example.. the weight was too much fer my shoulders.. i cant bear all that.. and still be me..

and you feel guilty for not living the way you are suppose to.. because every human has thier worldly desires.. and our flesh.. rips us apart from God.. and you don't find the strength to carry on.. temptation sucks.

and worst of all.. problems seem to find me.. when i all i wanna do was mind my bussiness..

the 1st sem.. was hard.. i ran.. i ran so much.. tht i think.. by now.. i would have travelled the whole world..


but in d 2ns sem.. i dunno what happen.. it all jz broke down slowly.. miraculasly.. i felt so much better.. its like.. many things came to my realisation.. many things i start to see... many things i start to feel.. and then.. i learned to be CONTENT.. just be happy fer what i have.. when all d time i only look at what i don't have..

yes i do struggle.. but the truth is.. it was because of my worldly desires that i couldnt lay at God's throne.. and i finally did


i also learn that.. God is God.. and i learn how to let God be God..

sometimes.. it seems easy to say.. let God be God.. but many times.. we make other things our God without even knowing it.. and then.. hey.. is God still our God? or is.. so and so your God? then we come to our senses.. "i am so stupid".. and that realisation.. is the happiest one to me


and when one is content.. everything is a blessing..
and i learn to just be happy in God.. trusting alone.. that He will provide for me.. as He knows my every need.. He would give it.. i just have to wait.. and trust.. and know... be patient.

sometimes this little little things.. we see it jz at it is.. without really knowing the meaning to it.. i did that.. i jz saw all this things as "minor" things.. but hey.. nothing is minor in God.. everything is important.. for God sees everything as important


i am happy with the year.. and looking forward to next.. i pray that i would be.. whoever God wants me to be.. amen!

i would like to thank 2 people.. for being concern for me.. during my worst times..
for always asking me whether i was ok.. and just being there..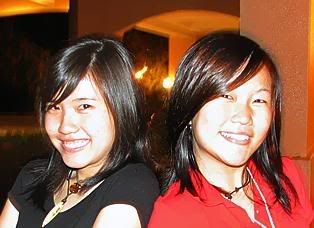 rebecca lee wei ai


and..
meet.. crazy girl..

this chabo said something to me i'll never forget.. plus.. she told me tht.. at the point when i really thought i was going to die..

she quoted a verse in jer29:11 i think.. not sure of wat chap and verse.. tho it was a familiar passage.. it really broke me..

it goes something like this..

-God will give us things not to harm us..

something like tht ler..
thanks grace grace!


and of cos.. to all d others who were concern and keep asking me y my blog was emo.. ahha..
love u guys! mwah*

so.. byebye 2005..

Comments: (0)
---