Sunday the 20th vs Dunman Allstars @ Eastview Sec, 9am.
TLFC Budget (March '07)
Apr 2nd, 2007 11:36:41 am - Subscribe


Hello people!

It's me, Suriyat Lee and this is the TLFC accounts for the month of March 2007, for your personal reference(s). It's been thoroughly checked and double-checked for discrepancies, and thus the error margin has been kept to the bare minimum of 0.01%.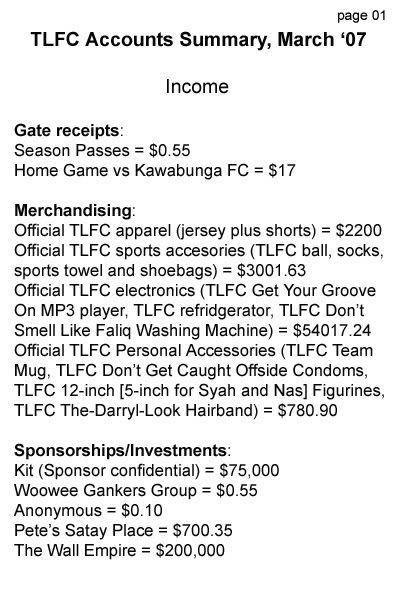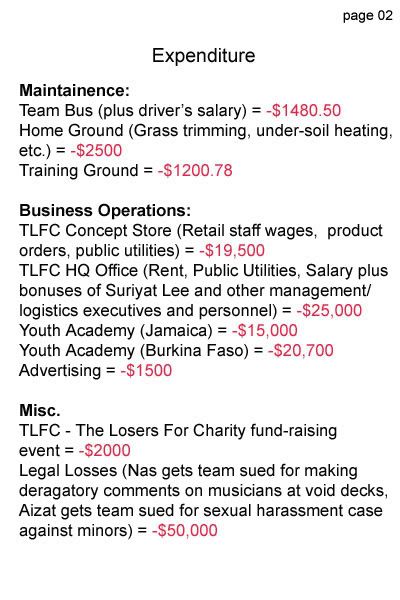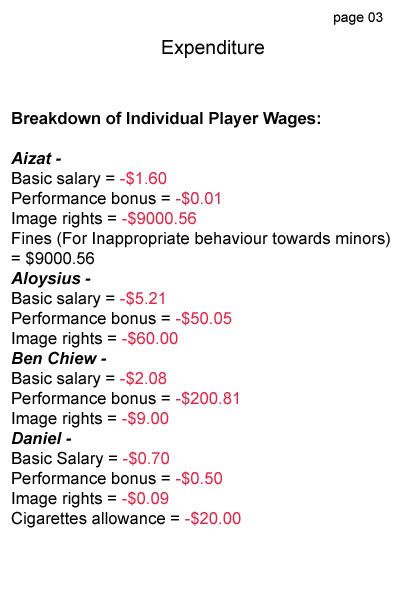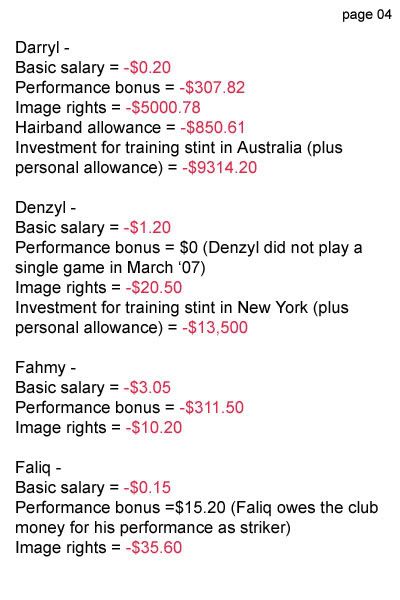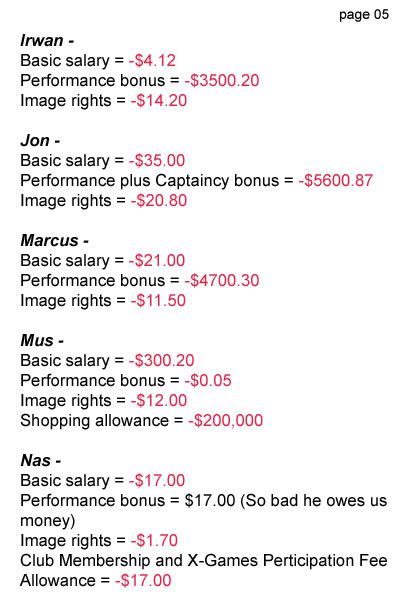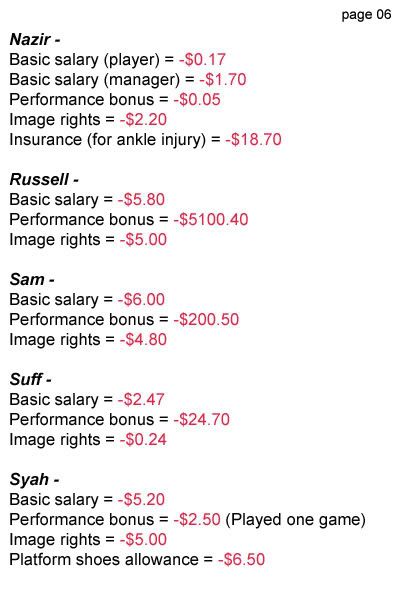 As you can see, TLFC is currently making losses but this is mainly due to the performance bonuses of players who have played exquisitely well such as Captain Jonathan Tan and defender Russell Pereira. We will be offsetting this soon with planned stadium expansion, which would generate far greater gate receipts.

On behalf of the TLFC office staff, we wish all you players out there good luck and a fantastic season ahead.

For any further enquiries, you can contact me at HQ Office.


Comments: (0)
---
Comments:
Anonymous guest
, why not
register
, or
login
now.